Where Watching The Clock Is Celebrated
If you have time on your hands this summer in NYC, the moments just got more momentous. Contemporary artist Christian Marclay's celebrated work The Clock will be on view at Lincoln Center's David Rubinstein's Atrium for 20 days — from July 13 to August 1.
This work of art is an assemblage of more than 3,500 scenes from movies which mark each minute of every hour. It's a 24-hour film where you know what is going to happen — time will pass. And yet it's hard to pull away because 10:23 is going to be different from 10:24 and perhaps Paul Newman will hear an alarm clock and open his eyes, or Humphrey Bogart will glance nervously at his watch or Sophia Loren, glamorous in her PJ's, will be the timekeeper of the minute as she notes to a young Marlon Brando that she can't get dressed because the only thing she has to wear can't be worn before 11 a.m.
Reynold Levy, president of Lincoln Center, calls himself the unelected chairman of the Christian Marclay fan club: "This is an astonishing piece of work. On one level you can just enjoy it and try to identify the pieces of work, and on another level it's a philosophical meditation on the passage of time."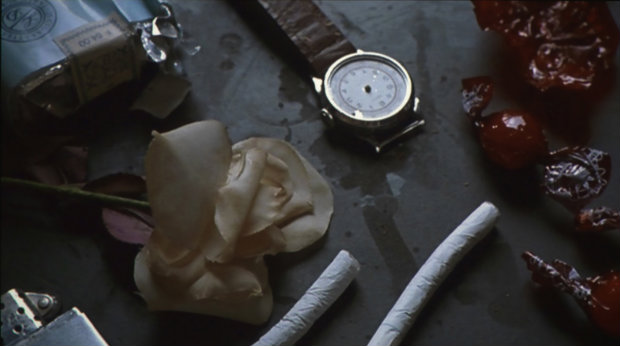 A scene from Christian Marclay's film./Todd White Photography, © Christian Marclay. Courtesy Paula Cooper Gallery, New York and White Cube, Mason's Yard, London.
Marclay, 57, an American-Swiss artist, spent three years piecing together The Clock.  The result is a mesmerizing treasure that measures the passage of time in a completely innovative way.
The film was on view at the Paula Cooper Gallery in Chelsea in 2011. And if the popularity of his piece on time then is any indication, people will be lining up to get a seat in the cool dark room that has been set aside in the Atrium on Broadway between West 62nd and West 63rd streets.
In other words, watching The Clock is a seductive way to tick away some summer hours.
Details: Admission is Free 
Viewing hours:  July 13- August 1. Tuesday-Thursdays 8:00 a.m.-10 p.m. The film runs continuously starting on the weekends, starting Fridays at 8:00 a.m. through Sundays at 10:00 pm. Closed on Mondays.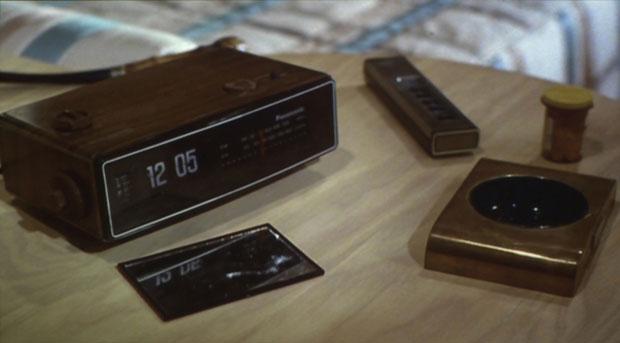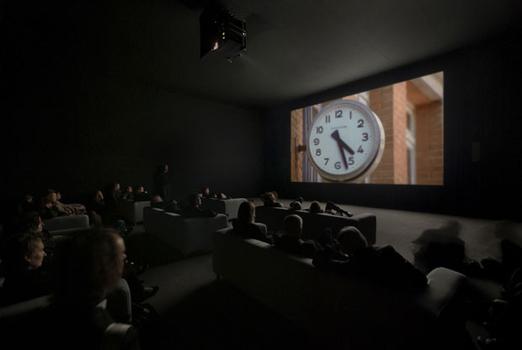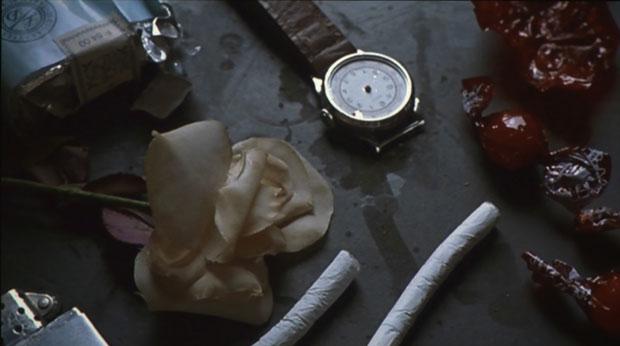 of