Hong Kong Dragon Boat Festival Kicks Off in Central Park
The Central Park Lake hosted a dragon boat on Thursday as part of the festivities leading up to the 22nd annual Hong Kong Dragon Boat Festival in New York.
The ceremony marked the start of the training period for teams competing in several dragon boat races on August 4 and 5 at Meadow Lake in Flushing Meadows Corona Park. This year's event is especially significant because 2012 is the Year of the Water Dragon in Chinese Astrology.
The festival's marketing director, David Archer, says the event has grown significantly since its inception.
"It started 22 years ago on Battery Park with six teams," Archer said. "This year we have approximately 170 teams from all over the world comprising about 2,500 competitors. So the Dragon Boat Festival is both a sporting and cultural event."
At the launch, a Buddhist priest blessed the boat by circling it with incense and using a flower to sprinkle it with water.
Parks Department Commissioner Adrian Benepe was also on hand to partake in the ceremony. He helped "awaken the dragon" by dotting the eye of the dragon ornament on the boat's exterior with red paint.
"If you can join a dragon boat racing team," Benepe said to the crowd at the ceremony. "It's really rigorous exercise, I've done it. It's about as hard a thing as you can do but it's a lot of fun."
Teams can register for races, which include the Hong Kong Cup and the Municipal Cup, at the Hong Kong Dragon Boat Festival website. Winners receive cash and prizes that include a round-trip ticket to Hong Kong. The festival also features food, arts and crafts, cultural programs and performances. Attendance is free.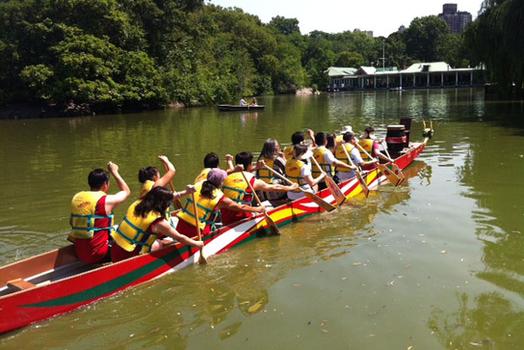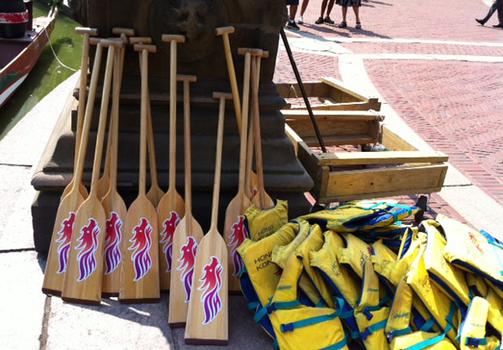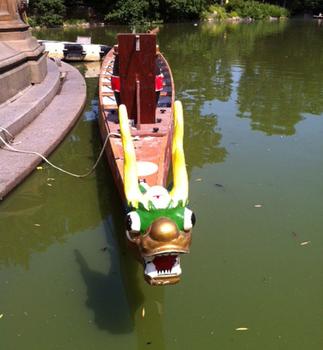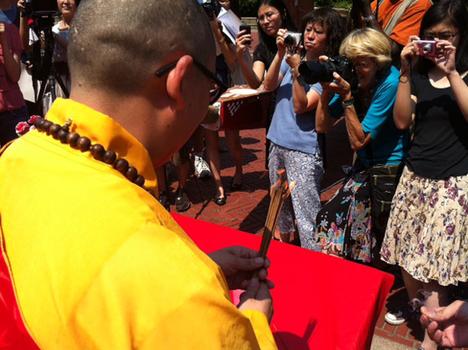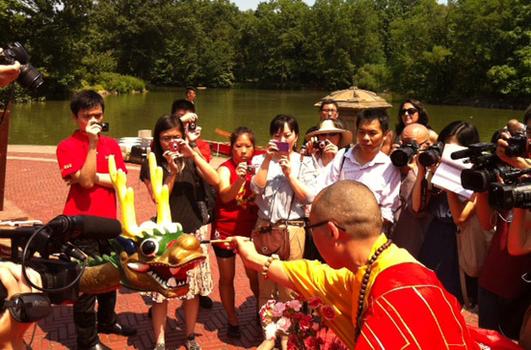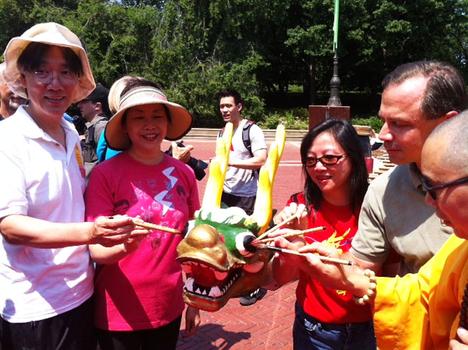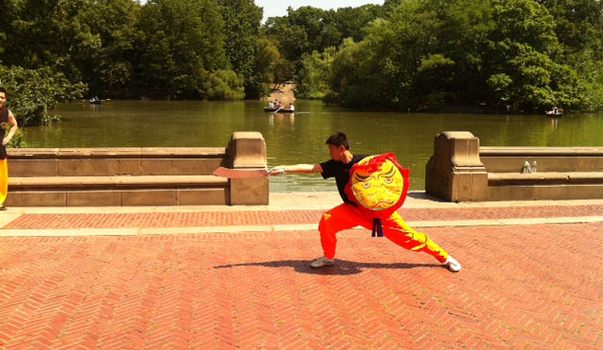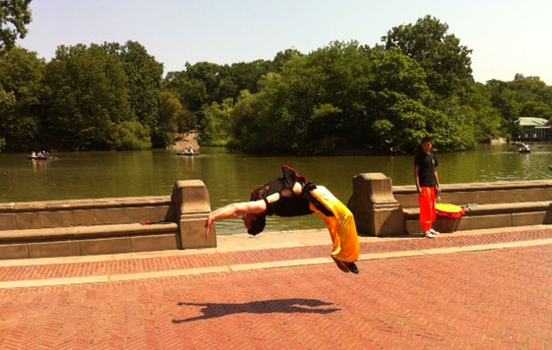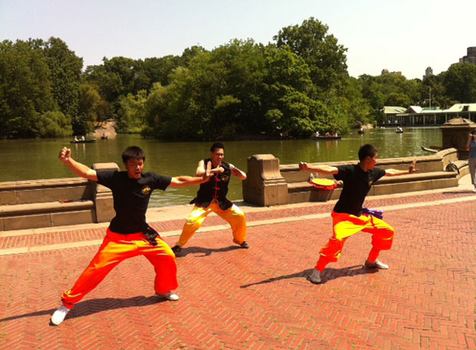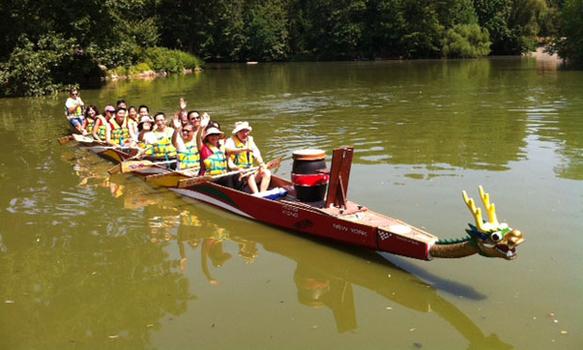 of