Amid Criticism, Kelly Defends Rhetoric as Community Leaders Push Back on Tone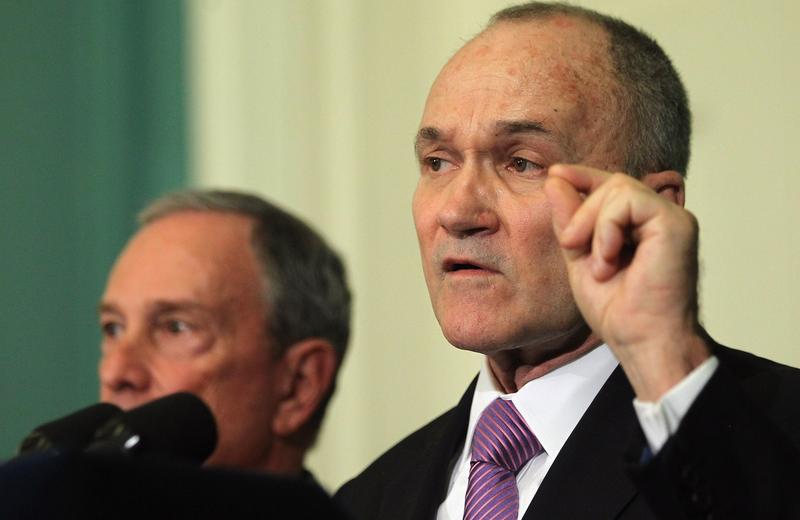 NYPD Commissioner Ray Kelly is taking heat for remarks he made this week accusing elected officials of spending more time criticizing police than offering ideas about howc to stop violence in their communities.
State and city leaders came out swinging against Kelly's comments Wednesday, the same day that Muslim groups chose to boycott the annual pre-Ramadan breakfast with police. Both groups are increasingly zeroing in on Kelly's tone, and they claim it proves he's out of touch with their communities.
But at a press conference Wednesday, Kelly doubled down on his earlier remarks, saying leaders are ignoring the elephant in the room: how to cut down on violence in their neighborhoods.
"When you're so willing to criticize the police department, and not talk about the problem that we're trying to address, it's inconsistent, to say the least," he said. "I think you have to acknowledge that there is a problem in some of these communities, and there's a variety of things that can be done, but don't just beat up on the police department." 
He added, "This is not a new statement on my part."
The two rivers of discontent converged at police headquarters Wednesday — some Muslim community members skipped out on a breakfast there because they say the NYPD still won't have an honest conversation with them about its Muslim surveillance program. 
And elected leaders from black and Latino neighborhoods showed up at police headquarters to berate Kelly for saying they're more interested in slamming stop-and-frisk tactics than proposing solutions to violence. 
State Senator Eric Adams of Brooklyn, a former cop and longtime NYPD critic, said preventing violent crime is Kelly's job, not his. 
"Don't take the credit when crime goes down but push blame when crime gets out of control," Adams said in front of One Police Plaza. "If you're going to take the credit for public safety in the city, you take it during the sunny days of safety, and you deal with it in the stormy weather of violence."
Kelly said he saw no demonstrations about a spate of violence that included 77 shootings last week — nowhere near the deluge of protests he said he's seen against stop and frisks. 
Local leaders have organized mass marches and a trip to Washington, D.C., to tell the Department of Justice to investigate stop and frisks. And nearly every potential mayoral candidate has chimed in with some criticism of those practices. 
Kelly has been pushing back on communities for months. At a City Council hearing in March, he sparred with Councilwoman Melissa Mark-Viverito about stop-and-frisk tactics.
"What I haven't heard is any solution to the violence problem in these communities. What is the answer?  What have you said about how do we stop this violence?" Kelly shot back at Mark-Viverito. "Don't tell me a gun buyback program. You know, that's a fig leaf."
Because Kelly has already been demanding solutions from his critics for months, reporters asked him on Wednesday why he thinks local leaders suddenly seemed so offended with his comments this week.
"I don't know, you tell me," Kelly replied. "You know the media business better than I do. I'm not certain why. This is not a new statement on my part."
Black and Latino leaders say it's because this time, Kelly made it personal. 
On Tuesday, he said 96 percent of shooting victims in the city are black or Latino and the elected leaders of communities of color aren't crying out about that, or offering solutions.
But community leaders say there are grassroots organizations that are working to prevent violence — they just need more resources and more dialogue with the NYPD. 
Muslim community members say they need more dialogue too, but say they keep getting rebuffed. 
Cyrus McGoldrick, the civil rights manager of the Council on American-Islamic Relations said their members didn't attend the pre-Ramadan breakfast Wednesday because they've lost hope in the department's desire to have a real discourse.
"Time after time again, we've tried.  We've reached out to work with this police department, and there's just been a wall of silence," said McGoldrick.
McGoldrick said Kelly has repeatedly refused to meet with key Muslim civil rights advocates, and he never accepted an invitation to a town hall meeting about a month ago that would have allowed all of them to discuss the department's relationship with the Muslim community.
Meanwhile, Adams and other elected leaders from black and Latino communities invited Kelly to walk the streets of their neighborhoods, without a gun or security detail, to get to know the people his department is policing. Some of these areas have the highest crime rates in the city.
When asked what he thought of the proposal, Kelly said he's been in police work for more than 40 years and has already "walked a lot of streets."