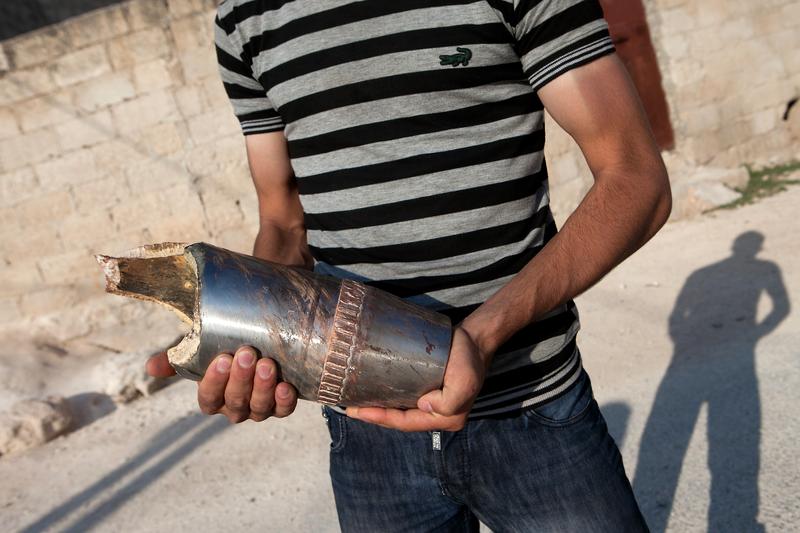 Violence continues to increase and the pressure continues to cook in Syria. International organizations are working around the clock to aid as many civilians as possible.  
Amnesty International's senior crisis response adviser Donatella Rovera recently wrote a 79-page report called "Deadly Reprisals." In it, Rovera describes Syria's condition. Over a year has passed since the uprisings began, and it only seems to be getting worse. According to the Syrian Observatory for Human Rights, at least 17,000 people have already been killed. "I spoke to a family where seven members — four brothers and their three cousins — were shot dead in their home when the army swept through the village," Rovera recalls. "Then there bodies were set on fire." 
Having entered Syria without governmental permission, Rovera interviewed the beleaguered inhabitants of 23 of the country's small towns and villages. Security forces and government-armed criminals-turned-militiamen known as the shabiha are terrorizing the Syrian countryside and engaging in reckless destruction of lives and property, according to Rovera.
Rovera found a sense of disillusionment with the recent attempts by the United Nations to mitigate the chaotic violence that is gripping Syria and its people. "People were very, very scared, but they also wanted the world to know what was happening to them," she says. "They were asking why the international community has virtually deserted them, and that is what people just don't understand." 
The Amnesty International official fears that the state's brutal response to the uprising will set the stage for "revenge politics." The monopoly of violence is no longer solely in the hands of the state  — captured Syrian soldiers have been tortured and killed by opposition forces. "There is certainly a danger that, with more and more hatred building up every day [due to] the atrocities being committed by government forces and militia, then there will be revenge if and when things change," Rovera says. 
Reacting to Rovera's report is Syrian-American Farid Ghadry. Ghadry is the Syrian-born co-founder and president of the United States-based Reform Party of Syria, which is lobbying for regime change in Syria. The heightened violence coupled with the inaction of the international community could have extremely negative effects on the fabric of Syria and its future. 
"The [question] that Syrians have [is] why the international community is not coming to our assistance. Many of them are turning their anger towards the West, but also they're turning into extremist elements, elements of revenge, and into people who are just desperate." 
"Inaction has caused problems and will continue if we stay on the sideline," Ghadry says. He has urged Syrians to refrain from acts of vengeance against the state, but the tragedies wrought by the security forces and militias have been so devastating that the advice often falls on deaf ears. "It's very hard to tell someone whose family has been [killed] to hold off of revenge and to be more civil," he says.