Bus Shelter Maintenance Lacking, Audit Finds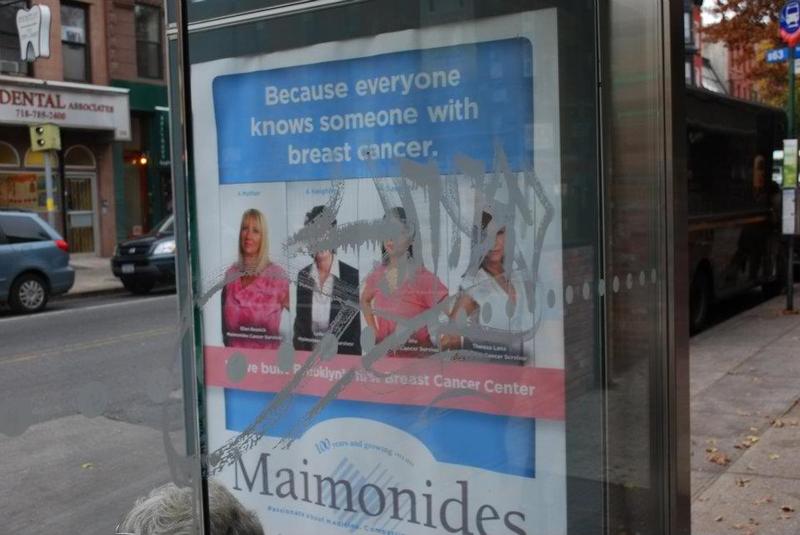 In 2006, New York inked a 20-year deal privatizing city bus shelters, sidewalk sheds, city benches and even sidewalk newsstands. The Spanish company Cemusa would take on the cost of building this "sidewalk furniture" and earn back the money through advertising. This kind of deal is growing more popular around the country as municipal governments shy away from capital spending, and avoid direct management of business operations like ad sales on public property.
On Wednesday, an NYC audit found bus shelter maintenance lacking. This case study reveals the mixed bag that can come from outsourcing city functions to private companies.
New Yorkers will attest the new glass and steel street furniture is slick, visually appealing and a needed update over the previous generation. But they aren't being kept clean enough, according to the NYC Comptroller's Office audit: "We lack reasonable assurance that the bus stop shelters are serviced in accordance with Cemusa's franchise agreement," the report read.
The two-decade deal requires Cemusa to design, construct and maintain 3,300 bus stop shelters, 330 newsstands, along with a few pay toilets and other non-adverting-friendly structures like benches.
The advertising value is estimated at $1.3 billion.
Many urban advocates are wary of these long term franchise deals for public revenue sources, particularly after Chicago sold off parking meter rights at a near fire sale price, and Houston canceled an agreement to run red light cameras. 
To keep Cemusa honest, the agreement with the NYC Department of Transportation has some pretty specific requirements. "Each bus shelter must be cleaned and inspected twice a each week on non-consecutive days," for instance. There are set time frames for making repairs, for reporting damage, all the fine print you'd expect the city to specify so they can cry foul if maintenance goes south.
But here's the thing: Cemusa subcontracts the cleaning work to other companies. That's also permitted under the agreement. Those subcontractors aren't doing their jobs well according to the audit. The audit finds that cleaning was not on schedule, there is "insufficient evidence" that electrical inspections were carried out as stated, and reporting and repair of damage was slower than required.
This is not to say the shelters are deathtraps crumbling on straphangers' heads. Simply that, when a private company manages public space, they too, leave it dirty sometimes, just like the DOT did when they managed bus shelters.
Cemusa agreed to five of the eight recommendations in the audit, such as improving oversight of subcontractors. 
The DOT had no comment on the audit.