OLYMPIC CONTENDER Marlen Esparza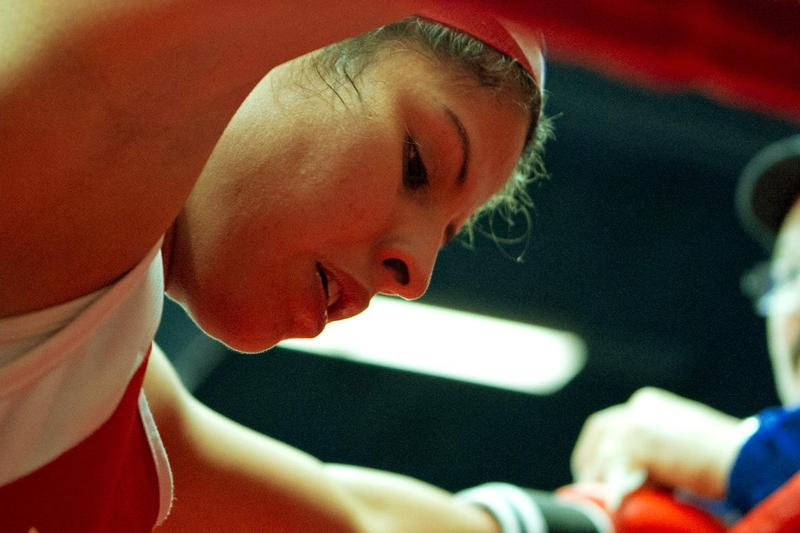 MARLEN ESPARZA (Flyweight 112lb/51kg)
Hometown: Houston, TX
Age: 23
Age started boxing: 11
Record: 2012 Olympics Team USA, National Champion
Biography: Like a bottle of Johnny Walker Blue on a high shelf, Marlen Esparza has a certain expensive glow. She grew up in a house where Chavez was always on TV and first donned boxing gloves at age 13. Esparza challenges the notion that all boxers come from deprived and abusive backgrounds; her personal coach, Rudy Silva, and supportive welder father travel with her to almost all her matches. She was the president of her high school class and plans on a post-fight career as an anesthesiologist.

Esparza has lucrative sponsorship deals with Nike, Cover Girl, and Coke, and is the only woman on the US team with her own publicist. The generous comments she yells from the bleachers to her teammates reveal a fine strategic mind. She's a little Oscar De La Hoya: pretty, Mexican-American, eloquent and frank in interviews, versatile in the ring, and a tiny bit hard to like until you realize how much she loves fighting.
Boxing style: Like De La Hoya, Esparza radiates anxiety in the ring. Fighting scared isn't necessarily a bad thing, though, and can be a mark of intelligence.  Esparza's mind is her greatest weapon. She has good boxing skills and lateral movement, and I've seen her use different styles with different opponents. She's particularly strong against southpaws, which are a plague in the amateurs.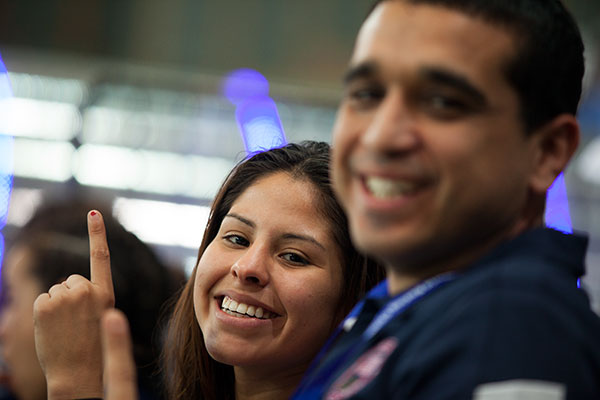 (Sue Jaye Johnson)
A natural 106-pounder, Esparza took a year off to build her body up to the Olympic weight of 112. Although not a huge hitter, she has looked fast and explosive in all the matches I've seen, going undefeated at the US Olympic Trials and the American Continentals and sailing through the prelims in China before losing to the eventual gold medalist Ren Cancan.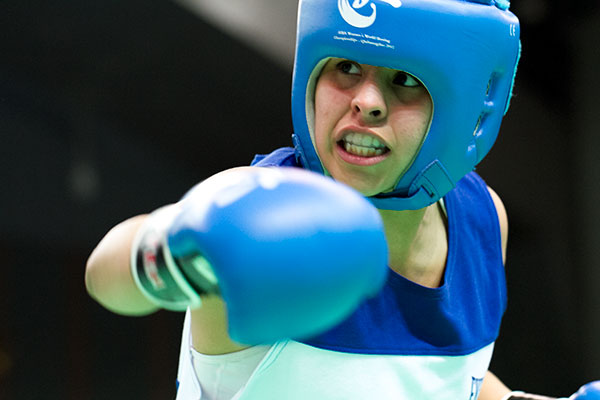 (Sue Jaye Johnson)
Esparza's medal chances in London: Bet on bronze. Esparza enters the Olympics ranked sixth in the world at flyweight. Only the top two women in each weight class will be seeded for the Olympic draw, which in flyweight means top-ranked Ren Cancan of China and World silver medalist Nicola Adams of Great Britain. Esparza will need a good draw that avoids a preliminary meeting with either of these two top dogs. The gold medal favorite, Cancan outclassed Esparza in China and I doubt a rematch would be very different. Adams can probably also beat her; the strong, slick Brit is part of the best team in women's boxing right now and will bring the home field advantage. I believe Esparza can handle the rest of the field, which includes "Magnificent" Mery Kom of India, the five-time World champ making a big move up in weight, and the relentlessly aggressive Karolina Michalczuk of Poland.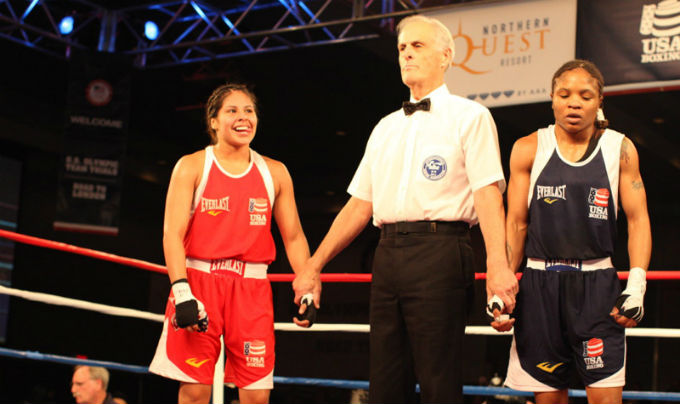 Marlen Esparza, victorious over Tyrieshia Douglas at US Olympic Team Trials. (Sue Jaye Johnson)