Polka Dots, Psychedelic Patterns and Fireflies: Yayoi Kusama Comes to the Whitney
Sixty years of artwork by the influential Japanese artist Yayoi Kusama will go on view at the Whitney Museum of American Art on Thursday.
Kusama is probably best known for her use of bright polka dots and psychedelic patterns in paintings, collages and installations. In the 1960s, she made a splash painting nude volunteers during public art happenings in New York City.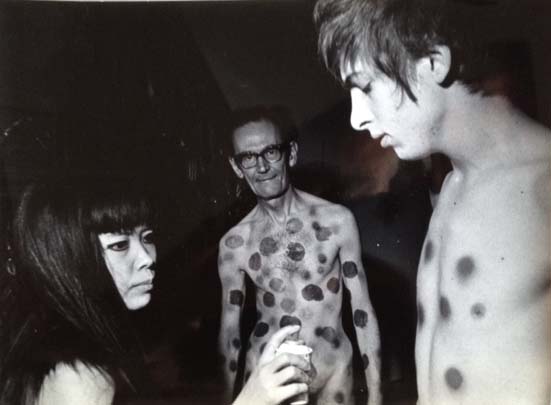 Photo credit: Kusama at one of her signature art happenings. Here, an image from Yoyoi Kusama's tabloid publication, 'Kusama's Orgy,' c. 1969. Courtesy of Susan Inglett Gallery.
The 83-year-old influenced Andy Warhol, among other Pop Art contemporaries.
"This distinction of what has created the culture of art in the United States, she is absolutely an individual who has contributed to that so that is the reason why her work is being shown and is in the collection of the Whitney Museum," said Whitney Chief Curator Donna de Salvo.
Kusama got a preview of her retrospective at the Whitney on Monday dressed -- as she often is -- in polka dots.
"Yayoi Kusama" runs at the Whitney Museum from Thursday through until September 30. Another permanent Kusama in the Whitney's collection, "Fireflies on the Water," will also be shown in the museum's lobby gallery.
See a slideshow of works in the show: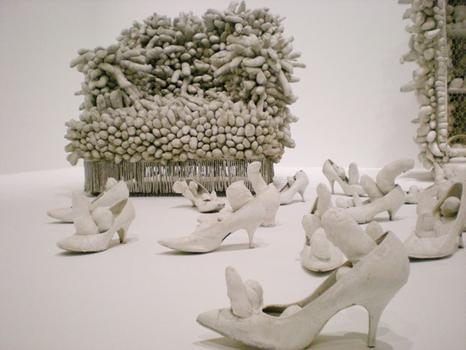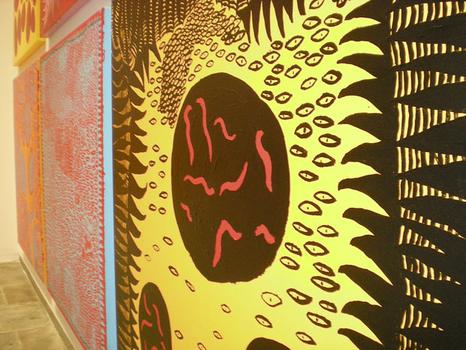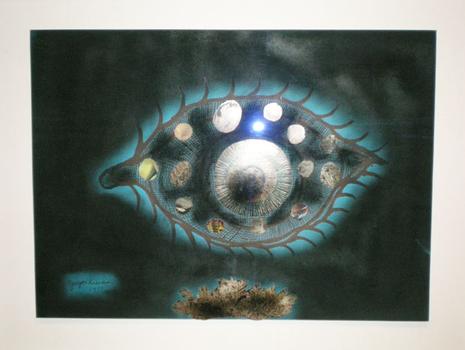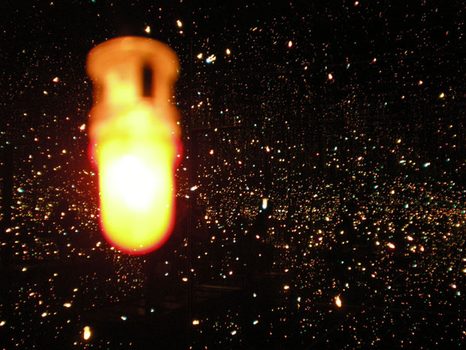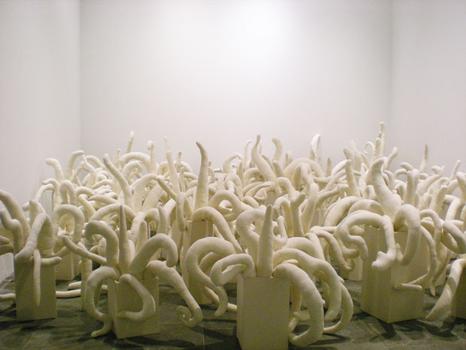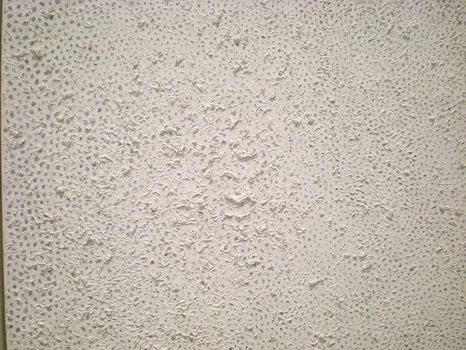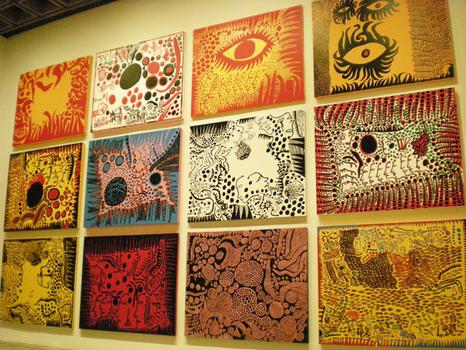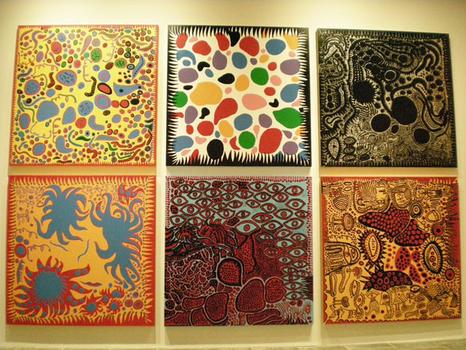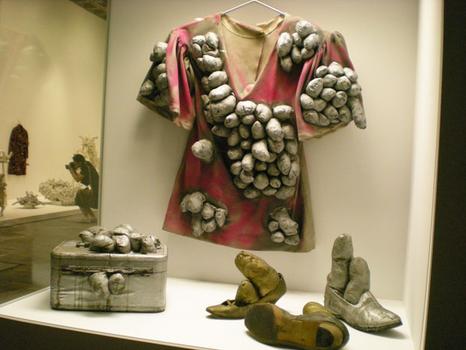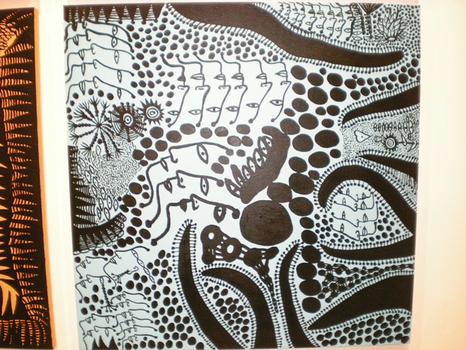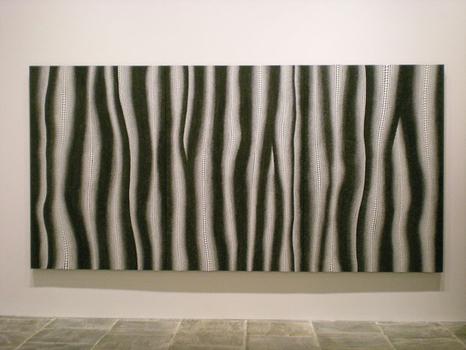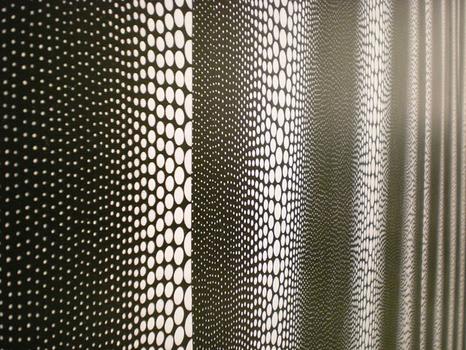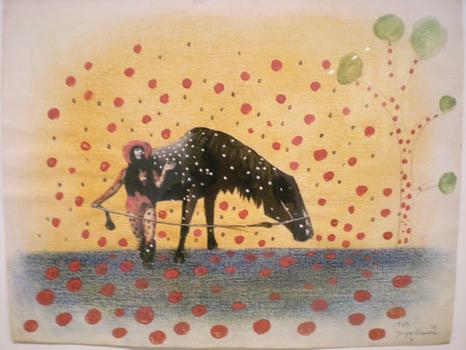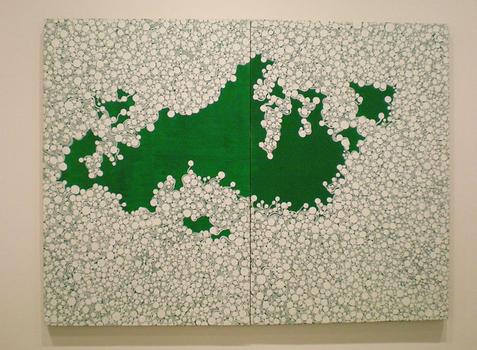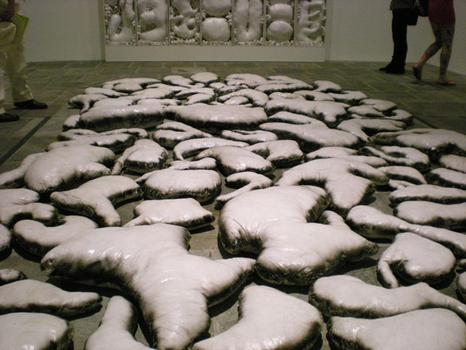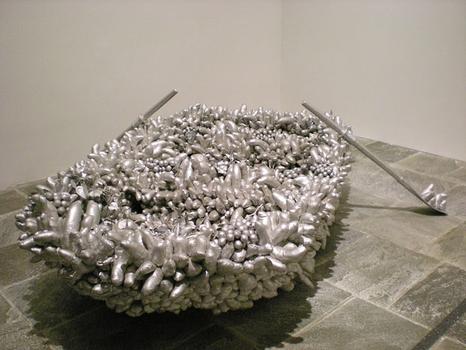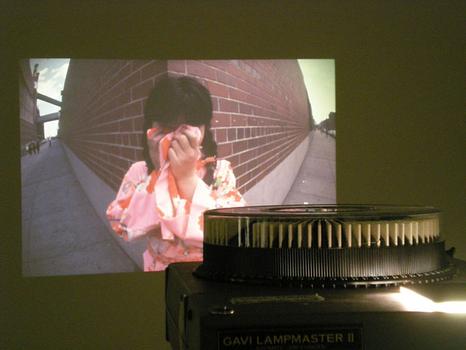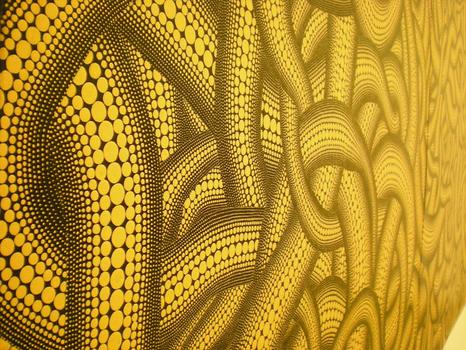 of