After a Murder in Public Housing, Security Cameras Move In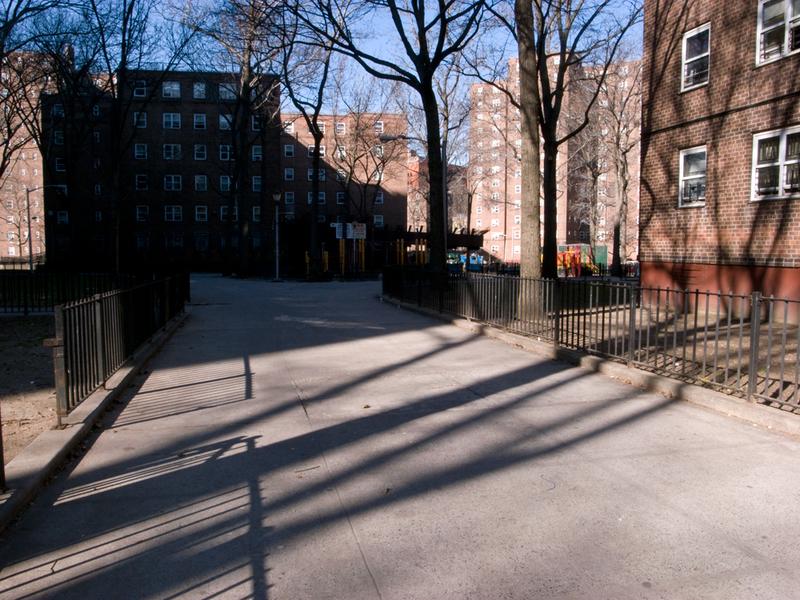 After an 88-year-old woman was beaten to death inside her Bronx public housing apartment, Councilman James Vacca said security cameras will be installed at the development where she lived.
The Pelham Parkway Houses is about a thirty minute walk from the New York Botanical Garden in the Bronx. Vacca, who grew up nearby, said the sprawling development used to be considered the jewel of the New York City Housing Authority. "What I've seen there lately has concerned me greatly," Vacca said. "The increase in drugs, the increase in gang activity in the projects and around the projects, it's been alarming."
Vacca said he regularly receives complaints from constituents in public housing who are fearful and concerned about their safety. "The New York City Housing Authority inventory has from a public safety point of view…deteriorated. We cannot hide our heads in the sand," he said.
In a statement that seems to support Vacca's concerns, Police Commissioner Raymond Kelly said that while 4 percent of New York City residents live in public housing, about 20 percent of all violent crimes occur there. He gave the statistics following the shooting of a police officer at the Seward Park public housing development on Manhattan's lower east side.
Vacca is directing $4 million in City Council funds for cameras at Pelham Parkway and the neighboring Throgs Neck Houses.  Installation will begin in 2013.  Currently, NYCHA said 101 out of 334 developments are already equipped with surveillance cameras. NYCHA said cameras are watched in real time by a special unit within the NYPD at 15 developments. The rest of the cameras are viewed on an as needed basis, according to a spokeswoman. 
No arrests have been made in the June murder of Evelyn Shapiro. Police are offering a $12,000 reward.
In a press release, Herma Williams, president of the Pelham Parkway Residents Association, said besides the recent murder others at the housing development, both young and old had become victims of violent crimes there over the last several years. "As we honor the memory of Mrs. Shapiro, let us also remember them," she said.