Cuomo Offers Some Support for Limited Fracking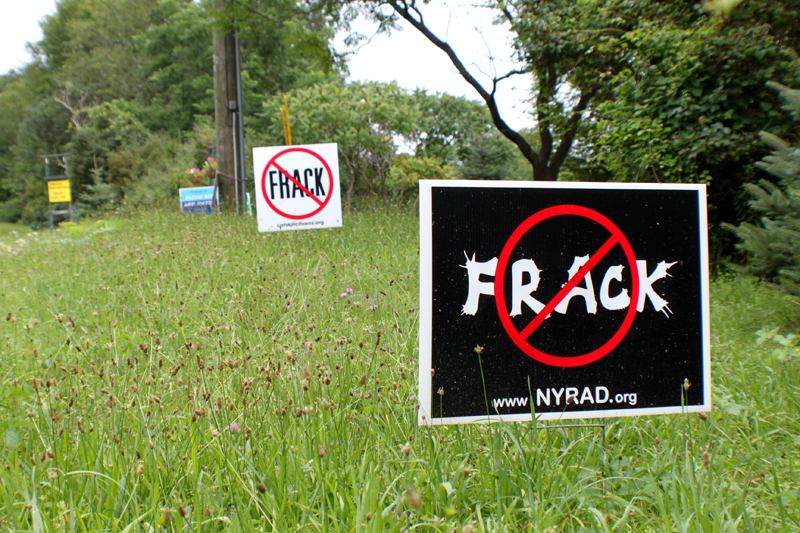 Governor Andrew Cuomo offered some support to a plan that would allow fracking in communities that welcome the controversial natural gas drilling technique.
In an interview with public radio, Cuomo did not confirm reports that he backed such a plan, but said he supports he idea that individual towns should decide whether they want fracking.
"I think it's inarguable, but that one should take into consideration home rule," Cuomo said. "If you have communities that have an express desire to proceed I think that should be taken into consideration, if you decide to go down this road at all. And obviously, if a community says they oppose it that should be taken into consideration."
Meanwhile, a coalition of elected officials and advocacy groups are calling for an independent review of fracking in the state.  
The group accused the state's Department of Environmental Conservation of being preferential toward the gas and oil industry in light of a Freedom of Information Act (FOIA) request that revealed private communications between the two groups.
State Senator Tony Avella said these communications gave oil industry lobbyists access to draft regulations and allowed them to push for changes before the regulations were released to the public.
"It proves that the entire process has been manipulated to allow hydro-fracking to occur in this state," Avella said.
Cuomo said his environmental agency will come out with a plan later this summer on what he says will be a "professional timetable and not a political timetable."
Last summer, the Cuomo Administration appeared to power ahead with a plan for fracking by pushing forward with an environmental impact statement and creating a timetable that would have resulted in permits by the end of 2011.
But now the Department of Environmental Conservation says it is still examining the more than 66,000 comments it received during a public comment period.
Jesse Laymon, of the advocacy group Citizen Action of New York, said residents in economically depressed towns have been misled about the benefits of fracking.

"They are being sold a bill of goods by the fracking industry," Laymon said. "Fracking is not the way to create sustainable and good jobs for their communities. In fact, it's going to end up costing them far more than it ever brings in because of the destruction to their roads and their farms and their community health."