Anna in the Swing States: Colorado's Swinging Suburbs and Untapped Latino Voters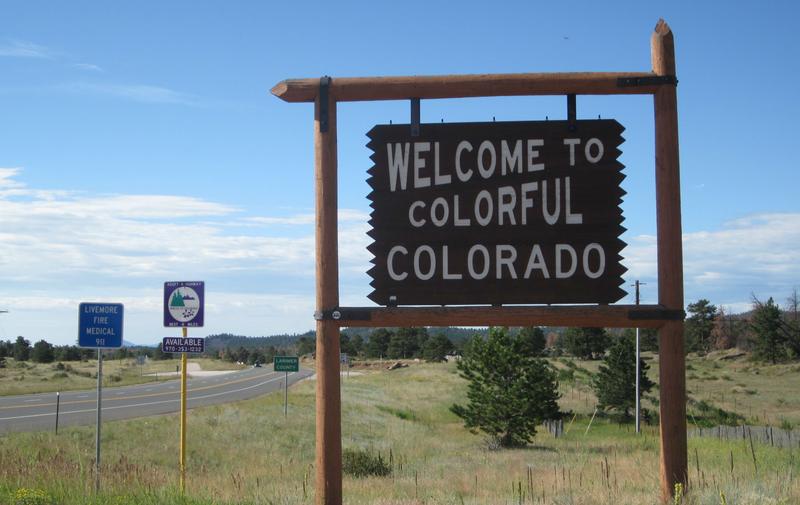 At the start of this summer, Mitt Romney was cutting into President Barack Obama's lead in the key swing state of Colorado, even as the president's advantage with Latino voters here was expanding. With the unemployment rate stuck above eight percent and immigration reform newly prominent on the president's priority list, we're asking Colorado's swing suburban voters if they're souring on the president they helped elect, and whether Latino voters here have been convinced enough by Obama's recent moves to make up that difference. 
Colorado's swelling suburbs and the growing numbers of Latino voters are most often cited as the drivers behind recent Democratic gains in the western state. Latino voters made up just 13 percent of the electorate in 2008, but they proved decisive by overwhelming favoring Obama while white voters almost evenly split. Suburban voters were pivotal for another reason: their massive share of the vote in Colorado. They cast more than half of all votes here four years ago, and after supporting George W. Bush in 2004, they swung ten points to give Obama a slight edge over John McCain. Obama won Colorado by nine points in 2008, the first time a Democrat had a presidential race won here since 1992.
This year, Colorado is in many ways the lynchpin in the Obama campaign's strategy to remake the electoral map. As Obama campaign manager Jim Messina laid out last year, if the president repeats that win in Colorado, and captures Iowa, Nevada, New Mexico and the states John Kerry won in 2004, Obama wins another term. This western strategy diminishes the importance of Ohio and Florida, even though those perennial battlegrounds are much bigger electoral prizes compared to Colorado's relatively modest nine electoral votes. 
The Colorado electorate is largely broken up in thirds among Democrats, Republicans, and independents. Since 2008, the ranks of the unaffiliated, independent voters have grown in Colorado, and Democrats and Republicans now make up a slightly smaller percentage of registered voters in Colorado than they did four years ago. Much of the registration gains for Democrats and independents has happened in congressional districts with urban areas, contributing to the Democrats' recent success there.
But it doesn't all come down to demographics. Even Republicans admit that state Democrats have outdone the GOP in fundraising and organization to solidify their advantages in local and statewide races. Outside Democratic groups outspent those supporting Republicans in 2010, a Denver Post analysis found. So while Republicans had all the momentum nationally in 2010, the GOP wasn't able to take a U.S. Senate seat from Democrats in Colorado. Democrats won the governor's office and held on to control of the state Senate. Republicans narrowly control the state House of Representatives.
Colorado's Swinging Suburbs

The influx of new residents and growing populations in the suburban Denver Counties, and Arapahoe and Larimer Counties – along with Jefferson — proved pivotal for Democrats in 2008 when they backed Obama after Bush won them four years earlier.

Arapahoe County, which is southeast of Denver and includes the suburban cities of Centennial, Aurora, and Littleton, owes much of its recent population growth to new Latino and African American residents. Politically, Democrats made double-digit gains from 2002 to 2008, which Colorado State University political scientists Robert Duffy and Kyle Saunders connect directly back to the Democratic Party's organization efforts alongside demographic diversification. Democrats now outnumber Republicans in the county by 6,000. This, in a county that was represented by conservative Republican Tom Tancredo in Congress for ten years in the 2000s.

Further north along the Wyoming border, the suburban voters in Larimer County backed Obama in 2008 but narrowly split in the 2010 midterms. Voters in this county, which is home to Colorado State University in Fort Collins, gave the Democrat U.S. Senate candidate Michael Bennett a 1.5 percent edge, but Republican Congressional challenger Cory Gardner beat incumbent Democrat Betsy Markey in the county by 35 votes. In both cases, as Larimer County went, so went the election. Of course, turnout was very different in the midterm than the presidential election; the winning Republican Congressional candidate in 2010 got fewer votes than the losing Republican in 2008. Independent, unaffiliated voters have the registration edge over both Republicans and Democrats here.

In both of these counties, the winning presidential candidate would do well to target women voters, said Katy Atkinson, a longtime Republican consultant in Colorado. "Elections in this state are decided by women living in suburban Denver counties," she said. "Those are really the deciding votes, and those people are generally Republican, but not reliably Republican. If they see a Republican candidate or a Democrat candidate as being extremist, they will go the other direction. Every time."

Latino Voters Lean Democratic, but Turnout Question Looms
 
President Obama has widened his advantage among Colorado's Latino voters this spring. A June poll from the left-leaning Public Policy Polling,taken just as the president was rolling out his policy limiting deportations for young illegal immigrants, showed Obama with a 27-point lead over Romney, up from a 15-point margin in April. 
That advantage could be key, because in this fast-growing state, the Hispanic population has increased at a faster rate than the white population, and Republican-leaning white working class voters have  declined in its share of the electorate. Four out of five Latino voters in Colorado lean Democratic, according to the research firm Latino Decisions. Colorado does not keep data on the ethnicity of registered voters, but eligible Latino voters make up a large share in in both swing counties and in reliably Democratic counties where Obama ran up his margins.
Latinos make up 19 percent of the eligible voters in Weld County, which is just east of Larimer County along the Wyoming border. Republicans outnumber Democrats by 20,000 voters here, and they backed McCain in 2008 and Republican Congressional candidate Cory Gardner in 2010.
In contrast, in Pueblo County, where Latinos make up 36 percent of the eligible voters, Obama won the county and Democrats have a 20,000 edge in registration. The Obama campaign is maintain that margin in Pueblo this year. Compared to four years ago, the campaign's organizing "is probably the same," said Tom Duran, the head of the Colorado chapter of the League of United Latin American Citiziens (LULAC), which is launching its own registration drive. "The enthusiasm is just probably not as strong as it was as Obama first ran." Duran said there has been palpable disenchantment with the Obama administration over high deportation rates, but Duran said that's begun to soften after the administration's executive order to block deportation for certain young illegal immigration. 
Duran said he hasn't noticed any local activity yet from the Romney campaign, which is consistent with the two campaign's contrasting local footprints. The Obama campaign has nineteen Colorado field offices, including one in Pueblo, while the Romney campaign has four, which are located in the the major swing suburban counties and the traditionally Republican Colorado Springs.

Still, the share of Latino voters in Colorado is smaller than in other western states like Nevada and New Mexico, so they may not have the numbers to tip the election if Romney makes significant among other voting blocs. Hispanic voter participation still lags in Colorado, with a much larger population than the population that votes. They make up about 20 percent of the population, but just 12 percent of Colorado's eligible voting population — that is citizens over 18. And some are worrying that a down economy and lukewarm feelings about the Obama presidency could cement this lingering participation gap.

Four years ago, enthusiasm about Obama drew new Latino voters to the polls nationwide. Twenty-eight reported voting for president for the first time, up from 24 percent in 2004.