Pop-Up Pool Opens in Brooklyn Bridge Park
The city opened a pop-up pool in Brooklyn Bridge Park on Friday — ahead of a heat wave this weekend that could push temperatures past the 100-degree mark.
The pool can hold 60 people at a time and has sweeping views of the Manhattan skyline.
"We use to have the floating barge, which was a lot bigger but this is a good start," said Karl Junkersfeld, a resident of Brooklyn Heights. "It feels great today, and tomorrow will be spectacular."
The pool, which is 30-by-50 feet and is 3-1/2-feet deep, is located below the Brooklyn Heights Esplanade near Pier 2 of the park.
The pool area features a sandy beach with 25 lounge chairs, 10 picnic tables with umbrellas and a nearby concession stand. It will be opened for at least five years.
 "When it's hot these things feel great," Parks Commissioner Adrian Benepe said. "I went in this morning and it felt good to pop in to the pop-up pool."
State Senator Daniel Squadron helped get $400,000 from Albany to help finance the pool. He is working to make it a permanent fixture, a spokesman said.
It is the first pool in the in the neighborhood since the floating barge pool parked there five years ago.
"It's so exciting," said Marianne Diorio-Ponton of Brooklyn Heights. "It's so close by. The Brooklyn Bridge Park is wonderful."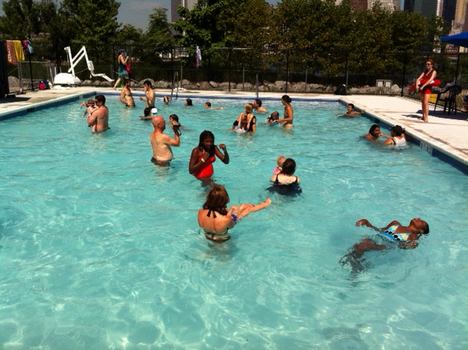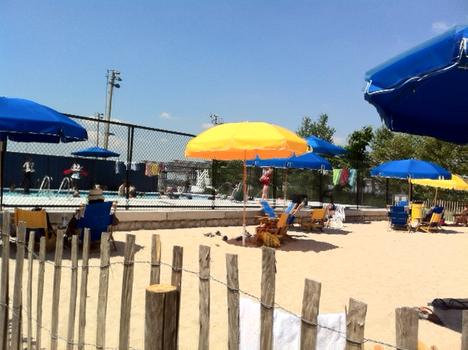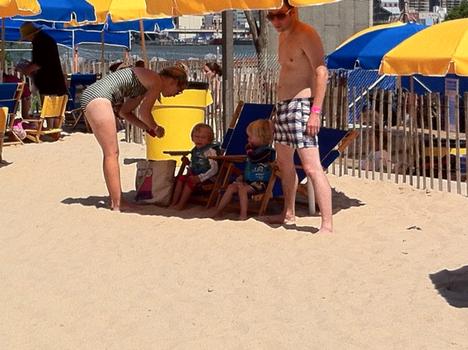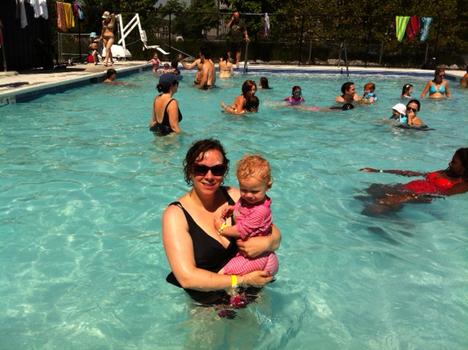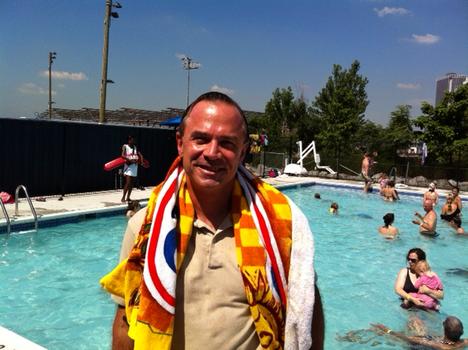 of