Judge: Certify, Don't Send, Contested Rangel Primary
State Senator Adriano Espaillat scored a legal win Thursday when a Bronx court ordered that the Board of Elections has to preserve all of the ballots cast in last week's contested primary for the 13th Congressional district where Charles Rangel is trying to hold onto his what would be his 22nd term.
In his handwritten order, Judge John W. Carter said on Thursday that the board can certify the election but the court must approve it.  
Rangel appeared to be the winner of the primary. But now more than 900 votes separate Espaillat from Rangel in the race for the Democratic primary.

While the attorneys faced off in the Bronx, the Board of Elections began its count of more than 2,000 validated paper votes — which include absentee and affidavit ballots. By the end of Thursday, Rangel had 332 to Espaillat's 189.  More ballots still need to be counted, and the Board expects to resume the count on Friday.
Board attorneys immediately called ballot-counting locations and instructed them to preserve the paper ballots as required by the court.

"There's no doubt that that by the time that we finish with this process every valid vote will be counted and you'll have an accurate and timely result," said board attorney Steven Richman said after Thursday's hearing. "This is not like we're going to stop counting in the middle because someone has a 100-vote lead or a 200-vote lead."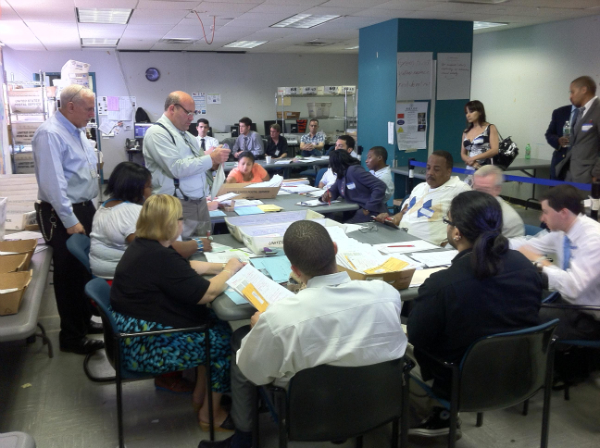 On Monday, Espaillat withdrew a petition that he filed last week in Manhattan against the board. The following day, his campaign filed its complaint in the Bronx court, which falls in the contested district.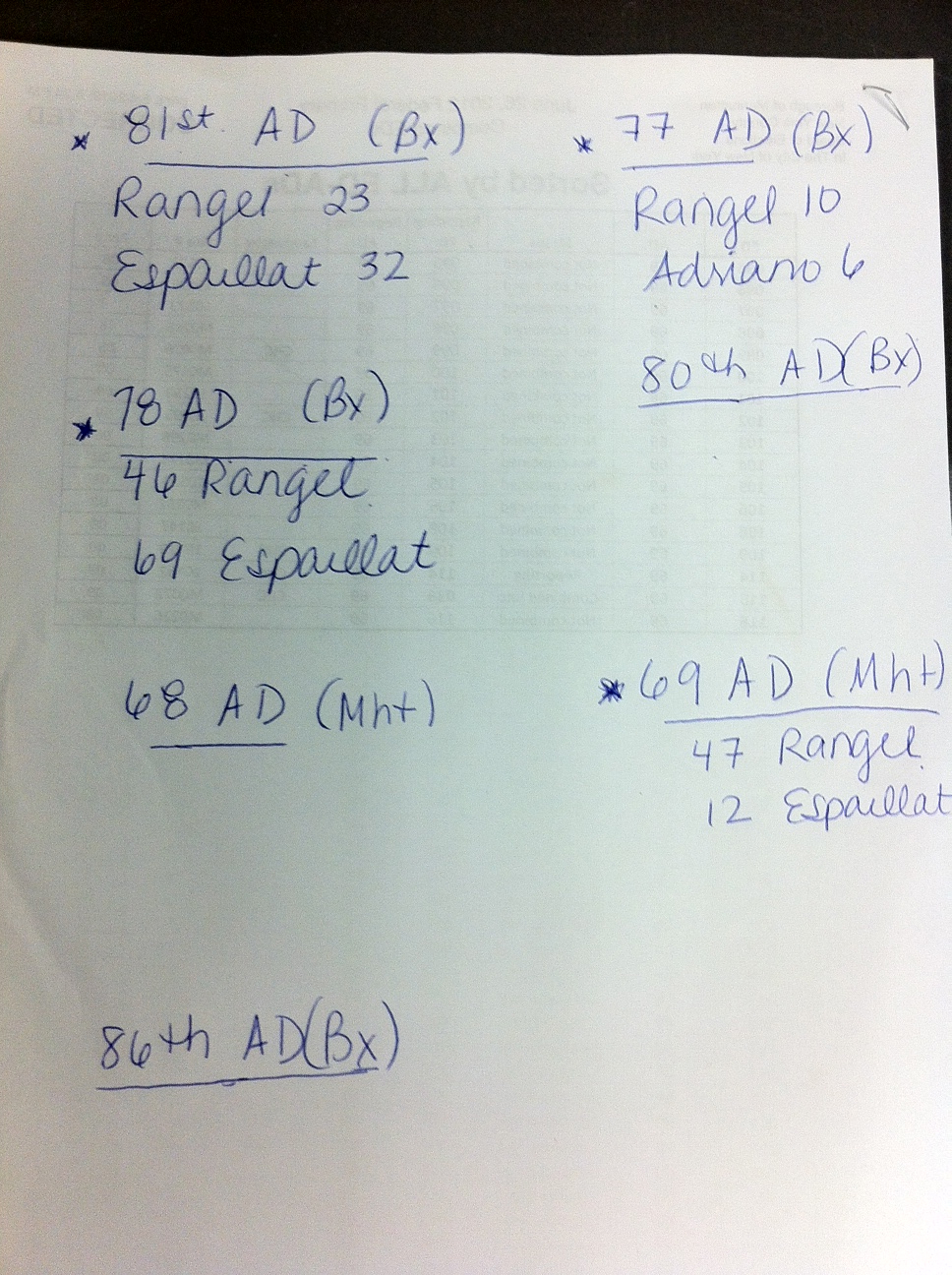 Attorneys for the board and Rangel did not refute Espaillat's request for ballot preservation. However, they did fight his request that the court intervene before the board sends its certification of votes to the state's Board of Elections.

Board attorney Stephen Kitzinger argued before the court against the request and called it a "gross overreach," and said that the order prevents the board from completing its duties.

Rangel attorney Arthur Greig sat next to the board attorneys during the hearing and accused Espaillat of "playing politics with the situation."

"We believe that the tone and tenor in Senator Espaillat's petition is in fact to slow down the process, not to speed it up," Greig said in court.

After looking over Carter's decision, Greig doubled down on his opposition to the court order and said that the Espaillat campaign has not been able to bring evidence of voter fraud or suppression that it alleges.

The court didn't touch on those charges on Thursday, but will address them in a hearing scheduled for July 11.

"It's absolutely absurd," he said, adding that Rangel also wants every vote in the race counted. "Senator Espaillat should be ashamed he's making that allegation."
(Photos: The Board of Elections began its count of more than 2,000 validated paper votes on Thursday. Chester Soria for WNYC)