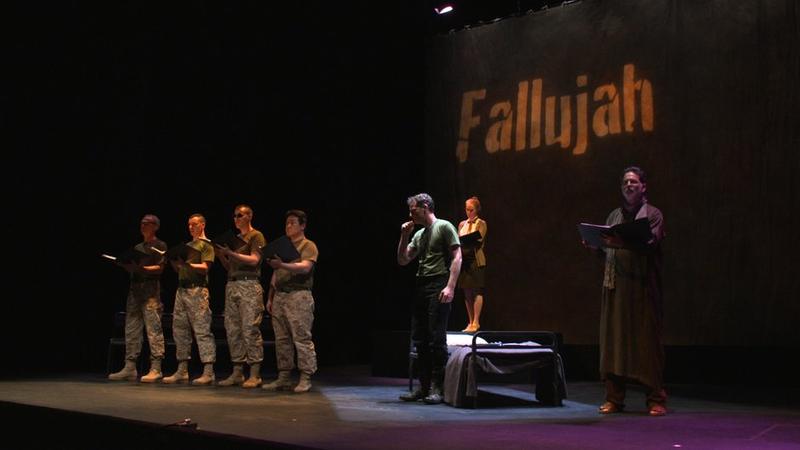 Yesterday, a string of attacks in central and southern Iraq left 50 people dead and more than 100 wounded. These attacks came more than nine years after the United States first invaded Iraq, and six months after the American military departed, but they are indicative of the pain that thousands have faced and continue to face each day in the politically volatile nation.
Among them: Marine Sergeant Christian Ellis. When Ellis was a machine gunner in Fallujah, his platoon was ambushed, leaving him with a broken back, and most of his platoon dead.
When he returned home, Ellis joined the 2.2 million Americans living with post traumatic stress disorder. He suffered for years until a friend challenged him to transform his experiences into a work of art that might heal his wounds, and maybe others' as well. The result is "Fallujah," the first opera about the Iraq War and PTSD.