The Takeaway
Power Grid Wobbles as Outages Sweep Mid-Atlantic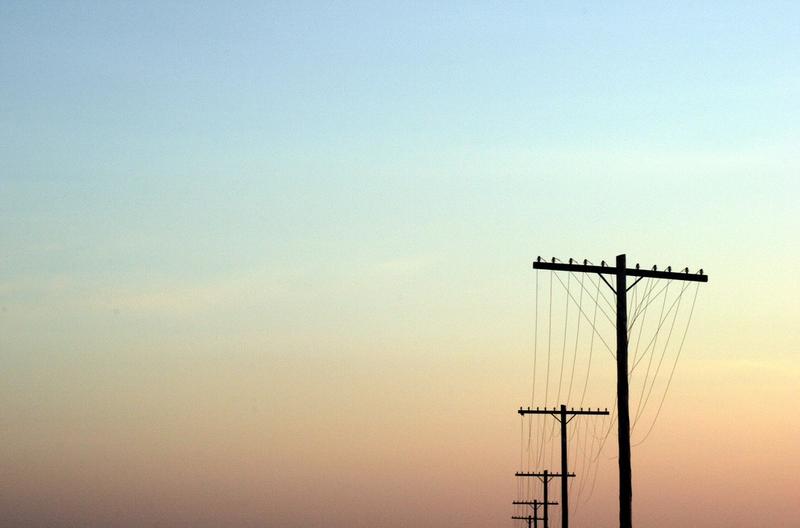 In 2003, America had one of our worst electricity blackouts ever. The outages reached into Canada and affected an estimated 45 million people in the northeastern United States. Now, some parts of the United States are facing the same thing. A recent spat of severe storms and a daunting heat wave have rolled through the mid-Atlantic region leaving roughly two million people without power and with no hope of it being restored until the end of the week.
The blackouts have brought attention to the United States' aging power system. Massoud Amin, professor of electrical and computer engineering at the University of Minnesota, has studied power grids and believes we need to update the current system to save money, become more efficient, and increase our security for the future.
"The North American power grid is the most influential achievement of engineering in the twentieth century. It underpins our economy and quality of life," Amin says. Unfortunately, due largely to a lack of adequate funding for research and development, technological advancement has ground almost to a halt. "This system is under increased stress with diminished shock absorbers," Amin says. "Investment in the transmission as well as in the human capital that goes to manage it has been diminishing in the last 30 years or so." 
This lack of advancement has increased the power grid's vulnerability to disruptions from outside stimuli such as natural disasters. It's also a question of domestic demand for electricity, which experts say could increase by 40 percent by 2030. 
"This is the kind of system that needs long term, patient investments in research in development, in innovation, and in upgrading the system," Amin says. One of the main components in a "smart grid", a term coined by the professor, is the idea of two-way power movement. Conventionally, power has moved in one direction — from the local power plant directly to the consumer. In a smart grid, however, unused electricity would flow out of homes and back into the grid. This system would also allow homes or businesses that are equipped with wind turbines or solar panels to contribute their own power to the grid, which would provide extra security in the case of a blackout.  
Estimated costs of upgrading the power grid total around $100 billion, and it could take decades to complete. "It will take committed effort and partnership between the federal government and the local government, as well as the utilities [companies] and the private sector that owns [the grid]," Amin says. He estimates the smart grid would save $49 billion annually by staving off power outages and blackouts.