Look | Artists Design Blown Glass on Governors Island
Graphic artist Peter Buchanan-Smith braved Friday's heat to help make a hand-blown glass buoy in front of a 2,200-degree Fahrenheit stove. He's one of several artists who, with the help of professional glassblowers, will try out their designs on glass even if they've never worked with the material before.
The glassmaking workshop is part of a traveling exhibit organized by the Corning Museum of Glass called GlassLab. The public is encouraged to watch the glassmaking performances from Saturday through July 29.
"The glassblowers are great," said Buchanan-Smith. "They're sort of like a combination of a mad scientist and a magician. I really wanted to challenge the glassblowers, so I wanted to give them a job that would excite them and get them inspired."
The Corning Museum of Glass has brought its state-of-the-art mobile glassmaking studio around the world for glassblowing performances and demonstrations. The studio includes a stove that produces temperatures upwards of 2,200 degrees Fahrenheit. That kind of heat melts stones of sand, ash and limestone into a molten soup, which is then gathered on a hollow pipe and expanded by blowing air through the pipe. Metal tools are used to shape the glass.
"It's extremely unusual," said Robert Cassetti, the creative director of the Corning Museum. "There have been mobile studios before, but we've really gone to school on how to do this and how to do this with very low energy consumption."
The advent of the small-scale studio is just one of the steps the Corning Museum is taking towards making glassworking more accessible to artists. The craft, which takes several years of practice to perfect, can be daunting. But by pairing expert glassblowing professionals with artists, GlassLab only asks that creative types bring their own unique designs to the performance.
"I think a lot of people who work with materials can relate to clay or wood or metal because it is something you can get your hands on," said Eric Meek, a 20-year-old glassmaker who works at the Corning Museum. "With glassmaking, it's difficult to have the opportunity to do that, so what we do is demystify glass for the designers. They bring new designs and new ideas and you never know what you're going to have to make."
Other artists who will try out their designs on glass at Governors Island include Eric Ku, James Victore, Mike Perry and Chris and Dominic Leong. Click here to see a schedule. See a slideshow of glassmaking below.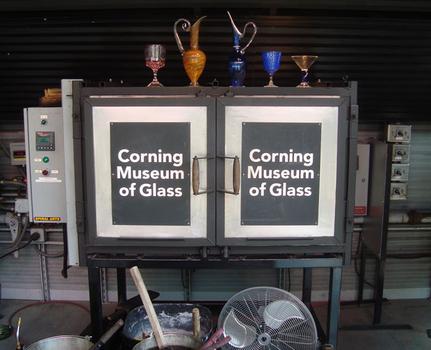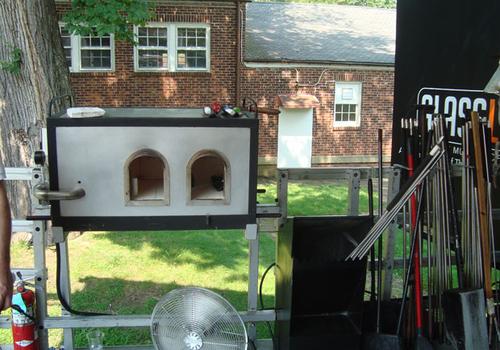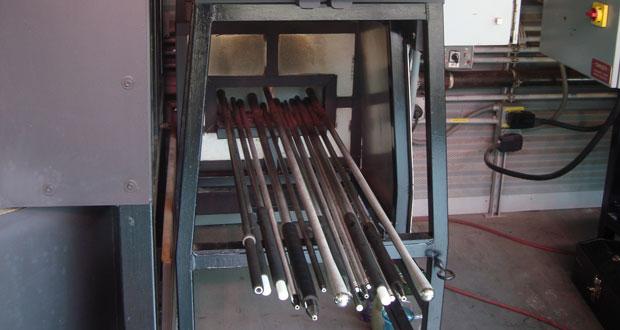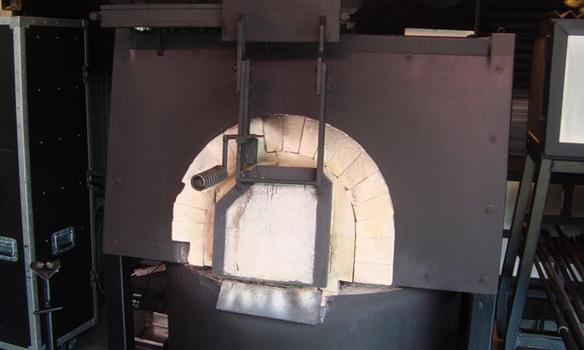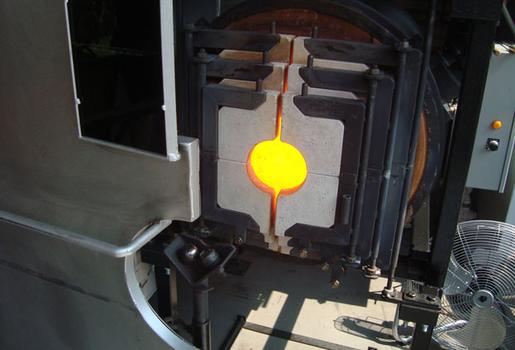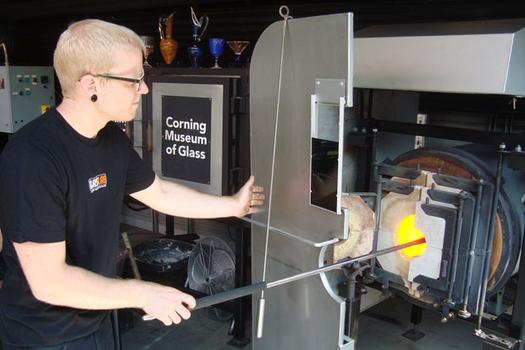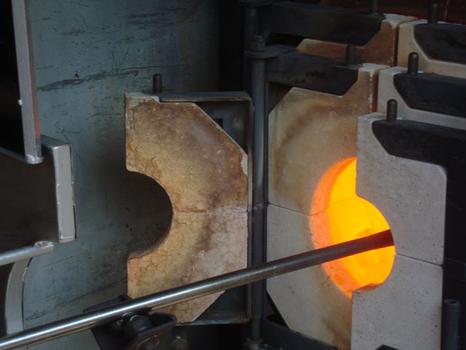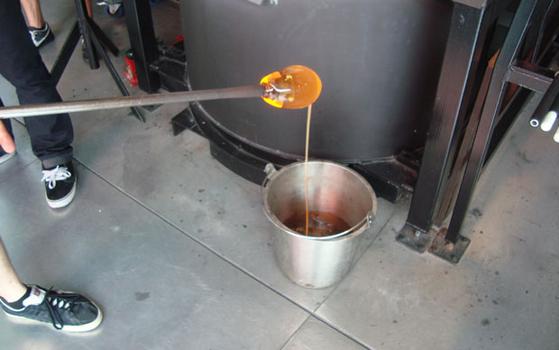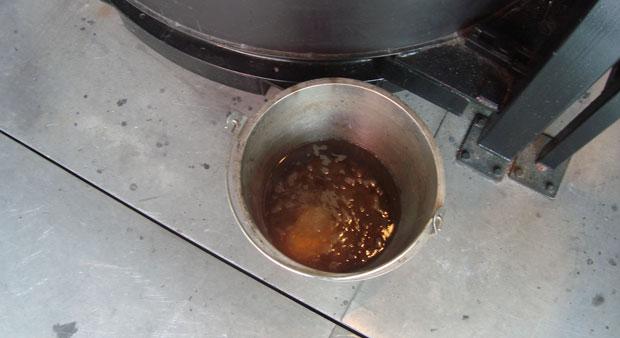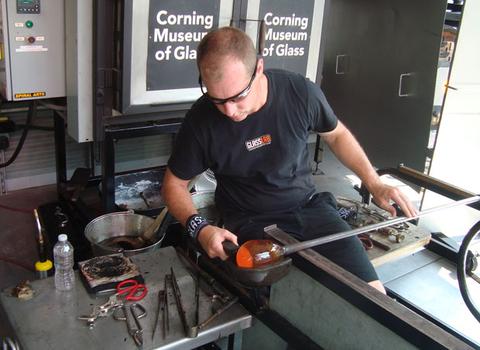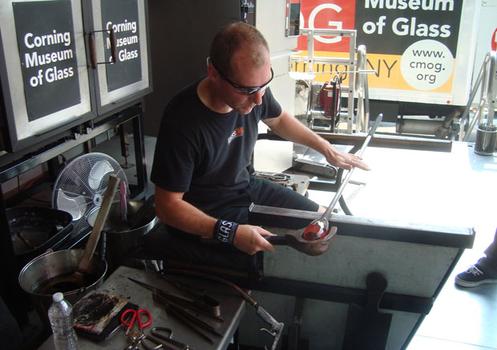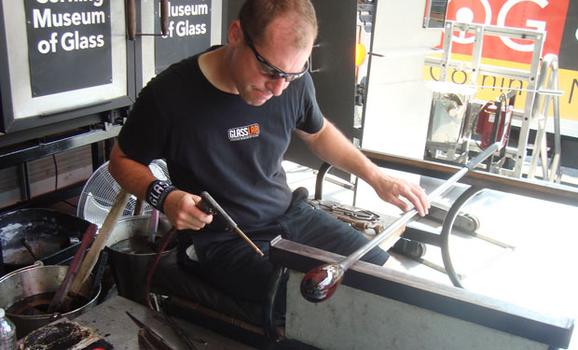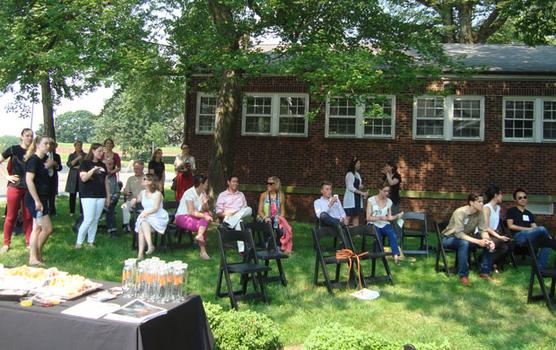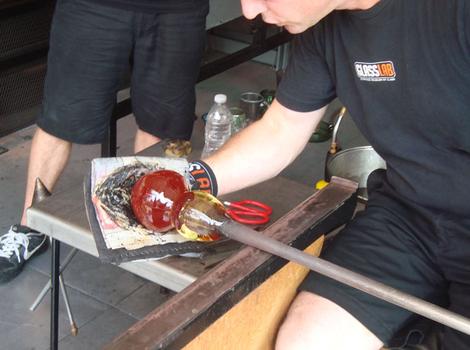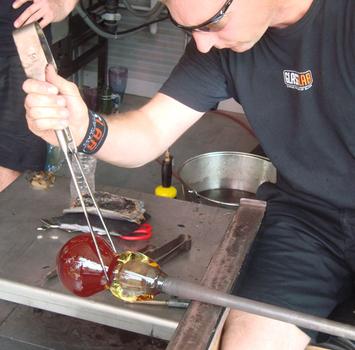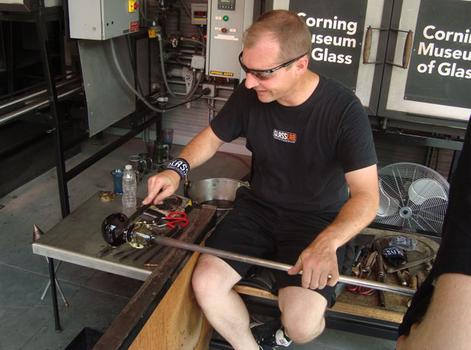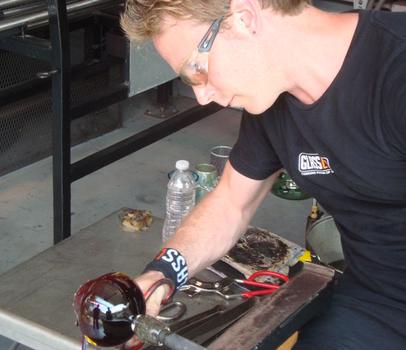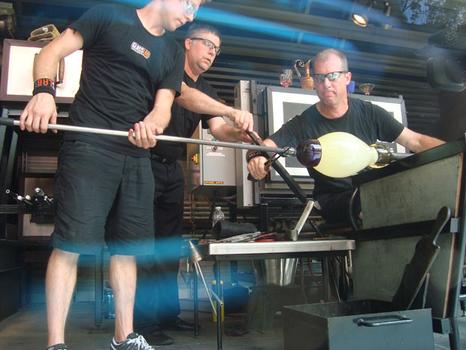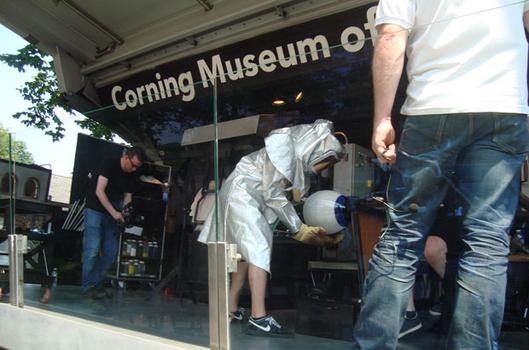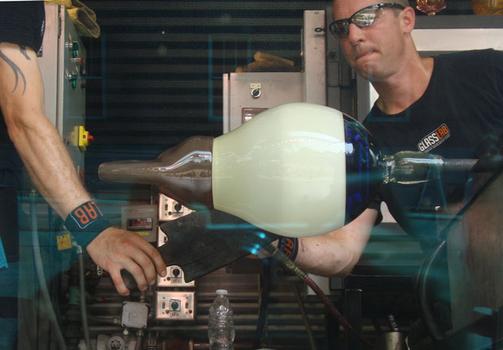 of