Oil and Extremism: The Prescient Caution of Justice William O. Douglas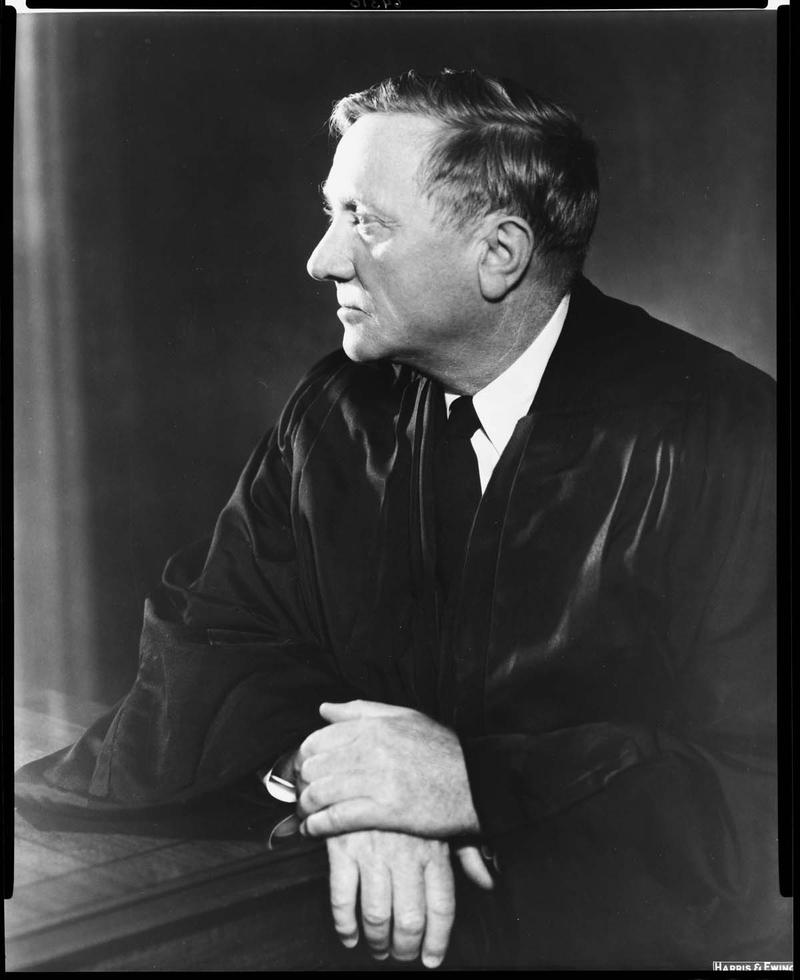 "We are heading up to one of the greatest crises, I think, in modern history." This prediction about oil and the Middle East was made in 1951 by none other than Supreme Court Justice William O. Douglas at a Books and Authors Luncheon.
Douglas discusses his recent book, Strange Lands and Friendly People (1951), a combination travelogue and political plea, the result of two extended trips he took through the region in 1949 and 1950 during the court's summer recess. 
The main thrust of Douglas's argument is that the British, in attempting to extend their colonial influence, are driving the people of the Middle East into the arms of extremists. He champions the prime minister of Iran, Mohammed Mossadegh, who had just nationalized the country's oil industry, hailing him as an "aristocrat" who "represents the Persian people." But the British, Douglas warns, "are playing for disaster in Persia."  He warns that "there's a great nationalism out there. A great revolution going on. Forces so powerful that no one can stop them." Douglas's words, so eerily applicable to present-day global politics, fell on deaf ears. In 1953, Mossadegh was toppled in a CIA- and British-backed coup, sowing the seeds of a mistrust that still exists today. He concludes his talk with the words of a boy he spoke to in India, who pointed out that America was always looking to put military bases in other countries. "Why doesn't America look for its bases in our hearts?" he asks.
Douglas did not conform to one's typical picture of a Supreme Court justice. Born in 1898, he overcame extreme poverty and childhood polio to rise rapidly from Yale Law School professor to head of the Securities and Exchange Commission. In  1939, at age 40, he was appointed associate justice. Douglas had a restless energy which expressed itself in his authorship of over 30 books, his travels, and his love of hiking, boating, and hunting. Douglas also harbored political aspirations. He was Franklin D. Roosevelt's second choice for his vice-presidential nominee in 1944 (after Harry Truman) and briefly contemplated a run for president in 1948. But it is for his work on the Supreme Court that he is remembered today.  The website oyez.org summarizes his opinions as:
… characterized by a fierce commitment to individual rights and a powerful distrust of government power. Critics claimed that his work showed signs of haste (he was a rapid writer), but defenders admired the forceful and blunt manner by which he reached the core issue in each case.
Among the more famous of his rulings was Griswold v. Connecticut, which first proclaimed that the Constitution contained a "right to privacy" although such a right is nowhere explicitly stated, as well as many rulings adopting a "literalist" interpretation of the First Amendment guaranteeing free speech.
Douglas's personal and financial dealings were also unlike those of his more staid brethren. In 1970 he survived an attempt by the House of Representatives to impeach him. There were questions about business practices, but also outrage over his complicated marital status, which is summarized by Kit Oldham of historylink.org:
In the early 1950s, he scandalized some when he divorced Mildred and married Mercedes Davidson, 18 years younger than him, who left her husband for the justice. It was the first divorce in the Supreme Court's history. Douglas then proceeded to get the Court's second and third divorces as well, each time immediately remarrying a woman more than 40 years younger than he was. He divorced Mercedes in 1963 and married 23-year-old Joan Martin five days later. In 1965, he met Cathy Heffernan, then a 22-year-old college student and waitress in Portland, Ore. They married the next year, three weeks after Douglas's divorce from Joan was final, and remained married until his death.
Douglas also had a great impact on the then-nascent environmental movement. His love of the outdoors not only expressed itself in his writings but in his dissent in the 1972 case Sierra Club v. Morton, in which he argued that trees and other inanimate object deserved some sort of legal standing to aid in their preservation "where [their] injury is the subject of public outrage." The Oxford Companion to the U.S. Supreme Court notes that:
He wished to be remembered for his faith in the individual, in the Constitution, and in the sanctity of the environment. His lasting monument, which touched him deeply, was designation by Congress of the parkland along the C & O Canal, a favorite walking trail in Washington state, as the William O. Douglas National Park.
Douglas died in 1980. He was 81.
Audio courtesy of the NYC Municipal Archives WNYC Collection.