City Council Doles Out Discretionary Funds for the Coming Year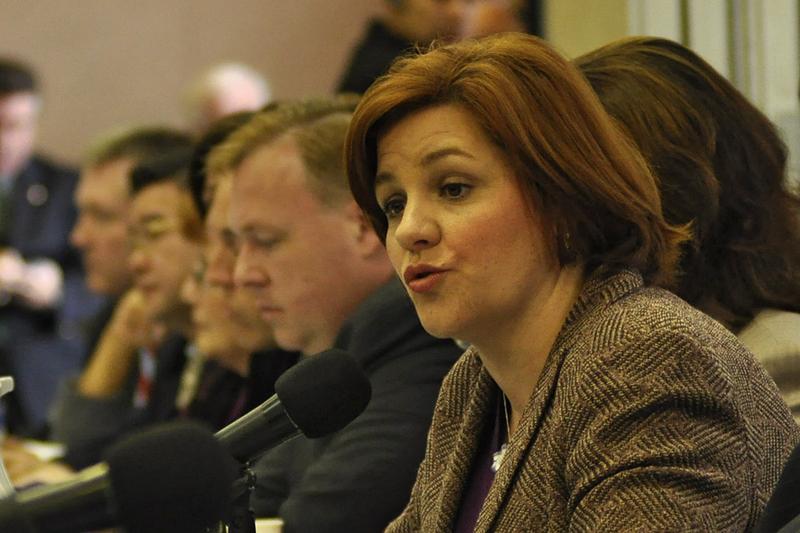 The New York City Council has released its spending plan for $49.7 million in discretionary funds for fiscal year 2013.
Discretionary funds pay for various community based not-for-profit,  public service organizations and programs that benefit residents in all five boroughs.

This year's allocations ran the gamut from arts funding for the Ballet Theatre Foundation ($21,000) to affordable housing counseling initiatives run by Young Israel of Staten Island ($10,000).

The City Council has allocated an additional $97.2 million to pay for citywide initiatives like a new anti-gun violence task force, which it contributed $4.8 million towards.

Discretionary funds are controversial because the money is not evenly dispersed among the city's districts.

Where the money goes is also not decided by the full council, but by a 24-member city council budget negotiating team, whose members are appointed by Council Speaker Christine Quinn.  The budget team works for months to decide which projects receive funding, and which don't.  Quinn also sits on the panel.

Some have criticized the allocation process as little more than a display of political favoritism.  

A report from Citizens Union of the City of New York released in April 2012 noted that "most discretionary funds are not distributed using an objective formula, but rather based on political relationships, which contributes to wide variances in funding among council districts."

Last year, Manhattan Borough President Scott Stringer released a report that also criticized the discretionary funds process.  

Stringer's report identified a page-long list of recommendations to improve the process, like transferring the funds to mayoral agencies for distribution as community grants.  

A spokeswoman for Stringer said she didn't know whether any of the recommendations had been implemented this year. The office had no comment on this year's discretionary funds allocations.

Groups that applied for funding anticipate the discretionary funds list, to see if they made the cut.  But even after the funding is announced, the groups still face vetting by council staffers who collect tax identification numbers, and confirm that the recipients will use the funds appropriately.

The city council will vote on the entire fiscal year 2013 budget Thursday.