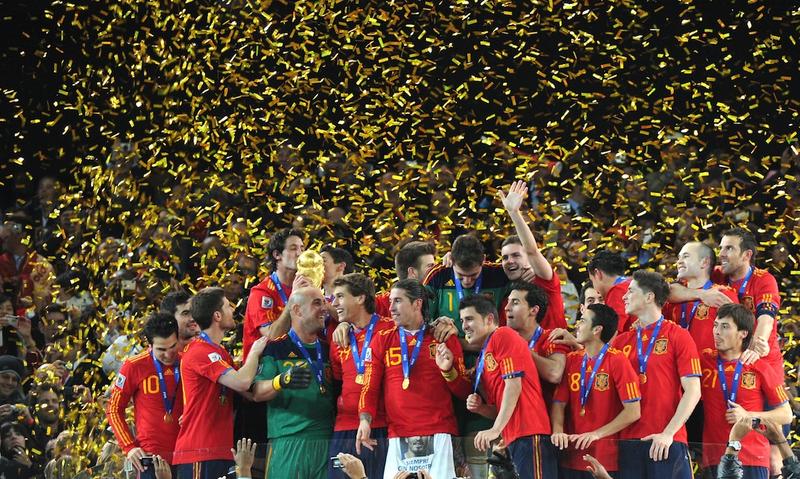 If Spain's national soccer team wins its semifinal this afternoon and goes on to win a second consecutive European championship, then many say that La Roja (the Red) would have earned the right to be called "the greatest sports team of all time."
After going undefeated during the qualifying games in 2007, Spain won the 2008 Euro championship, considered the most competitive soccer tournament in the world. Then they won the World Cup in South Africa two years ago.
No team has ever won two consecutive Euro Cups, much less with a World Cup in between. Jimmy Burns, author of "La Roja: How Soccer Conquered Spain and How Spanish Soccer Conquered the World," talks about the team's historic run.