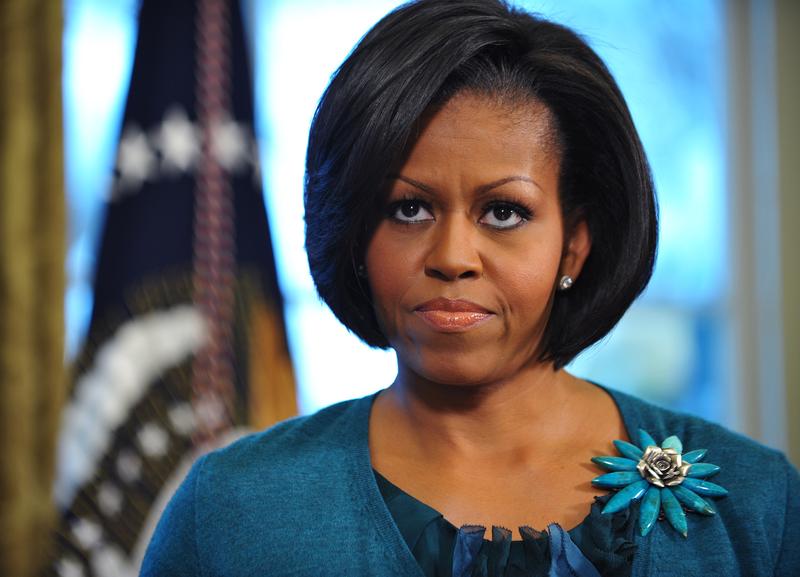 Back in August 2008, in a keynote address at the Democratic National Convention, Michelle Obama spoke of embarking on an "improbable journey" for the race for president. 
New York Times reporter Rachel Swarns has followed this journey right back to the first lady's ancestry. Her new book "American Tapestry" explores the surprising genealogy of Michelle Obama.
It stretches back to the Revolutionary War and tells the story of the first lady's ancestors, who moved from slavery to the White House within the space of five generations. Not only does it tell the first lady's story, but it also gives an insight into the web of connections that bind Americans.
"There is this real fascination with family history, with genealogy, with DNA testing," Swarns says. "I think the first lady has always had some curiosity about her own family tree." 
The story of Michelle Obama is a "very American" story. "Her forebears were Irish Americans who came here with dreams of building lives in a new place," the author says. "She had slaves who toiled on rice plantations." The first lady's ancestors moved north as part of the Great Migration, a movement of over 7 million African-Americans who relocated from the South towards northern cities from 1916 through 1970. Ancestors of mixed race, and some who were runaway slaves round out a family history that touches on many themes of U.S. history — slavery, immigration, and the melting pot.
Members of the First Lady's extended family, black and white alike, got to meet each other for the first time at a memorial dedicated to one of her ancestors in the town of Rex, Georgia. "For some people, it was not an easy thing to go back into the history," Swarns says. "But there [were those] who were willing to take on this history, and, black and white, they were willing to talk about it. It was fascinating to see."