Artist Depicts New York City Legends on East Village Scaffolding
Joey Ramone, Charlie "Bird" Parker and Ellen Stewart are among the late New York City legends who now have their likenesses up on scaffolding in the East Village.
Artist Tom Sanford painted the colorful 4-foot tall portraits of the Queens punk rocker, the jazz great and the founder of La MaMa Experimental Theater on wood before affixing them to the construction scaffolding on East 4th St. between First and Second Avenues.
The mural, called "Saints of the Lower East Side," also depicts artist Martin Wong, Puerto Rican playwright and co-founder of the Nuyorican Poets Café Miguel Piñero, photojournalist Arthur Fellig and beat poet Allen Ginsberg.
Sanford said he wanted to portray the artistic character of the Lower East Side with his piece.
"I thought I'd like to do something to connect it to the neighborhood, as opposed to something like a billboard with my own art," he said. "So why not think about the characters that inhabit my imagination as an artist and someone who's kind of interested in the subject matter, and to kind of pay an homage to these different saints, past heroes of the Lower East Side."
"Saints of the Lower East Side" will be up through September 5. The installation is part of ArtUp, a series of public art works in the East Village and on the Lower East Side.
The project's curator, Keith Schweitzer, says the mural has piqued the attention of passersby.
"One woman came by and said Allen Ginsberg didn't look like that or that he looked much better," Schweitzer said. "Everyone kind of responds to a different person that Tom had portrayed."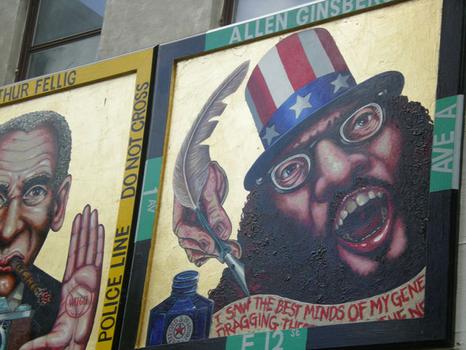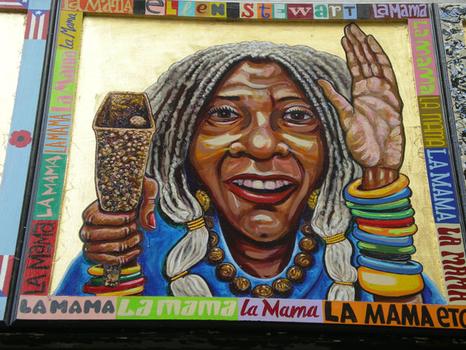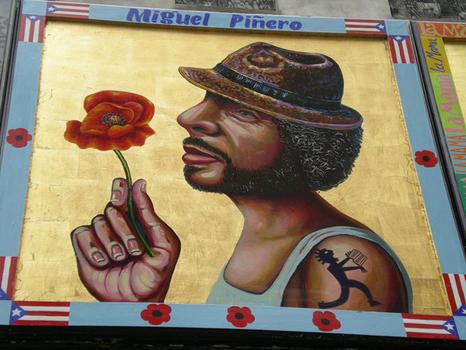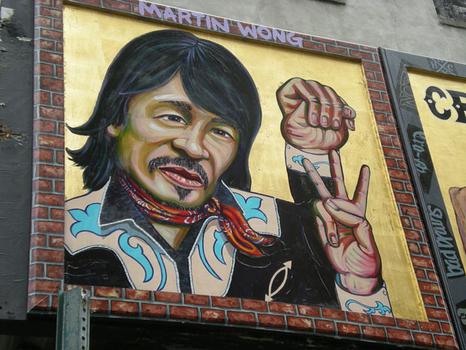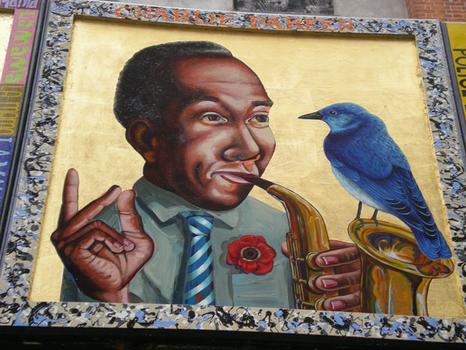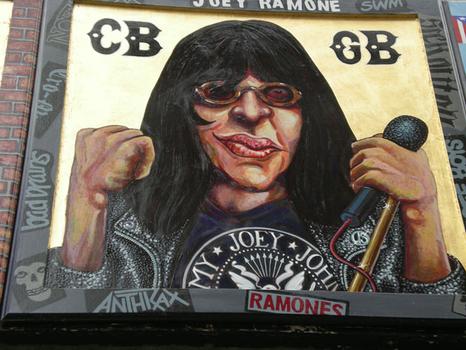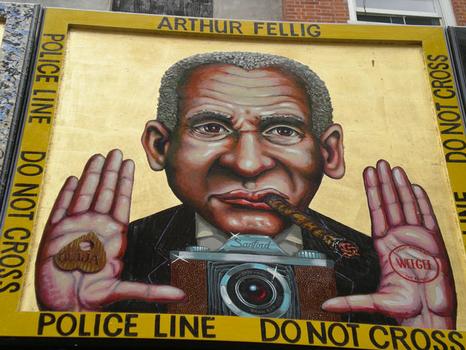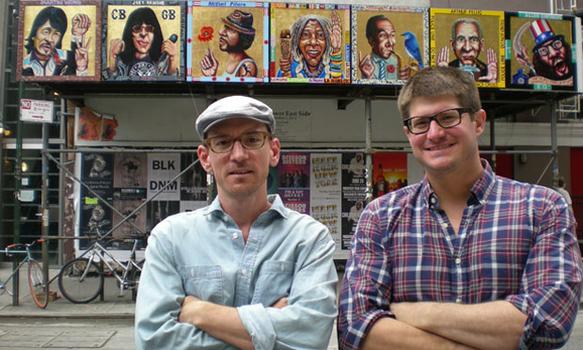 of