Meng Wins, Rangel Hangs On in Key Primary Races
New York went to the polls Tuesday to select their parties' nominees for the Congressional elections in November. 
In the only statewide race, Manhattan lawyer Wendy Long defeated Congressman Bob Turner and Nassau County Comptroller George Maragos for the Republican primary for the U.S. Senate. Long will take on incumbent Democrat Kirsten Gillibrand in November.
About half of the city's House delegation also faced challenges from members of their own party. Democrats were in particularly heated races in districts that cover Harlem, the Lower East Side and parts of Brooklyn and Queens.
New York state is poised to send its first Asian-American to Congress with the primary victory of Assemblywoman Grace Meng in New York's sixth Congressional district.
"This was an important win for our shared priorities, and our shared understanding that what's different about all of us in Queens in nothing compared to what we all have in common," Meng said.
"It has been about we, certainly not me. We: we in this room, we in the neighborhoods won this important race. We made this victory together."
"To my Republican opponent Dan Halloran I say this: let's run a campaign based on the issues, an engage [in] spirit debate on policies and priorities. Let's not discuss race or religion. Let's not engage in scare tactics."
In perhaps the most watched race, veteran politician Rep. Charles Rangel held on against what seemed at times to be a spirited challenge in a newly redrawn district. In a victory speech at Sylvia's in Harlem, Rangel was in full celebration mode.
"Every hope and dream that we've had on Lenox Avenue is the same thing they've had on Fordham Road," Rangel said of his district that now spans into The Bronx.
Amid chants of "Si Se Puede!" Rangel was defiant that he was the best candidate to represent all of them. "I never really understood the qualifications of my opponents," Rangel said. "If they didn't think after 42 years that I was the best qualified, I promise them that in the next two years they'll have no question about the fact that you elected the best."
Contested race results:
CD 5  - In Queens, Congressman Gregory Meeks defeated Joseph Marthone, Mike Scala and Allan Jennings Jr.

CD 6 – Also in Queens, Democrats chose Assembleywoman Grace Meng over City Councilwoman Elizabeth Crowley, Assembleyman Rory Lancman and Robert Mittman.

CD 7 - Congresswoman Nydia Velazquez fended off a challenge from three opponents including City Councilman Erik Martin Dilan, Businessman Dan O'Connor and George Martinez, an Occupy Wall Street organizer and a professor of political science.

CD 8 - Democrats in the 8th Congressional district chose State Assemblyman Hakeem Jeffries over City Councilman Charles Barron in the race to replace the retiring incumbent Ed Towns.

CD 9 – In Brooklyn, Congresswoman Yvette Clarke easily defeated Sylvia G. Kinard.

CD 13 – In the Upper Manhattan and parts of the Bronx, Congressman Charles Rangel fended off what at times looked to be a serious challenge from Upper Manhattan State Senator Adriano Espaillat in a field that included Joyce Johnson, Clyde Williams and Craig Schley.

CD 16 – In the northern Bronx and southern Westchester County, Congressman Eliot Engel prevailed over Attorney Aniello Grimaldi
Another primary will be held in September to choose state and local candidates.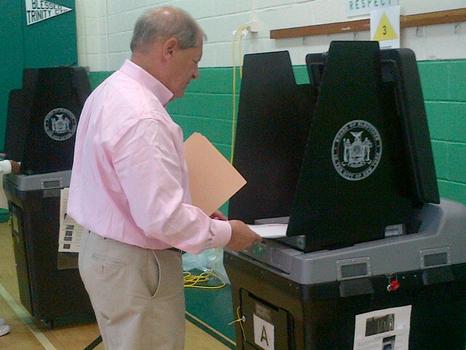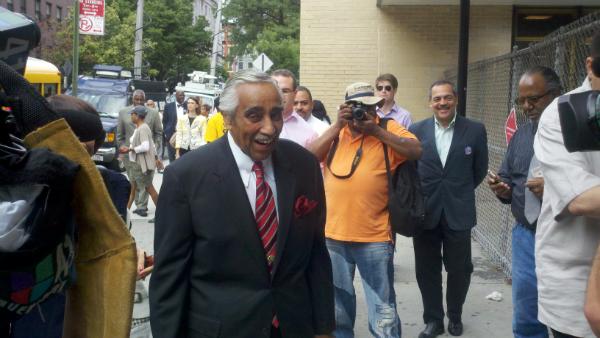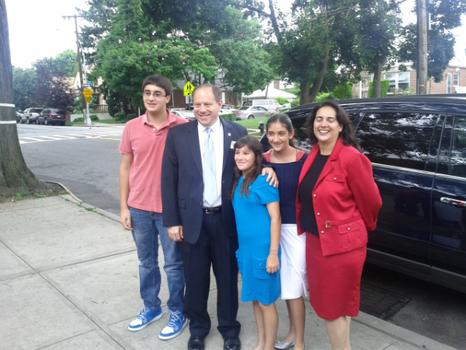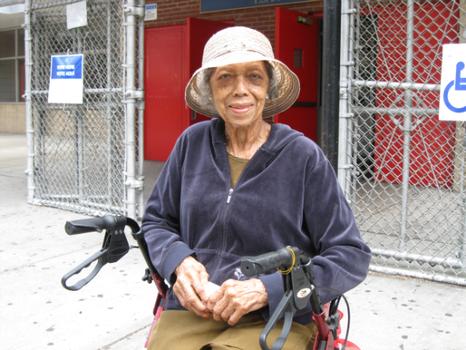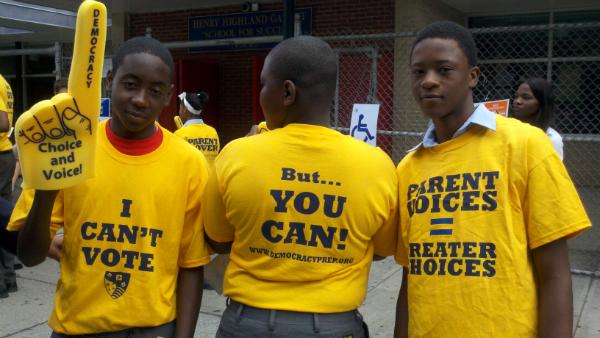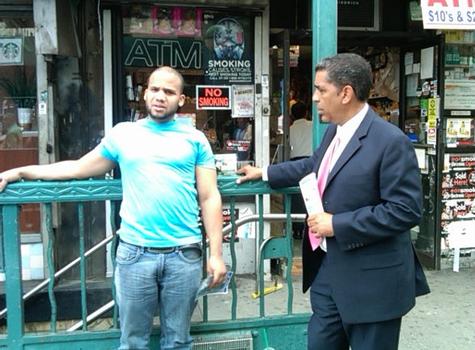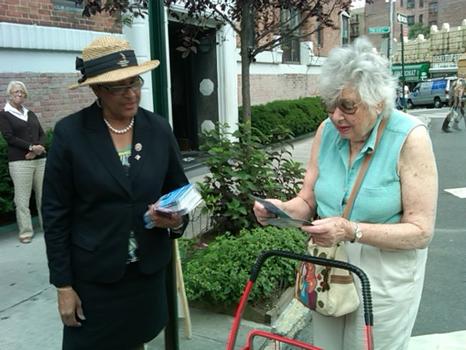 of