Opinion: Will Hispanic Voters Actually Turn Out?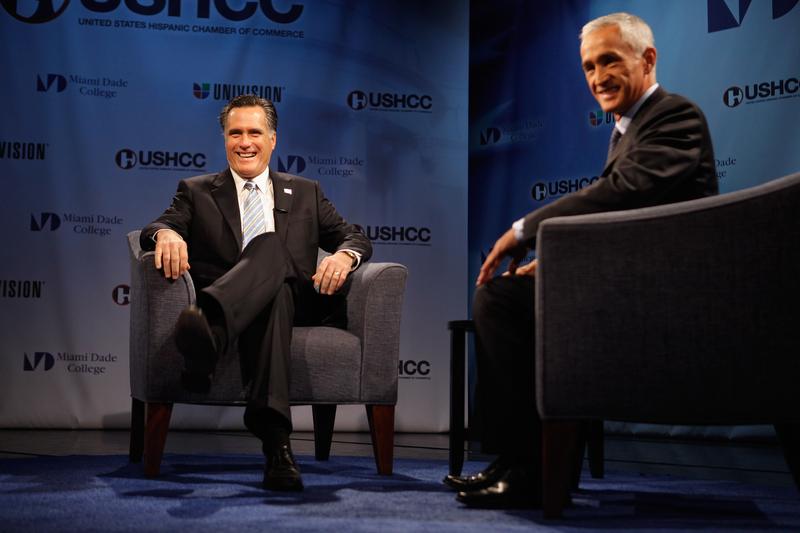 As of last week, both Mitt Romney and Barack Obama have launched their bid for Hispanic voters.
As Alexander Bolton writes in The Hill:
Hispanic populations are soaring in toss-up states that will decide the presidential election... Hispanic populations have grown by an average of 77 percent in nine presidential battlegrounds since 2000, according to census data.
In Iowa the Hispanic population grew by 84 percent. Of course the number for registered Hispanic voters, is considerably less but there is no doubt that this group can make the difference in a close election in many states.
I served as Chair of the Iowa Spanish Speaking People's Commission (now the Office of Latino Affairs) in one of the earlier terms of Governor Terry Branstad. Mayors of several Iowa communities and country boards where the growth was pronounced had been working with the governor to develop some programs to better and more quickly integrated these new residents into their communities.
I spent some considerable time with Commission Director Miguel Teran discussing issues such as bilingual education, Spanish language court translators, outreach to immigrants, law enforcement and Hispanics who often were not aware of the state - and country's - laws and procedures.
I also vividly recall talking about voting and voter registration. Some of the Hispanics were recruited to Iowa by companies in places such as Texas to work in the packing plants. An unknown number of these had at best dubious papers. However, the owners of the highly concentrated slaughter houses wanted cheap labor and they depressed jobs from $19 an hour to minimum wage, drove out Iowan's who would not work in that brutal and dangerous environment for so little so little, and with a wink and a nod hired illegal workers.
In that somewhat tense environment many legal Hispanics were anxious and nervous about registering to vote even though they had every right to do so. It was the Commissions duty to help Hispanics become active members of their communities so participating in municipal and county elections and local government activities was something we encouraged. It was an uphill struggle.
Until Monday, Hispanics faced an Arizona law that required law enforcement officers to check the immigration status of people they stop. Every Hispanic in the United States, including those living in battleground states such as Florida, Virginia, Iowa, North Carolina, know about that law. 
They also know that the Obama administration has deported more people, mostly Hispanics than any other previous administration and that neither Obama nor Mitt Romney have very bold positions on illegal immigration. Most Hispanics I've talked to in the past day see no boldness here and very tepid citizenship options.
I can say honestly there is no excitement on this issue for either candidate even though immigration is one of the 2012 issues all Hispanics are following. 
Of course Hispanics have surged in numbers in many crucial states. But I talked with a colleagues who does research and outreach to Hispanics in Iowa and she suggested that the apprehension among Hispanics about voting is extremely high in 2012 given the overall environment. In an environment of intimidation in which we clearly find ourselves, the best strategy for minorities is to lay low. I suspect many Hispanics will do just that in 2012.