NY Advocates Applaud SCOTUS Ruling on Ariz. Immigration Crackdown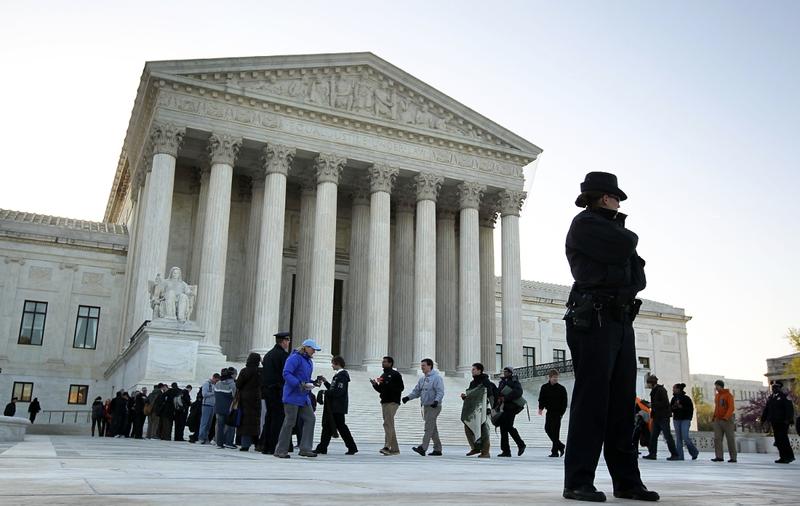 Immigration advocates in New York welcomed the Supreme Court's decision to strike down key provisions of Arizona's crackdown on immigrants — but were concerned that one part of the law requiring police to check the status of someone they suspect is not in the United States legally could go forward.
The Supreme Court shot down three key provisions of the controversial law, but it did not invalidate the so-called "show me your papers" provision.

"As the result of today's Supreme Court, law enforcement in Arizona can now pull someone over, stop someone and demand to see their papers if they suspect them of being here unlawfully," said Udi Ofer, advocacy director at the New York Civil Liberties Union. "And that is just not smart immigration policy, and it is not good law enforcement."

Police officers in Arizona are not allowed to arrest suspected undocumented immigrants without a warrant.

Stephen Yale-Loehr, law professor at Cornell University, said the decision "increases pressure on Congress to enact comprehensive immigration law to prevent a crazy patchwork of conflicting immigration laws around the country."

"I think this decision tells other states that if they want to try to enact a copycat kind of immigration provision, they have to be careful," he said. "That anything relating to criminal sanctions against immigrants is likely to be struck down as unconstitutional and that they can operate on immigration issues only in a narrowly circumscribed area that does not conflict with federal immigration law."

Chung-Wha Hong, executive director of the New York Immigration Coalition, said she was pleased with the Supreme Court's decision on the three provisions, but concerned about the engagement of local police in immigration enforcement

"Once you let local police who are not trained in immigration enforcement start doing that, especially on very precarious grounds, like reasonable suspicion that somebody might be in the United States illegally, that completely opens the door for rampant racial profiling," she said.

President Barack Obama said he was "pleased" with the decision, but "concerned" about the remaining provision.

GOP presidential hopeful Mitt Romney, criticized Obama, saying he "failed to provide any leadership on immigration," and that the ruling "underscores the need for a president who will lead on this critical issue and work in a bipartisan fashion to pursue a national immigration strategy."
UPHELD
A requirement that police, while enforcing other laws, question people's immigration status if officers have reasonable suspicion they're in the country illegally.
STUCK DOWN:
   A requirement that all immigrants obtain or carry immigration registration papers.
   A provision making it a state criminal offense for an illegal immigrant to seek work or hold a job.
   A provision that would allow police to arrest suspected illegal immigrants without warrants.
With the Associated Press
Link to full-page view here