Federal Grant Could Help Region's Cargo Industry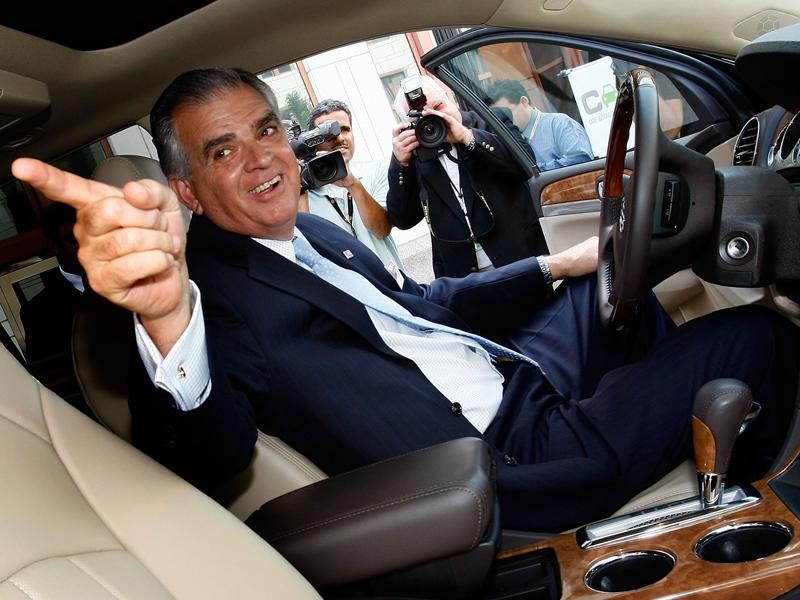 Global Container Terminals USA in Jersey City, N.J., has secured an $11.4 million federal grant to buy two new cranes. Federal officials said the money will reduce truck traffic and diesel emissions in the state, as well as create jobs in the region.
"This will reduce costs and travel time, and all of these improvements will create economic growth in New Jersey and across the river in New York," said Transportation Secretary Ray LaHood, who announced the grant at Global Container Terminal in Jersey City on Friday.  He added that the project will create about 750 jobs.

The new cranes are large enough to span eight railroad tracks.  They'll be able to move cargo directly from ships docked at the terminal onto waiting train cars. Currently, the cargo container boxes must be trucked to a rail yard in Elizabeth, New Jersey.  

The new rail facility adjacent to the terminal is expected to be completed by July 2014.

"Global Container Terminal and the Port Authority will invest about $320 million in the rail facility," said Port Authority of New York and New Jersey Port Commerce Director Rick Larrabee.

Secretary LaHood said the federal grant will also help the region stay competitive as the Panama Canal expands, bringing larger vessels up the Atlantic seaboard by 2014.

Most New York and New Jersey ports are in danger of losing business, because the larger vessels don't fit underneath a bridge they have to sail under to reach most area ports.  The Port Authority is spending $1 billion to lift the Bayonne Bridge that connects New Jersey to Staten Island, so the ships will be able to sail underneath.
But there's a time crunch. The bridge won't be completed until two years after the Panama Canal is widened.

Without the bigger cargo ships, New York and New Jersey's port industry risks losing business to other regional harbors.

"This project will ensure that the Port of New York and New Jersey will continue to do business with these larger vessels," LaHood said.

Global Container Terminal is one of the few ports in the region that ships can sail to without going under the Bayonne Bridge.  But officials said without the new cranes and rail yard, the terminal lacks the capacity to accommodate the additional cargo.