Mermaids, Mermen Ride the NYC Subway
Saturday, June 23, 2012
Coney Island-Stilwell Avenue is the last stop of the D, F and N lines, and one of several beachside stops on the Q.
A pleasure of the festivities is to watch summertime's version of a Halloween-themed perp-walk pour off the trains and make its flesh-flaunting way to the boardwalk. And before that, as the trains ply the rails toward la playa, straphangers see some of the year's most arresting scenes in public transport.
The New York Transportation Authority knows it and has decided to show it off with a fabulous Flickr page. It's here.
Send in your pictures from the Mermaid Parade to pics@wnyc.org. We'll add them to our slideshow.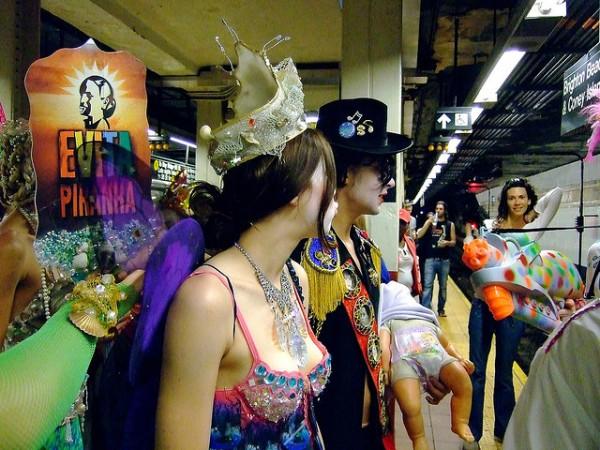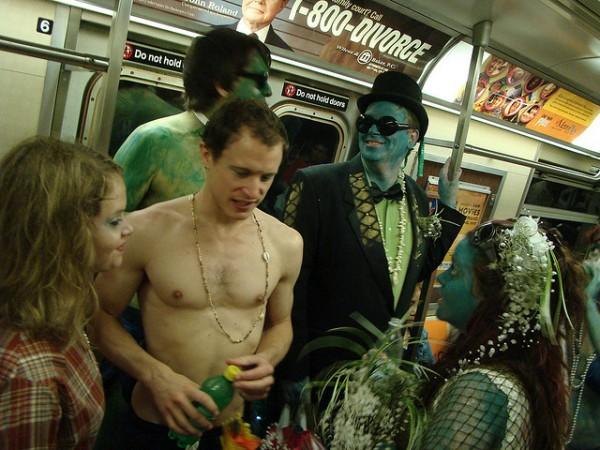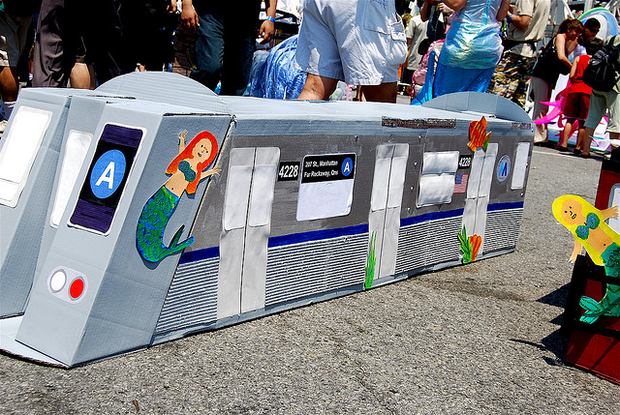 More in: