Some Public Housing Tenants Say Possible Rent Hike Is 'Class Warfare'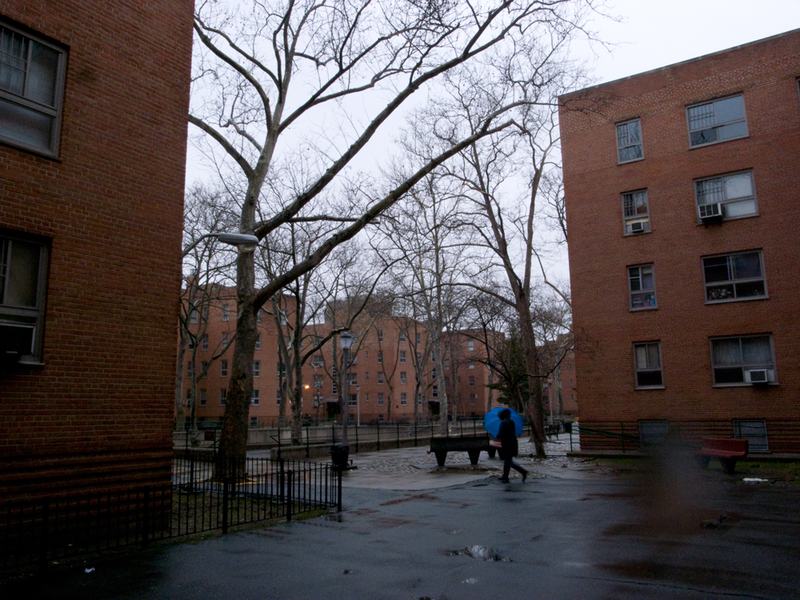 The New York City Housing Authority is moving forward with plans to raise rents. NYCHA said the change is meant to generate revenue, create rent equity and encourage those who are financially stable to move out and purchase apartments in the private market.
"If they have financial stability then yes it is encouraging them to be in the housing market that was meant for them," NYCHA spokeswoman Sheila Stainback said.
Those affected pay less than the standard 30 percent of their income for rent mainly because of a rent cap that has existed since the late 1990's. Capping rent was seen as a way to encourage people to work since rents would stop rising at a certain point — even when income increased.
The housing authority, however, is facing a $50 million budget deficit and David Jones of the Community Service Society said it no longer makes sense to keep cap levels low. 
"So unlike my normal sort of knee jerk position, this is a rent increase that we think is justifiable," said Jones, whose group advocates on behalf of low income New Yorkers. "We see most families in New York paying 50 percent plus of their income, coming up to 30 percent is a reasonable amount."
NYCHA plans to phase in the increases over five years starting in 2013. In the first year, the average increases will range from $23 on the low end to $210 on the high end. How high rents go will depend on a family's size and income level. It believes it can raise an extra $100 million through the rent increase over a five year period starting in 2013.
The housing authority is not ending rent caps but instead making them higher. For instance, the maximum rent on a one-bedroom apartment will go from $802 to $1,024. Even with these changes about 19,000 households out of the 47,000 affected will continue to pay under 30 percent of their income on rent.
The community group Good Ole Lower East Side (GOLES) recently held a tenant meeting to inform residents about rent increases and other changes. Those who attended had mixed reactions. 
"It's class warfare," said one high-earning tenant who refused to give her name but who felt the policy failed to take into account other expenses. "I'm putting my kids through college. I have medical expenses. I don't splurge."
But Carmen Negron of Baruch Houses said she has been paying 30 percent of her income on rent each month and everyone else should be required to do the same.
"If you don't agree with this then maybe you're blessed and its better off if you get your own home or live some place else so somebody else can come and occupy that apartment," Negron countered.
Denise Perez was worried that the increases would drive out the higher paying tenants. 
"We want mixed income," Perez said. "If they're going to pay double the rent we're paying they should be able to live in something …that's worthy of their money."
Given what rents are in the private market, Jones of the Community Service Society said he doubted the policy would result in many families leaving NYCHA. Plus, he said getting a public housing apartment doesn't come easily.
"People struggled mightily some of them waiting nine, ten years on the waiting list to get in," Jones said.
NYCHA plans to begin rent increases in January as part of its annual plan which will be discussed at a public hearing, July 25.