At Freshkills Park, Goats Take a Bite Out of an Invasive Species
New York City's Parks Department is hoping an invasive marsh grass on Staten Island is no match for the insatiable appetites of 20 Anglo-Nubians.
Those are goats, just to be clear.
The four-legged lawnmowers were deployed last week along the shore of wetlands in what will be Freshkills Park, where non-native marsh grasses called phragmites have forced out native grasses like spartina, hurting the local ecosystem.
Park administrator Eloise Hirsh said the goats fit in with the eco-friendly mission of the park, which is being built atop a former landfill.
"Everything that we build on the site is going to express sustainability," she said. "We're going to have composting toilets and wind-powered comfort stations and geothermal heated buildings."
 Van Goat, Mozart, Beethoven and the rest of the goat gang will gnaw away at the phragmites for six weeks in a pilot program to see if they can dislodge the persistent invasive species.
Their owner, who has rented them to them to the city, told WNYC that shouldn't be a problem.
"They're going to eat everything that's green in those two and half acres in the next 6 weeks or so," said Larry Cihanek of Rhinebeck, New York. "Goats eat about 20 to 25 percent of their body weight a day in vegetation."
Cihanek said his animals eat everything from grass to vines to plants with thorns. He should know, it's not the first time he's rented out his goats for similar projects before. They've helped keep the vegetation down at Ft. Wadsworth, also in Staten Island, and Vanderbilt Mansion in Hyde Park, N.Y.
The parks department hopes the goats will eliminate as many of the phragmites as possible so they can begin to reseed the area with native grasses.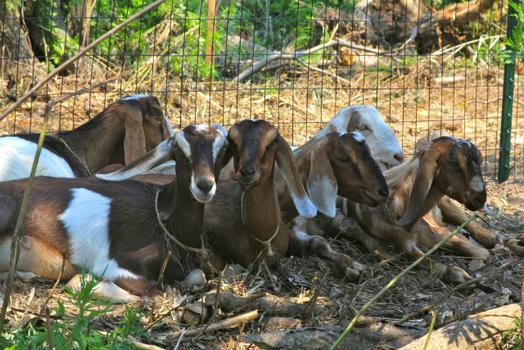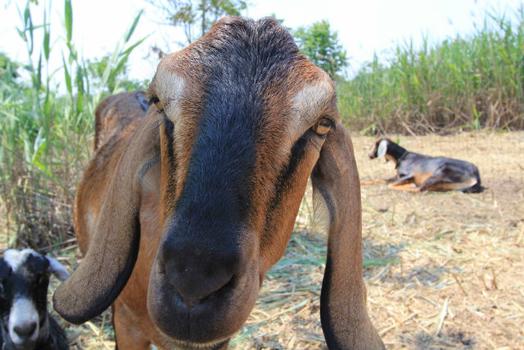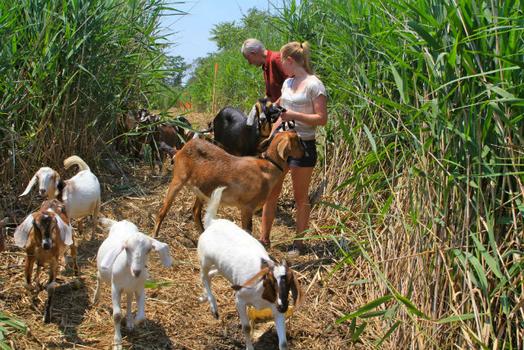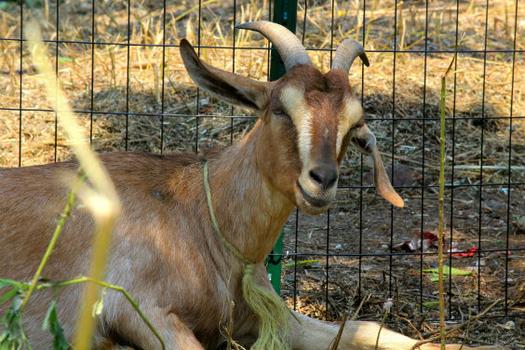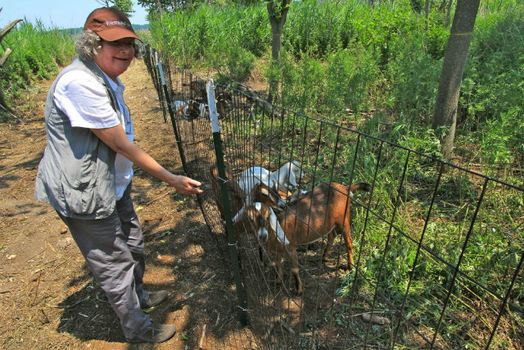 of