US Seizes Dinosaur Skeleton in NY Friday
The U.S. government has seized a dinosaur skeleton in New York City that officials say was unjustly taken from the Gobi Desert in Mongolia.
The head paleontologist with the American Museum of Natural History, Mark Norell, earlier notified authorities about the Tyrannosaurus bataar skeleton when he saw it listed in an auction catalog. Remains of the species have only been found in Mongolia, which prohibits exports of fossils.
The Florida man, Eric Prokopi, who put the bones up for auction has said he is a "commercial paleontologist" and legitimately obtained the specimen.
An anonymous bidder bought the skeleton for more than $1 million, but the sale has been halted pending the outcome of the dispute.
The Tyrannosaurus bataar, according to the Manhattan US Attorney's office, was a dinosaur from the late Cretaceous period, approximately 70 million years ago. It was first discovered in 1946 during a Soviet-Mongolian expedition to the Gobi Desert.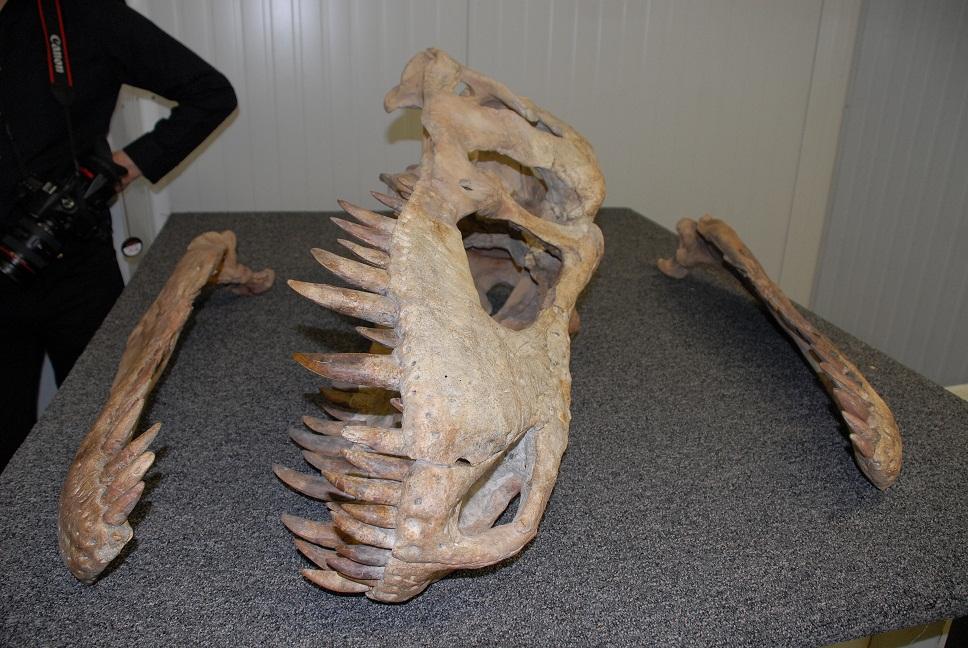 The crates holding the fossil have been held at a storage facility in Queens. US officials say they intend to return it to Mongolia.
"The skeletal remains of this dinosaur are of tremendous cultural and historic significance to the people of Mongolia, and provide a connection to the country's prehistoric past," said Manhattan US Attorney Preet Bharara. "When the skeleton was allegedly looted, a piece of the country's natural history was stolen with it, and we look forward to returning it to its rightful place."
(Photo: Some of the bones seized by the goverment./Courtesy of the U.S. Immigration and Customs Enforcement's Homeland Security Investigations)