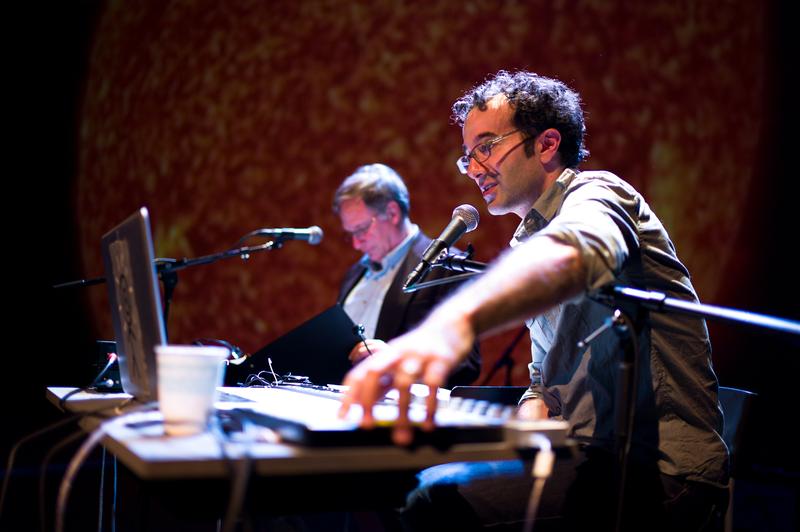 This week, WNYC's Radiolab comes home to New York under the cover of darkness, but that doesn't mean it won't be seen.   
Charting the evolutionary path of the human eye, looking at the world through the eyes of two blind men and going to the deepest darkest corners of space, hosts Jad Abumrad and Robert Krulwich dive into darkness to discover new light.   This is Radiolab Live's IN THE DARK and in the midst of a national tour it will be staged in Brooklyn for the first time.  Both live performances at BAM (June 26th and 27th) are sold out.  
At face value, this show about darkness is an example of compelling public radio content.  But, it also serves as a somewhat poetic manifestation of public media's purpose – to shed new light on topics and to open our eyes to the world around us.   
While traveling through China last month, I was reminded what a wonderful gift independent public media is and I was also struck by another poignant example of how darkness can lead to great light.   I happened to be in China as the blind civil rights activist Chen Guangcheng was preparing to leave the country for the U.S.   Chen Guangcheng's story inspires me, but in China the media is so closely controlled that it can't be openly told there. 
Being blind in any country is not easy.  But in China, blindness often seals you to a fate of little education and few opportunities.  In a May 9th report by NPR's Louisa Lim where she spoke about the central role being blind plays in Chen Guangcheng's activism, she illustrated the challenges for the blind with numbers from a Xinhua news agency story.  (In China, there are 16 million blind and visually impaired people.  To assist them, there are a mere 28 trained guide dogs.)  Despite these challenges, Chen Guangcheng educated himself and he saw things that others refused to see.  He made it his mission to elevate issues of women's rights and welfare of the poor.  His willingness to see these injustices inspired others to see them too.  While many believe his relevance to the social discourse in China will diminish with physical distance, I have a different view.  I think once minds are opened up to new ideas and the issues are exposed, the light cannot be turned off.   We cannot unlearn.  We cannot go back into darkness.
Public media uses storytelling to explore issues and to turn on lights.  Sometimes our stories are about human rights like Chen Guangcheng's. Sometimes they are about science and the human experience (like with Radiolab Live's IN THE DARK).  We always aspire to shed important new light on our subject matter.  We strive to go from dark to light.   
Click here to discover Radiolab or download the new Radiolab app for iPhone and Android! 
Through a series of essays, Laura Walker, President and CEO of New York Public Radio, explores the role of media, stories that make you think and content that just deserves a shout out.