Opinion: John Edwards' New Daughter Struggling Through Rielle Hunter Memoir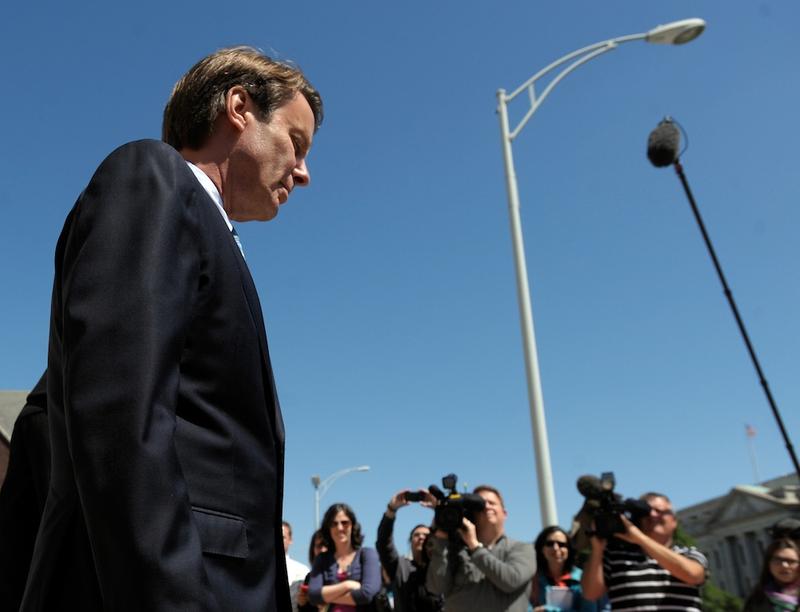 Billed as an effort "to explain her relationship with [John] Edwards to her daughter," Rielle Hunter's new book What Really Happened is proving an unexpected challenge for its own demographic.     
"This is a tough read for her," Hunter said, watching her daughter Frances Quinn draw Alex the Lion from Madagascar in yellow crayon on the title page, "in part because she's learning a lot of stuff that she never knew about John and I, and in part because she's illiterate." 
The National Enquirer blew the lid off of Hunter's affair with Edwards during his '07 campaign for the Democratic presidential nomination. Hunter has since delivered the couple's daughter, seen Edwards lose his wife Elizabeth to cancer and watched him tried in federal court on charges that he misappropriated more than $800,000 in campaign contributions from two backers to cover up their affair. According to ABC News, set to air an exclusive interview with Hunter on Friday's 20/20, the negative press that both she and Edwards had to endure inspired her to write "one entirely truthful account" of the whole mess for Frances Quinn, unaware, however, that print is the one medium her four-year-old daughter can't decipher.  
"We're up to the letter B," said "Miss Allison" Corner, Frances' preschool teacher, pointing to a chart of the alphabet above the market board on her classroom wall. "So she'll be able to get words like 'A' right off the bat. 'Subpoena' could be a problem."    
Pulling Winnie the Pooh from the bookshelf and showing me some of the illustrations, teacher's aid Monica Sanders added that a visual medium might have been more appropriate. "At least in a picture book she could see what's happening. This one just kind of sits there taunting her."
Among the revelations inside are that Hunter considered Elizabeth Edwards a "witch on wheels," that John had long-term affairs with at least two other women, and that John was "mentally off" when he denied on national television that Frances Quinn is his daughter.
Hunter's critics have seized on the inclusion of sizzling details like that as proof that Hunter is using her daughter as an excuse to exploit her relationship with Edwards for profit. 
Michael McElwith, the executive vice president at BenBella Books tasked with marketing Hunter's memoir, is surprised at that accusation. "The idea that this book has been written for someone other than Rielle's daughter is preposterous," he said, flipping through the 250-page opus. "This is a children's book except for the content."
"This is not about profiteering," Hunter said, maintaining that print is the best medium through which to tell her daughter about the affair that put them both in the national spotlight. "I'm not the most articulate person. But if other people remind her of the details enough, she'll eventually get it."