To Latino Leaders, Obama Blasts GOP for Blocking Immigration Reform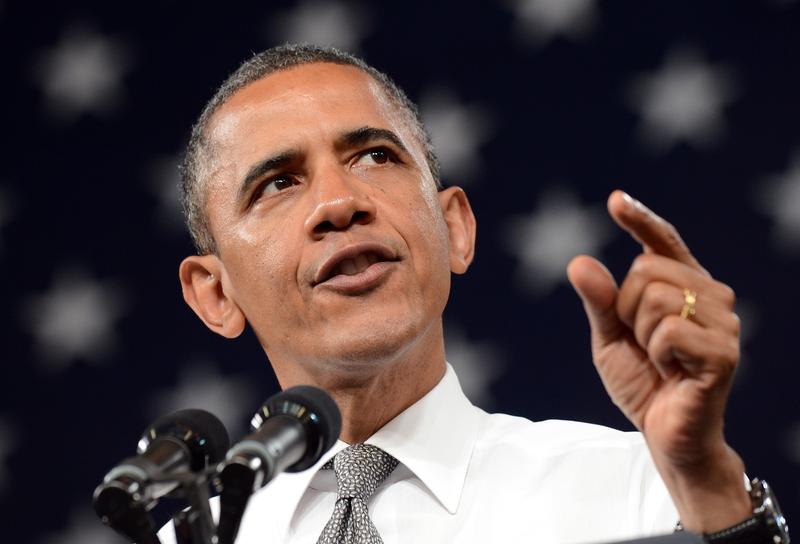 Recalcitrant Republicans, not his administration, are to blame for the limited movement on immigration reform during his presidency, President Barack Obama argued in a fiery speech to Latino political leaders on Friday.  
"This makes no sense. It's not good for America, and as long as I am president of the United States, I will not give up the fight to change it," he said in a speech at the annual meeting of the National Association of Latino Elected and Appointed Officials in Orlando. "In the face of a Congress that refuses to do anything on immigration, I've said I'll take action wherever I can."
Obama chastised Republicans for letting "a small faction of their own party" drive them away from policies that previously had bipartisan support. "It's created the same kind of stalemate on immigration that we're seeing on a whole range of other economic issues," he said. "It's given rise to a patchwork of state laws that create more problems than they solve and are often doing more harm than good."
The first half of the president's speech focused on the economy, but his most sustained applause came when he mentioned his executive order last week to defer deportation of illegal immigrants under the age of 31 who meet certain conditions.
He acted, the president said, after Congress failed to pass the Dream Act, a bill that would create a pathway to citizenship for some illegal immigrants brought to the country as children. The legislation was once championed by lawmakers on both parties. Eight Republican senators co-sponsored the bill during the Bush administration; no Republicans co-sponsored it this year.  
"The bill hadn't changed, the need hadn't changed," President Obama charged. "The only thing that had changed was politics." 
Republican presidential candidate Mitt Romney addressed the same group on Thursday. Obama did not mention him by name, instead referring to him as "your featured speaker," and at another point, to "the Republicans in Congress and the man at the top of their ticket."
"Your speaker from yesterday has a different view. In his speech he said that when he makes a promise to you, he'll keep it," Obama said. "Well, he has promised to veto the Dream Act, and we should take him at his word."
"I'm just saying," he added for effect.
President Obama told the group he has championed immigration reform for three years, but the issue has not been a top legislative priority. For example, he did not mention the word "immigration" in either his first or second State of the Union addresses to Congress, when Democrats controlled both houses.
Florida Sen. Marco Rubio (R-FL), a potential Romney running mate, suggested that the administration could have pressed harder for a bipartisan compromise. He addressed the group just before the president took the stage, and argued that both Republicans and Democrats have let cynical politics trump the pursuit of solutions.
 "As long as this issue of immigration is a political ping pong that each side uses to win elections and influence votes, I'm telling you, it won't get solved," Rubio said.