Summer Sun Salutations in Times Square
Some yoga enthusiasts took advantage of the heat. About 14,000 people practiced yoga on concrete hot enough to melt some people's yoga mats to celebrate the summer solstice in Times Square.
Linda Billing, 52, said she has been practicing bikram yoga, which is done in heated rooms, for three years. The café owner from Brooklyn said doing yoga in the sun is a whole other experience.
"It's in the heat but it's not with sun bearing down on you," Billings explained. "It was distracting at first and so was all the noise and stuff but after a while I forgot all about it."
Miriam Swineheart, 23, said she doesn't usually do bikram yoga but practicing yoga in the chaos of Times Square with hundreds of people was worth it.
"It makes it a little harder to hold more strenuous poses," she said. "It makes your mat a little bit slippery from the sweat, but it's all good."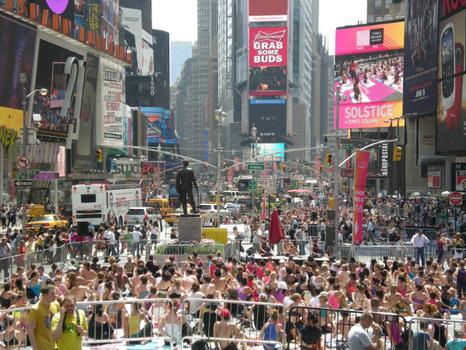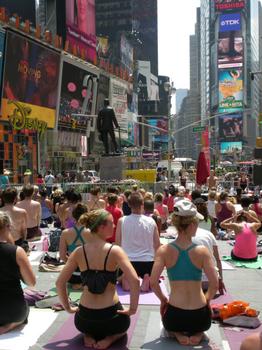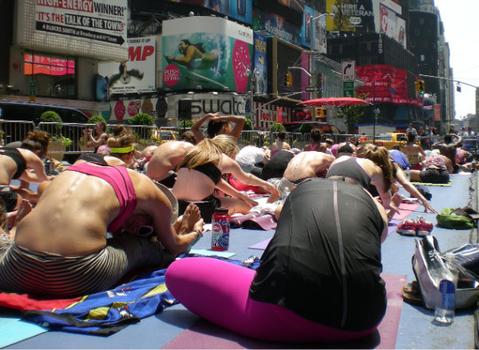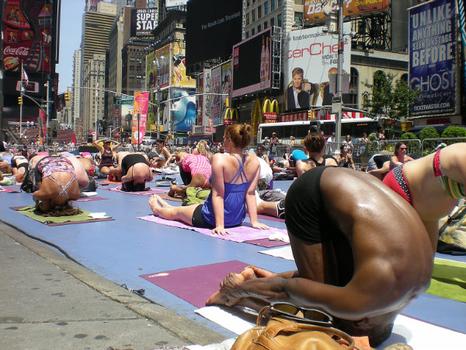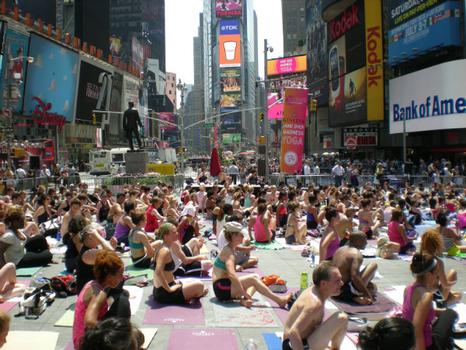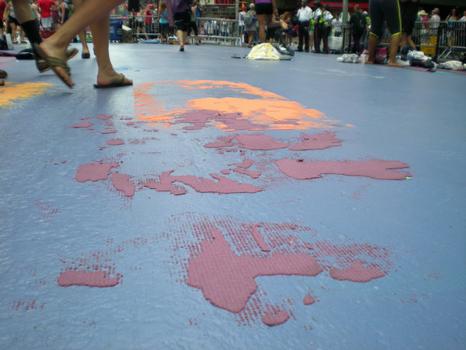 of