The Takeaway
The Invisible War: Fighting the Rape Crisis in the U.S. Military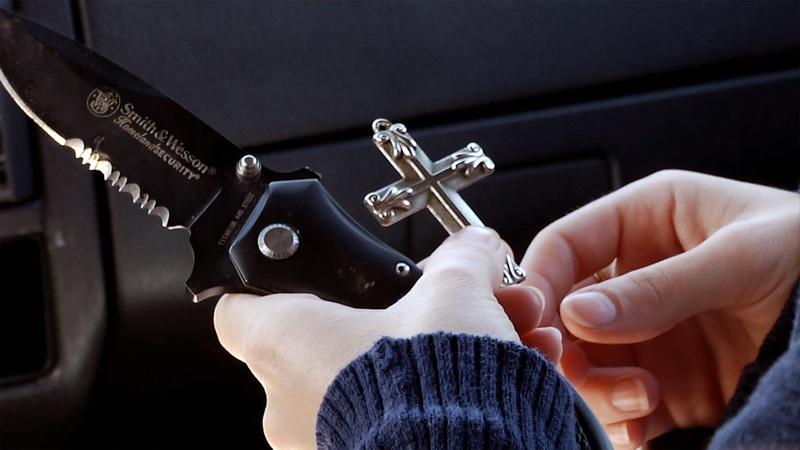 A female soldier in combat zones today is more likely to be raped by a fellow soldier than killed by enemy fire. It's estimated that over half a million service men and women since World War II have been sexually assaulted.
In the civilian world, these crimes are reported about half the time. But in the military, less than 14 percent of assaults are reported. And when they are, they're rarely punished. Of the estimated 19,000 sexual assaults that occurred in the military in 2010, less than one tenth of one percent resulted in criminal convictions.
In his new award-winning documentary "The Invisible War," filmmaker and director Kirby Dick probes the epidemic of rape in the U.S. military. Trina McDonald, who was profiled in the film after being repeatedly raped at her naval base in Alaska, explains why this crisis of sexual assault is so often ignored and details the lasting effect that it has on its victims.
"My assailants attempted to take my life. My life afterwards is filled with fear, anxiety, depression," McDonald says. Because her assailants were members of the military police, the very people who respond to crimes within the military, she could not report what happened. 
"These are people who love their country, wanted to serve, wanted a career in the military, went in, and then were assaulted," Dick says. "They would report, and then the military would turn on them." Victims were told not to report, and those who did were turned on by their superiors. Dick recalls an incident in which three victims who were assaulted by a married assailant were later charged with adultery. The filmmaker calls the issue a "systemic problem", but maintains that the sexual assaults, like those that occur outside the military, are committed by a small percentage of serial offenders. 
"Most men in the military are horrified by this," Dick says. However, the lack will on the military's part to go after that small percentage is what "The Invisible War" highlights. 
Participating in the documentary gave McDonald a much-needed way to make her story known. "It was killing me," she says. "I had no voice, no avenues of being able to speak about what was going on with me. This film gave me the opportunity to come forward and share with other people how it's affected my life." 
"The Invisible War" helped prompt a swift change in policy after Secretary of Defense Leon Panetta watched it in April. Dick sees his film not as an indictment against the military, but as an opportunity for a fundamental change in policy and for the problem to be examined outside of the chain of command. "We expected a great deal of blowback from the military, but it's reacted very, very positively to the film." 
Panetta and his predecessors, Donald Rumsfeld and Robert Gates, are facing a lawsuit brought by eight women who allege that they were sexually assaulted and were given no way to report the incidents. "Each plaintiff suffered directly from defendants' unlawful conduct," the suit states, "which created and maintained a hostile environment for service members reporting rape, sexual assault, and sexual harassment."