Graphic: How Romney Out-Raised Obama Despite Gay Marriage Bump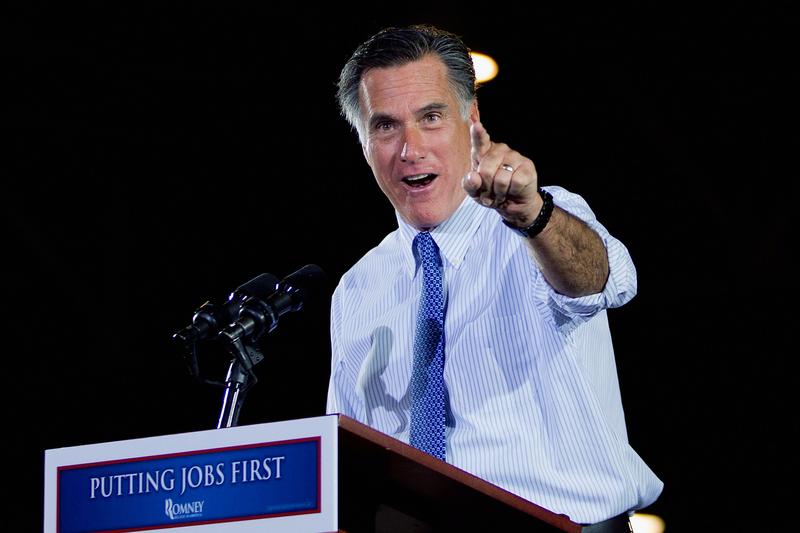 After President Barack Obama announced his personal support for gay marriage on May 9, his supporters predicted an unprecedented outpouring of donations to his reelection campaign. They were right: newly released disclosure forms for May show that Obama's first fundraising surge of the month came on the exact same day as the announcement.
President Obama raised $1.8 million on May 9, the day he took to afternoon airwaves to announce his personal support for gay marriage. That's more than sixteen times what he brought in previous Wednesday. The day after his announcement, the campaign raised $1.6 million. The biggest fundraising day of the month, though, was May 31, when he raised $2.3 million.
The Romney campaign's big fundraising spikes appear unrelated to the gay marriage announcement, coming before and more than a week after Obama's announcement. Romney brought in his biggest haul on May 21, when Obama campaign released a web video criticizing Romney's record at Bain and Newark Mayor and Obama surrogate Cory Booker dominated headlines for calling the Bain attacks "nauseating." Romney actually raised more in that single day than Obama did on his gay marriage announcement day. Another spike came on May 7, when Romney spent the day attacking Obama's jobs record at an Ohio town hall before an evening fundraiser in Indianapolis
We found out earlier this month that Mitt Romney and the Republican Party outraised President Barack Obama and Democrats in May. However, in terms of the campaigns themselves, and excluding all affiliated fundraising committees it appears Obama raised more money than Romney in May—$39 million to $23 million. The new campaign disclosures out this month also give us more details into the fundraising momentum for each.
The Obama campaign spent $44.6 million in May, finishing the month with $109 million cash on hand. By comparison, the Romney campaign spent just $15.6 million, and finished May with $17 million in cash. 
May was Mitt Romney's first full month as the lone Republican still campaigning for the nomination.
The disclosures also detail the very different ways the two campaigns are amassing these fundraising totals. As we reported a few weeks ago, Obama raised a much bigger share of his May totals from small donors. Romney made up the difference with more contributors giving big money, or as we put it then, by raising about "twice as much money from twice as many deep pockets."