Abortion in 1966: Three Men Weigh in On Women's Rights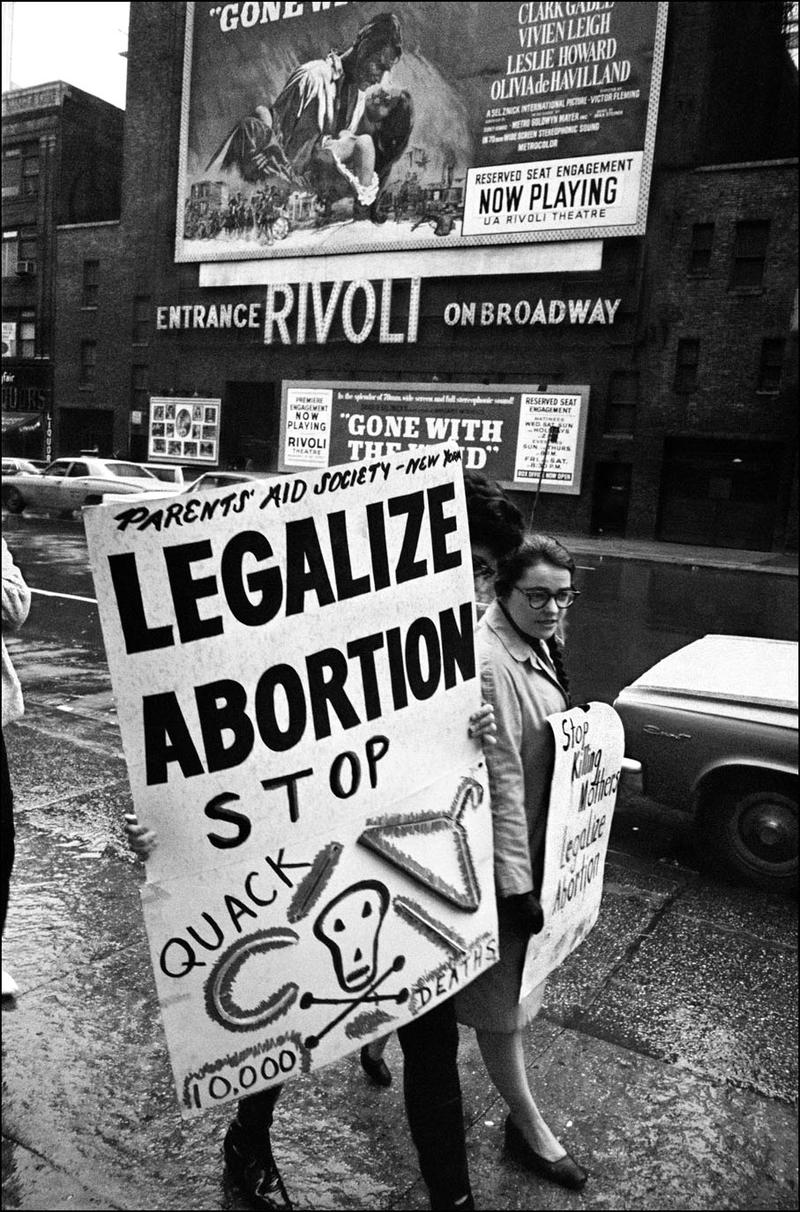 In this broadcast of Maincurrents, three panelists -- all men -- examine recent legislation to "liberalize" existing abortion restrictions, leading to a wide-ranging discussion of the practice, both in the United States and abroad, as well as the historical basis for restrictions.
The three panelists were Alfred Julien, a trial lawyer conversant with the abortion law and how the proposed bill (introduced by State Senator Percy Sutton) would change access to abortions; Dr. Robert Hall, an obstetrician; and Lawrence Lader, a journalist who would  become well known as a crusader for women's reproductive rights. There were no abortion opponents present. Indeed, the only opposition mentioned was the Roman Catholic Church, and even that institution, one of the participants assures, is "approaching a state of fluidity greater than what we've seen in previous years." This sober, for the most part reasoned, conversation is striking in its contrast to the fanatic rhetoric to come.
Currently, Hall explains, a legal abortion can only be performed to preserve the life, but not the health, of the mother. This crucial distinction, he argues, "prevents us from practicing good medicine." Julien, the lawyer, calls the present law "harsh and restrictive." Lader, instead of focusing narrowly on the legal or medical aspects of the debate, sees abortion as a civil rights issue. He quotes Margaret Sanger, who said, "No woman can call herself free who does not own and control her own body."
The proposed changes would establish a committee of five doctors to review any application for an abortion. (The application itself would need to come from two doctors.) Even this, Lader argues, is absurdly restrictive when compared to Japan, Russia, or Eastern Europe, where abortions are available on demand. In the United States, legal abortions numbered between 8,000  and 10,000, while illegal abortions were estimated at over 1  million a year. This law, while a symbolic first step, would  still only benefit upper-middle-class and rich women who could afford to go through the process. Julien is less comfortable with unlimited access. He makes the rather unpalatable argument that abortions would reduce the number of starving children in the world, "not just in India but in our own Harlem," where children would otherwise become "…the flotsam and jetsam of society." For  Hall, this law would legalize what doctors are already doing anyway. The current "gimmick" is to claim the woman is suicidal and thus save her life by providing an abortion. He feels public opinion has outstripped the current law. Lader gives a brief history of abortion, pointing out that it was freely practiced in the ancient world and considered to be, at worst, a mild sin by the Roman Catholic Church up until the mid-1800s. When asked if there were any other opposition to abortion, the guests seemed to give a collective shrug. "Just some fundamentalists and Orthodox rabbis." The argument that an "unborn child" may have constitutional rights is met with frank incredulity. When asked to sum up what restrictions they would each like to see,  Hall says it should be up to the woman; lawyer Julien emphasizes that the health of the woman and the child should be considered; and Lader, the most radical, pushes for no restrictions at all, calling abortion a right as basic as the right to vote.
The fate of abortion in New York State reached a dramatic climax in 1970. The Republican leadership in the senate allowed a  bill with almost no restrictions at all to be voted on, confident that it would be defeated. The Roman Catholic Church, focusing all its efforts on a bill affecting funding for parochial schools, did not seriously lobby against it. The vote turned out to be much closer than expected. As The New York Times reported:
Midway through an agonizing roll call, Assemblyman George M. Michaels, a Democrat from a heavily Catholic, central New York district, quietly voted no. The count ended at 74 to 74. One Assembly member was absent. Speaker Perry B. Duryea Jr., a Montauk Republican, did not vote, in keeping with the tradition that the speaker votes only if it affects the outcome. Before the clerk could bring the vote to a close, Mr. Michaels stood and asked to be recognized. At first he rambled, his voice thick and trembling, and it was unclear where he was headed. But heads turned when he said his constituents would ''condemn me for what I am about to do.'' ''One of my sons just called me a whore for the vote I cast against this,'' Mr. Michaels said. Another son had told him, ''Dad, for God's sake, don't let your vote be the vote that defeats this bill.'' ''I fully appreciate that this is the termination of my political career,'' he said. ''But Mr. Speaker, I must have some peace in my family. And I therefore request you, Mr. Speaker, to change my negative vote to an affirmative vote.'' He crumpled into his seat and buried his face in his hands as bedlam swallowed the chamber.

 
An effort to repeal the law was subsequently vetoed by the governor, Nelson A. Rockefeller. In 1973, the U.S. Supreme Court's Roe v. Wade decision (which cited the panelist Lawrence Lader's book Abortion seven times) made abortion legal throughout the United States.
Audio courtesy of the NYC Municipal Archives WNYC Collection.