Ex-Rutgers Student Expected to Leave Jail Next Week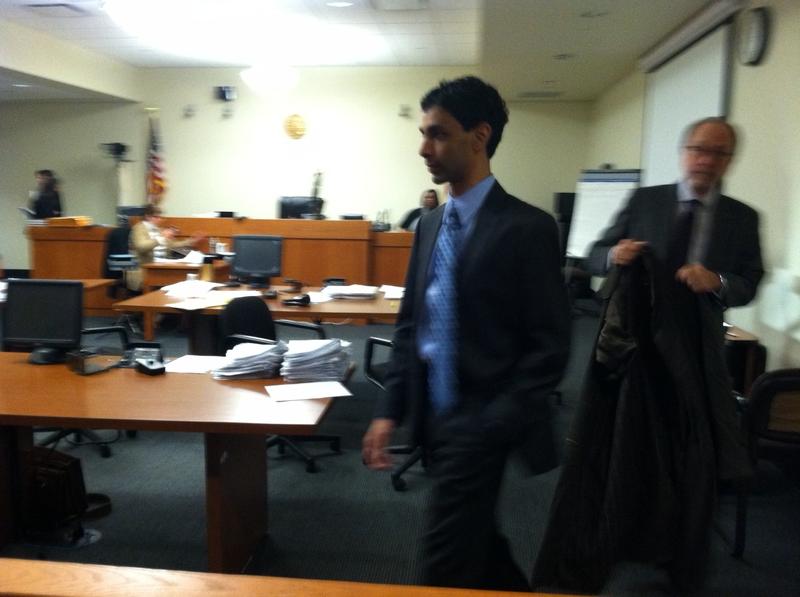 A New Jersey jail warden says the former Rutgers student convicted of using a webcam to spy on his roommate will likely be released from prison Tuesday after serving 20 days of a 30-day sentence.
Dharun Ravi, 20, reported to Middlesex County Jail after being convicted of using a webcam to spy on his gay roommate, Tyler Clementi.
Warden Edmond Cicchi tells The Associated Press that Ravi's in line to be released Tuesday, 20 days after he reported. Like other inmates with that length sentence, he began with five days of credits for good behavior and five for working.
The warden says Ravi has not lost any of those credits.
Ravi waived his right to remain free while the appeal of his sentence is ongoing and waived his right not to be punished twice for the same crime. Prosecutors seek a five-year sentence for Ravi.
As WNYC reported in May, the judge defended his 30-day sentence.
Judge Glenn Berman defended his 30-day sentence on Wednesday, saying a longer term would have been an injustice. "I can't find it in me to remand him to state prison that houses those found guilty of murder and robbery and rape. I don't believe that fits this case. I believe he has to be punished and he will be," the judge said.

Berman said he wanted to explain further the sentence he handed down largely because it's being appealed by prosecutors, who say it's too lenient, and he wanted to provide appellate judges for a clear rationale for his decision.
Ravi's sentence also included 300 hours of community service and more than $11,000 in court assessments - $10,000 of it to support groups that assist victims of bias crimes. Ravi's attorney said in May that Ravi would begin the other parts of the sentence upon his release.
Clementi, committed suicide days after Ravi saw him on the webcam kissing another man.