Bumbling Guests at the Waldorf-Astoria Sweeten the Menu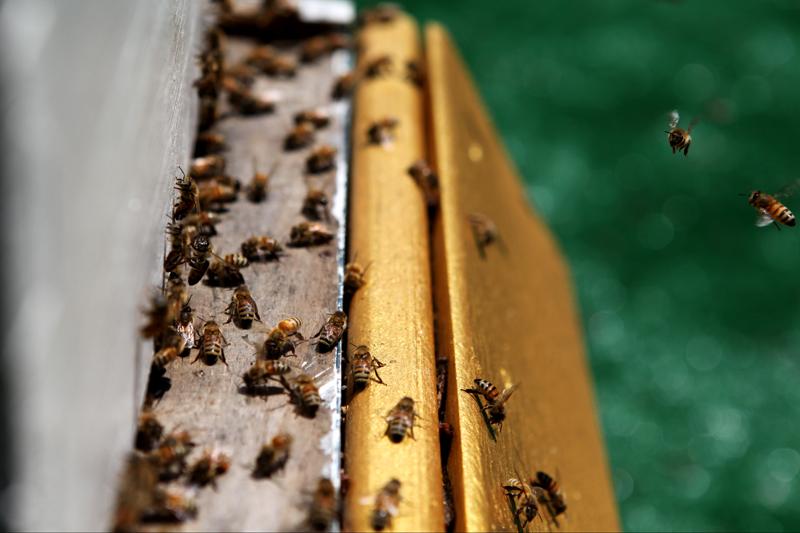 As city restaurants search for ever more locally sourced foods, the Waldorf-Astoria has enlisted some very buzzy workers for the task.
On the 20th floor of the hotel, 50-70,000 European honey bees check in and out of six hives. Each of the copper-roofed structures has its own name, and its own queen. There's: I (bee) NY, Empire Hive of Mind, the Royal Hive (painted the same baby blue as the Royal suite), Waldorf Hive of Fame (with the names of celebrity guests painted on the side), Presidential Sweet and one hive that remains to be named.
The hives were installed in April and are expected to produce 400-500 pounds of honey. The Waldorf uses about 1,000 pounds of honey a year, according to Meg Towner, the social media manager at the hotel.
Urban beekeeping has exploded since 2010 when the city legalized rooftop hives.
The InterContinental New York Times Square hotel and the Ace Hotel both have rooftop hives.
There are 160 registered hives in the city, said Andrew Cote, the president of the New York City Beekeepers Association. But Cote says there may be as many as 400, since many bumbling bee keepers fail to notify the Department of Health, which is legally required 30 days after establishing a hive.
Cote is a full time beekeeper, tends the Waldorf-Astoria hives and lobbied the city to legalize bee keeping. He's noticed that certain neighborhoods have too many hives now. He pinpointed areas like the East Village, Williamsburg, Greenpoint and Park Slope as neighborhoods that have more bees than flowers for pollination.
"Essentially, the foraging ground in some areas is being divided so much as to render the foraging grounds for the bees inadequate. Inadequate for excess honey and for their own sustainment," he said.
He compares it to splitting one cookie between two kids, and a classroom full of kids. "Now more kids are eating this cookie. And that's not good."
Cote visits the bees at the Waldorf once a week to check for disease and to makes sure the queen is healthy and laying eggs in a good pattern. He said when bees don't have proper ventilation or are diseased they'll swarm, meaning they'll leave the hive and not return. When they swarm, they're not dangerous, but they may perch in inconvenient locations, like stop signs, sideview mirrors, traffic lights and mail boxes until they find a proper home.
The Waldorf-Astoria bees are expected to pollinate flowers in Central Park, Bryant Park and along Fifth Avenue. Executive chef David Garcelon is looking forward to sweetening his ice cream with honey, and has been working on a wild mushroom chowder and honey poppyseed salad dressing, as well as sweetening the famed Waldorf Salad with fresh honey.
"It's like any ingredient, it's always important to know where your ingredients are coming from," Garcelon said. "We know exactly where this is coming from and it's a unique story we can tell our guests."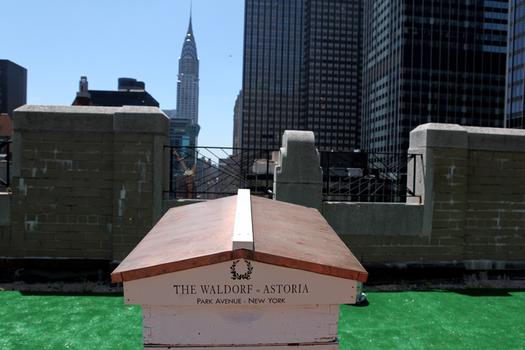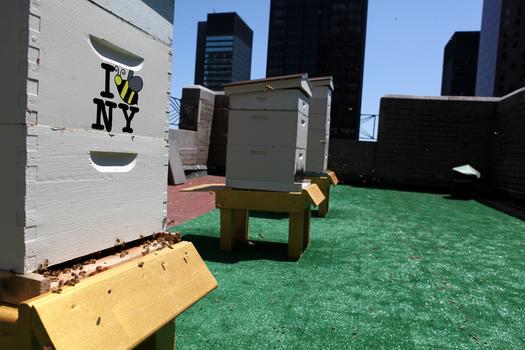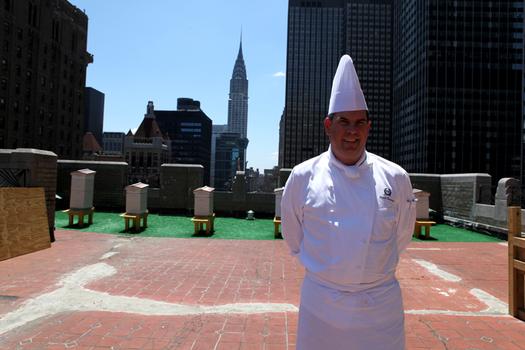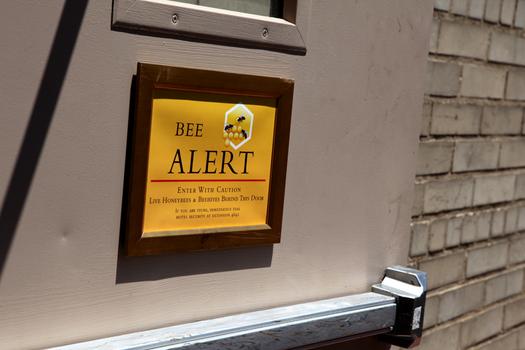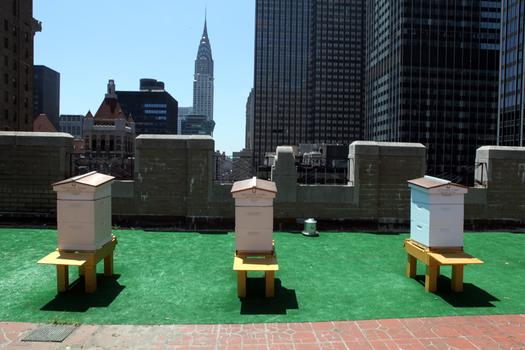 of