As Reforms Take Hold, Teachers Reapply or Leave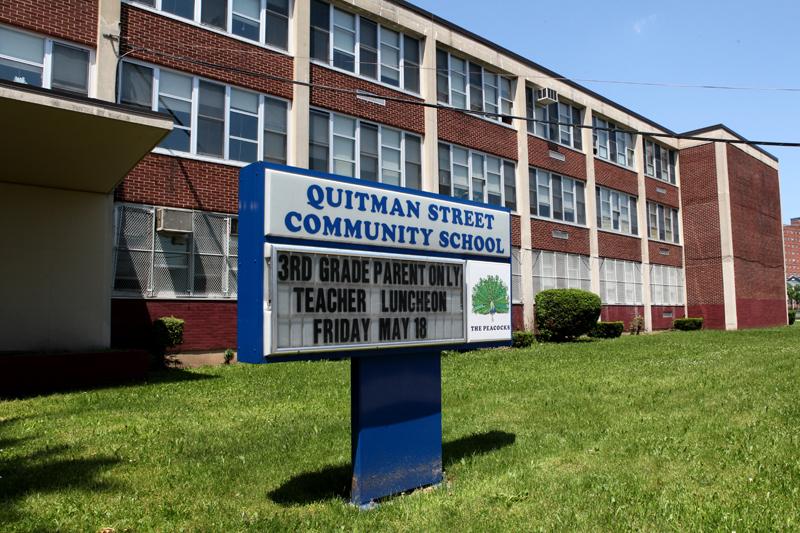 Teachers at eight schools slated for intensive reform in Newark began learning on Friday whether they'd be keeping their positions at their current schools.
Teachers and principals at the so-called renewal schools are required to reapply for their jobs,
Many of the teachers chose not to re-apply for their jobs, according to Erskine Glover, principal of Quitman Street Community School. It's one of eight "renewal" schools in Newark that has been targeted for reform by new superintendent Cami Anderson.
Quitman is also one of 75 schools designated as a priority by the Christie administration because the majority of its students do not pass state tests.
Principal Glover has re-interviewed for his job three times in two years. Now he has hired 20 teachers, a mixture of existing Quitman teachers and new ones, he said.
The teachers who are leaving chose not to reapply, Glover said.
"I probably have lost about 10 teachers to other locations, and that was primarily them searching and finding something that was a good fit for them," Glover said.
But the president of the Newark Teachers Union has a different interpretation.
"A lot of teachers were not interested in reapplying for a job they already had," said Joseph Del Grosso, president of the union.  Also, the plan for what exactly is in store for renewal schools has not been announced, Del Grosso said, so teachers are wary of what is being asked of them.
Tenured teachers who are not rehired will be put into an unassigned pool and remain employed until they're placed in a classroom.
This report is part of a collaborative reporting project of New Jersey Public Radio, Hechinger Report and New Jersey Spotlight to follow Quitman Street Community School over the next year and chart the progress of reform efforts there.