Micropolis: For Women of Faith, the Quest for a Good Halal (or Kosher) Workout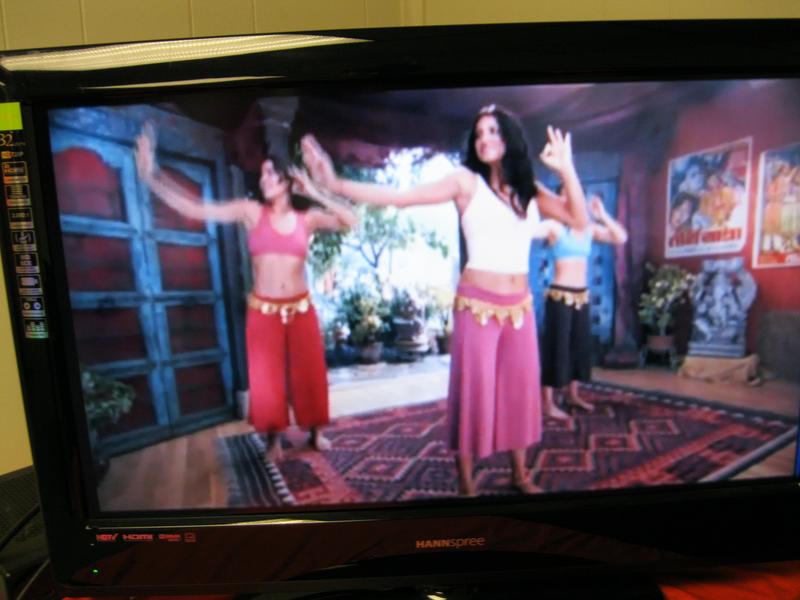 Sadia Kalam, a 26-year-old project manager at a midtown nonprofit, searched for months for an all-women's yoga class in Manhattan. No men, she said, could be present.
Finally, she settled on one in New Jersey, nearly 40 miles from her home — where the windows would be covered and the Muslim participants felt free to remove their hijabs.
"In my search for a dance or yoga class in New York City, I always had to ask if there were men in the class, if there were private women's only classes, [or] if there were male instructors on premise," she said.
Modesty is central to many women of faith like Kalam — and Muslims and Orthodox Jews, in particular — and a number of them have struggled to balance religious ideals with physical fitness.
Many women say modesty is a way to prevent unwanted attention from men. Some critics say it is a way for men to oppress women.
Linda Sarsour, head of the Arab American Association of New York based in Bay Ridge, said it was challenging to find places to exercise out of men's view.
She and other Muslim women avoid jogging in public, because within her community it is seen as "very immodest," she said.
Maha Akhtar, a 22-year-old graduate of Queens College, started visiting the all-women gym chain Lucille Roberts in Queens last month.
"At times, there are males in the gym — personal trainers, substitute teachers — and that gets very frustrating while working out," she said, "but I don't let it get in my way. I just throw on my hijab when they're here."
In addition to a no-guys policy, many women say the right music is crucial to a good workout, free of profanity or sexual references.

"So you won't be hearing any Rihanna in there, but you may hear some beats," said Aber Kawas, a youth coordinator for the Muslim American Society, which is re-opening a gym with separate hours for men and women.
Among Orthodox Jewish women, a network of Jewish Community Centers and other facilities offered a variety of options, including all-women's swimming pools.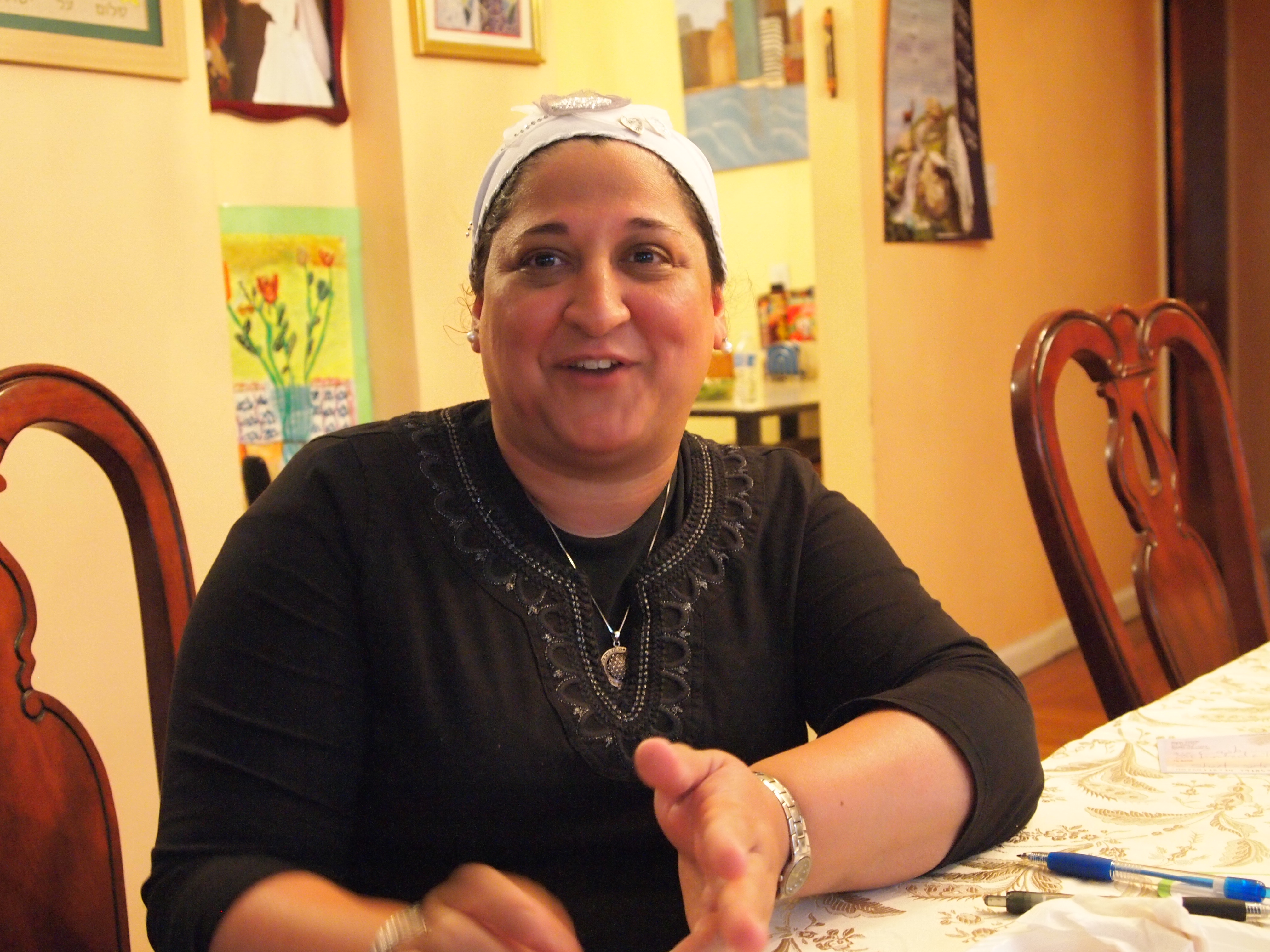 Regina Tessone (right), an Orthodox Jew, started a line of modest swimwear called Aqua Modesta to help women feel more comfortable in mixed-sex settings when those options aren't available.
"It should always be that he should only see her figure and get pleasure from her body and see her that way," Tessone said. "But outside of the bedroom she should look beautiful but not sexual."
Rachel Schwartz, a New Jersey resident, said she participated in a triathlon in New York two years ago while wearing a "swim dress" that covers most of her body.
"It completely clings to you," she said. "You have the range of motion that you need. And then when you come out it's just a dress, so you're completely covered the entire time."
Imam al-Hajj Talib Abdur-Rashid, of the Mosque of Islamic Brotherhood, in Harlem, said physical activity among women is important, but it doesn't have to compromise their modesty.
"Not everyone throughout the world believes that being physically fit requires a person to be half-naked," he said, arguing that a "Euro-American" clothing ideal prevailed in the worlds of sports and fitness.
He added, "Health and fitness are values of the Islamic faith. We have a traditional saying, that's attributed to the prophet Muhammad, Peace Be Upon Him, and it's a well-known saying, which is 'Give your body its rights.'"
Several days each week, a group of traditionally dressed Bangladeshi women gather in the basement of a Bronx house and go through the motions of a Bollywood exercise video.
Mone Khan, 40, said her husband didn't want her to exercise in view of men because, as Muslims, they believed she should always keep her body covered.
"Always we cover our body and head and our sexual part," Khan said.
Bangladeshi immigrants are the least active of any ethnic group in New York, with just 35 percent having exercised in the previous 30 days (versus 77 percent of whites and 64 percent of Hispanics), according to a study conducted by scholars at Montefiore and Albert Einstein hospitals and the North Bronx Health Network. The result is a high level of diabetes, hypertension and other illnesses in the community.
Anjali Jaiman and Moumita Zaman, who both oversee the workout – which is sponsored by the nonprofit Westchester Square Partnership – attribute the statistics to fried foods and rice, shared myths like exercising damages a woman's uterus and modesty.
Jaiman, said that for many of the women, being middle class "means not having to be physically active."
"You don't have to do physical labor," Jaiman said. "That's a symbol of middle-class-ness."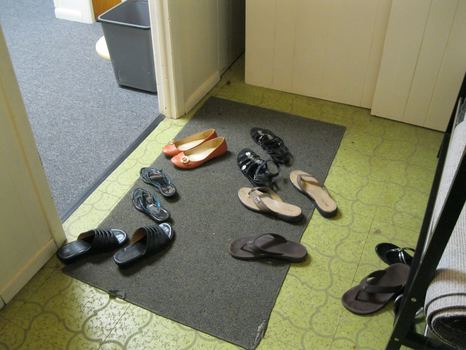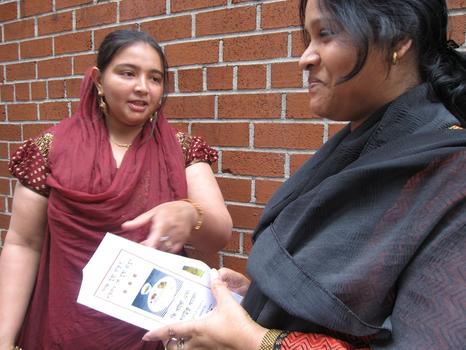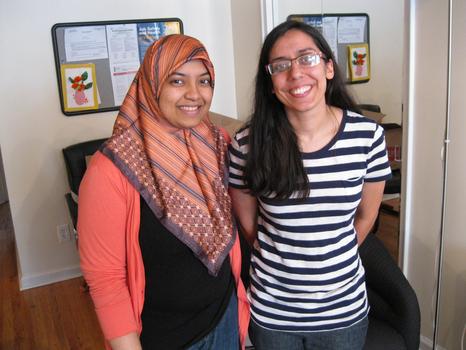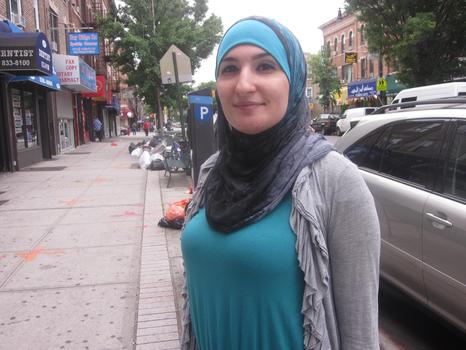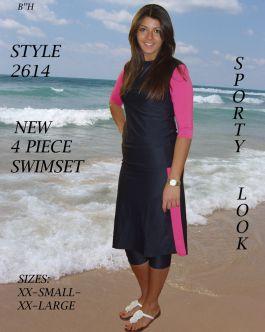 of