Cop Fatally Shoots Woman During Struggle on Brooklyn Street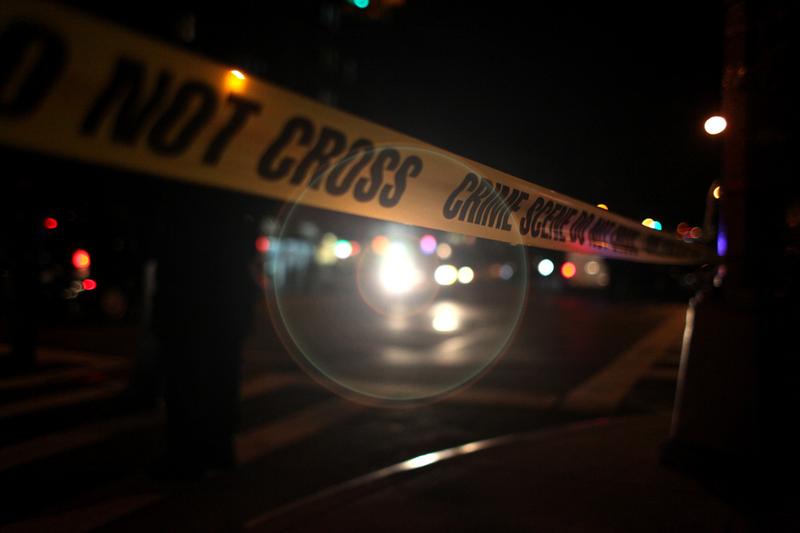 A 23-year-old woman driving a stolen car was shot dead Thursday by a plainclothes police officer during a struggle as she allegedly attempted to flee the scene of a crash at a Brooklyn intersection, police said.
The woman, identified by police as Shantel Davis, was shot once in the chest during a struggle with an officer in her Toyota Camry after she crashed into a minivan at the corner of Church Avenue and East 38th Street in East Flatbush.
"She hollered, 'Call the ambulance! Please don't let me die,' " witness George Ricketts told the New York Post. According to the paper:
A woman from a crowd of about 100 onlookers "cradled [Davis] in her arms and rubbed her head," said witness Nacole Daniel, 26.

"She was fighting, but there was so much blood gushing out," said the woman who comforted Davis.

Davis, who had eight prior arrests, died at Kings County Hospital.
Two narcotics officers in an unmarked vehicle saw a Toyota Camry driven erratically and running red lights around 5:40 p.m. on Thursday.
The officers approached the car after the accident and saw the driver move to the passenger seat and throw open the door, which struck one of the officers and threw him backward, cops said.
Simultaneously, a second officer, gun drawn, tried to enter the driver's side when the woman put the car into reverse with the officer half inside the vehicle. The officer attempted to shift the car back into park when a single round was discharged from his weapon, cops said.
It's not clear yet whether the officer fired his weapon intentionally to stop the woman from running him over with the car, or if it was discharged accidentally in the struggle.
Witnesses described the frantic scene in the Daily News:
Dave McKenzie said he heard the cops yelling: "Get out! Get out!"

"They try to pull her out of the car, and she fights them," McKenzie said, recalling the woman screaming, "Let me go! Let me go!"

" 'I don't want to be killed! Don't kill me!' " the woman yelled, McKenzie added.