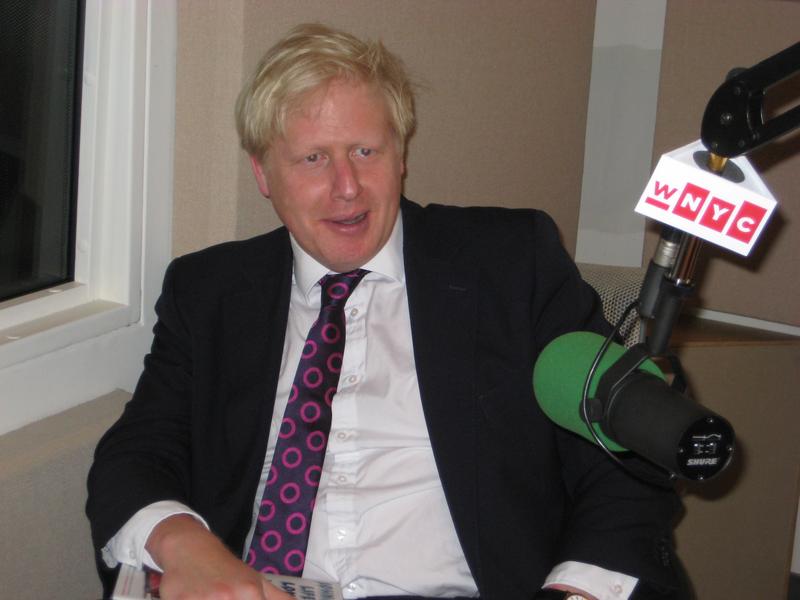 London Mayor Boris Johnson was on the show to talk about his city, and how it's remained a world capital for centuries. He also told us what he does when he's not running London.
What have you read or seen over the past year (book, play, film, etc…) that moved or surprised you?
        The Dictator, by Sacha Baron Cohen – surprisingly funny.
What are you listening to right now?
        On my computer, I have lots of Rolling Stones and Beethoven.
What's the last great book you read?
        "Portrait of a Lady" by Henry James.
What's one thing you're a fan of that people might not expect?
           I enjoy painting – I do oil painting, watercolor…
What's your favorite comfort food?
           Falafel.