City Start-Ups Reveal Office Spaces' Open Future
"Open offices" — workplaces where even CEOs sit not behind closed doors but in large, sunlit rooms with their colleagues — aren't just for start-ups anymore. They've been embraced by everyone from city government to academia. Mayor Michael Bloomberg sits in a "bullpen" in City Hall and the forthcoming CornellNYC Tech Campus is opting for an open floor plan.
But despite their "new economy" veneer, an open office floor plan is hardly a recent innovation.  In fact, according to Margaret Serrato, a workplace strategist at Herman Miller, it's been around for more than a century.
"If you look at images from offices from the 1880s, 1890s, all the way up through probably 1940, you'll see that everybody worked out at big tables," Serrato said.  Some owners would have their own office, but, Serrato added, more often, they'd simply have a roll-top desk to lock up the payroll at night.
The return to open offices has a corollary in the disappearance of the cubicle. "We're not even using the word cubicle anymore," Serrato added. One reason? "Cubicles imply a boundary on four sides of you. And the way that we're seeing workstations today is there's no real boundary."
Many of the reasons businesses are returning to this open space model are similar to those in the past. Removing doors and walls allows more people to be packed into the same space. Without "window offices" hogging all the sunlight, those spaces also have lower heating and electricity bills. The result is more "sustainable," both economically and environmentally.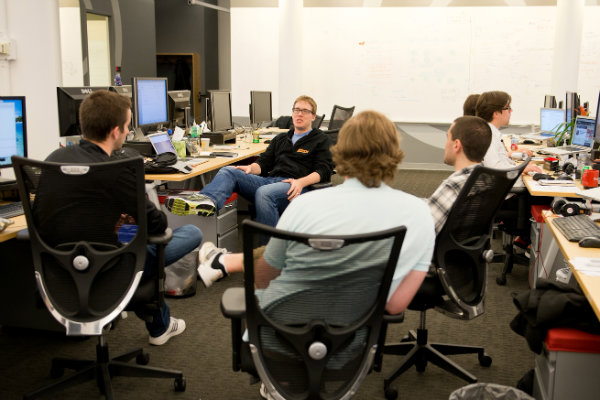 But the ubiquity of open offices in the world of digital technology start-ups is also related to the nature of the work.
"Our industry requires a much greater degree of collaboration and invention than many others do," said Jonathan Basker, director of people at Betaworks. The company helped launch companies like Bit.ly and Tweetdeck. "I think that has led a lot of us to prize collaboration over focus in terms of how we design the spaces —for better and worse."
(Photo: One of the benefits of open offices is the ease of impromptu meetings and collaboration, such as this one at Appnexus./Noam Galai for WNYC)
The better is that it facilitates constant communication between members of a team. This is of particular importance for start-ups, where the team can be the only constant.
Take Reddit, for example. It's a social news site for techies. But the founders' original idea was to order food using text messages. (That kind of dramatic turn is so common in the industry it has its own buzzword: "pivoting.")
But there are downsides to the open office as well — chiefly, constant noise and distraction.
The technological solution to this is simple: headphones. "Noise cancelling headphones is not just for the airplane anymore," Gilt CIO Steve Jacobs said. He likes to listen to Philip Glass when he needs to focus; Gypsy Kings when he needs to crank out brainstorming ideas. AppNexus, an advertising technology company, went so far as to buy Beats headphones for every employee, sporting the company's brand.
But sometimes, headphones are not enough.
"There were a couple teams inside engineering that wanted a little bit more quiet space," said AppNexus co-founder Mike Nolet. "And so we actually have an extra office space on the sixth and a half floor." They also have soundproof "phone booths" on the main floor.
These workarounds seem to suggest weaknesses to a fully open approach. But workplace strategist Margaret Serrato believes the pendulum will not be swinging back to individual offices any time soon. She predicts that offices will get only more collaboration-oriented. In fact, she believes that by 2020, fully half of any corporate office will be dedicated to the collaborative workspaces she terms "we space" instead of "me space."
It's not just that work is increasingly collaborative — at least in the knowledge-based, service industries — though Serrato believes this is the case. It's also that for purely individual work, going to "the office" is increasingly unnecessary.
"You don't even have to get out of bed," Serrato said. "You just get your laptop and that's it."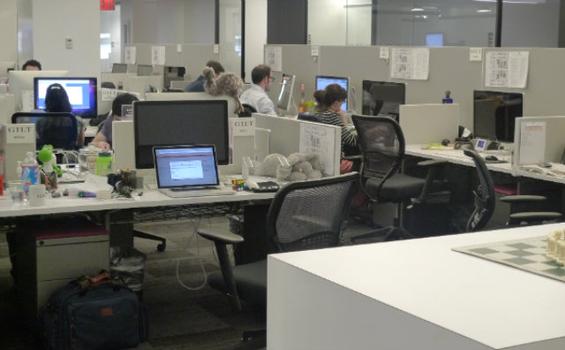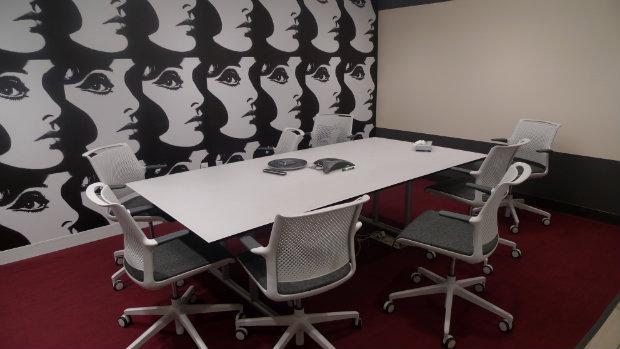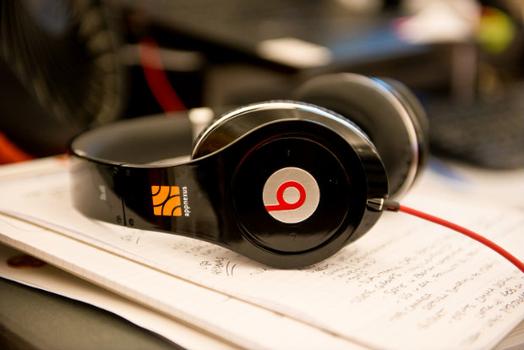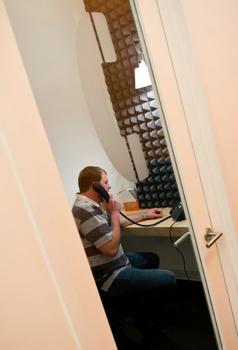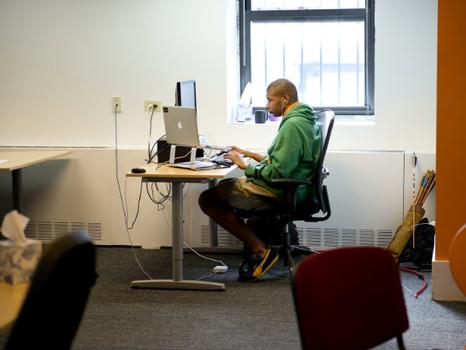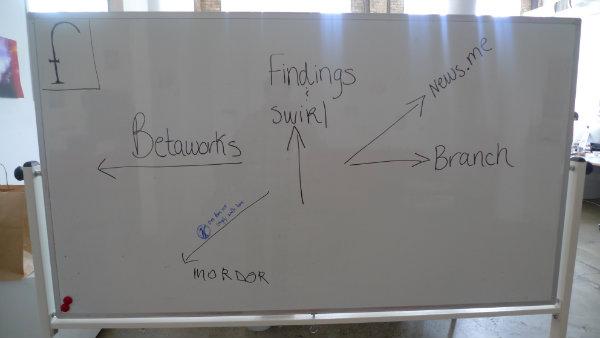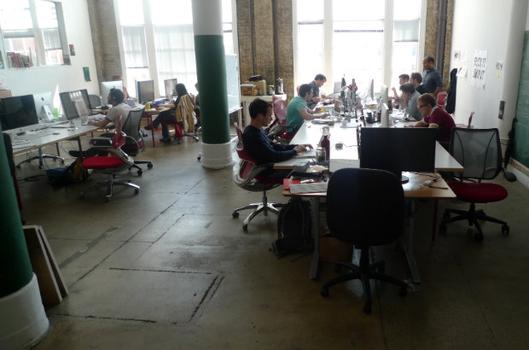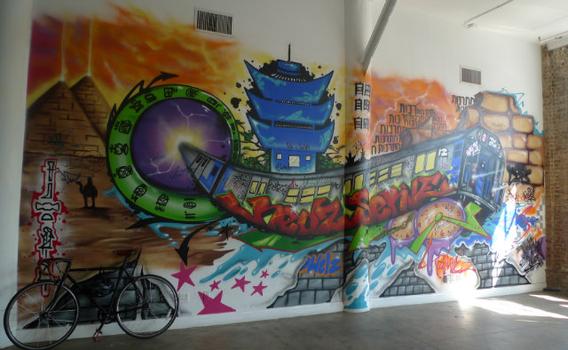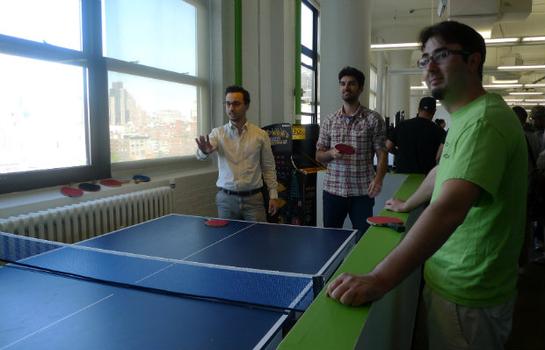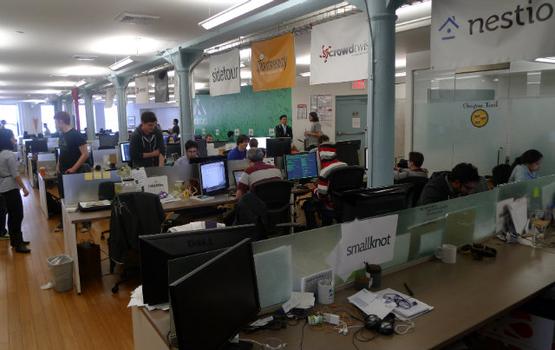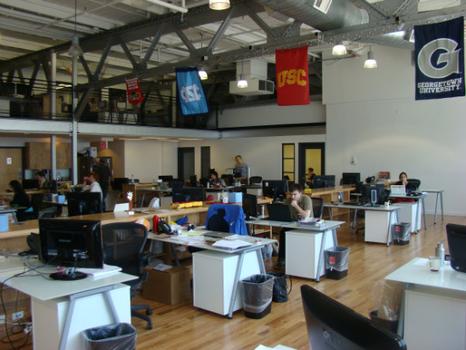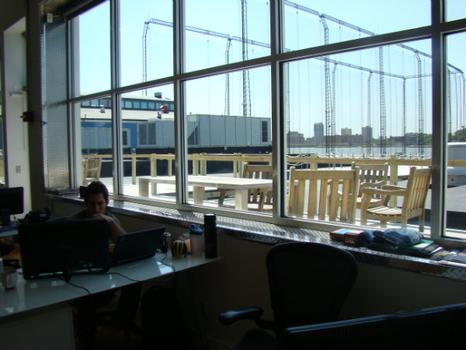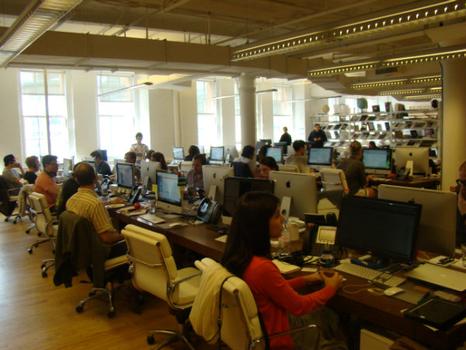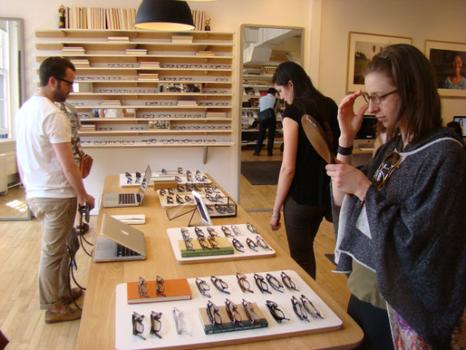 of