Triple Crown Hopeful I'll Have Another Retires From Racing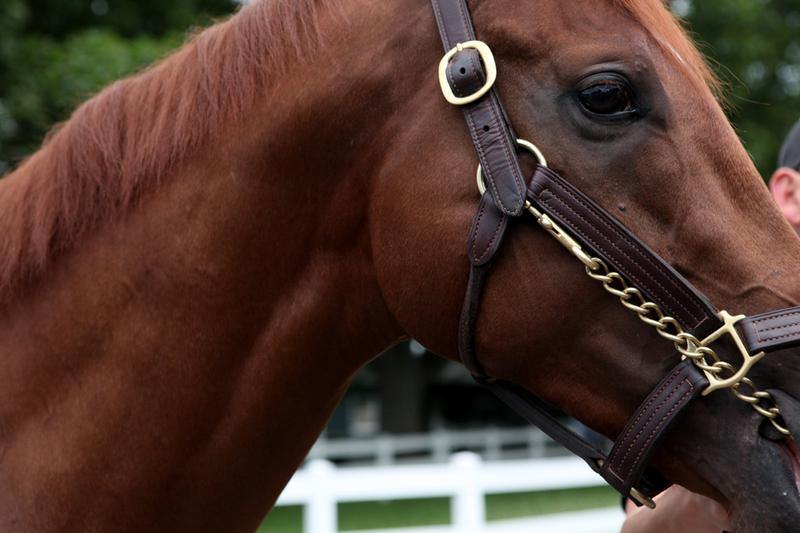 Triple Crown hopeful I'll Have Another is retiring from racing due to a tendon injury. The thoroughbred won the Kentucky and Preakness stakes this year.
"It's been an incredible ride, an incredible run," said I'll Have Another's trainer Doug O'Neil.
The decision to retire I'll Have Another was announced Friday afternoon at the Belmont Race Track. It followed an announcement that I'll Have Another was scratched from the 144th Belmont Stakes on Saturday.
The horse was trying to become the first Triple Crown winner in 34 years.
Record crowds were expected at the race track in Elmont, New York, to see if I'll Have Another would in fact add the elusive Triple Crown victory to her accomplishments. 
"It's like the World Series, the boxing championship, the Super Bowl, all rolled up when we get so close to get a Triple Crown," said Patrick Nicolosi, president of the Elmont East End Civic Association.
He'll still attend, but admits it won't be the same. "I am so devastated by hearing this today. It means so much to this community. There would have been 100,000 people coming here tomorrow. Economically it's going to hurt. But it just breaks my heart because we were so close to a Triple Crown winner this year."
He expects the number of attendees at this years Stakes to drop by 20,000 or more now, and expects an economic loss for the community.  Economic development and tourism officials have said that a Triple Crown bid pumps millions of dollars into the local economy.
O'Neill sent I'll Have Another out to the track just after 5:30 a.m. Friday, where the horse jogged and then galloped.
According to Dennis O'Neill, brother of trainer Doug O'Neill, after the early morning gallop and after a veterinary scan, the tendon seemed "kind of tender."
No one could immediately recall another instance when a Triple Crown contender pulled out the Belmont Stakes the day before the big race.
"It's devastating. I thought this was going to be one of the greatest races in history, and I wanted the opportunity to be part of it," said Dale Romans, trainer of second favorite Dullahan. "But this is bigger than that. This is terrible news."
Last September, I'll Have Another came out of a losing effort in the Hopeful Stakes at Saratoga with shin problems and took the rest of the year off.
The horse returned to racing in February, and won the Robert Lewis Stakes at Santa Anita, putting the colt firmly on the Triple Crown trail.
Annmarie Fertoli and the Associated Press contributed reporting.