Bob Welch, who died yesterday of an apparently self-inflicted gunshot wound, is already being remembered for a single song: "Sentimental Lady," a tune he wrote while with the band Fleetwood Mac but which he re-recorded with great success in 1977.  No more treacly than much of the pop music of the time, it would still be a shame if that's all people are remembering him for today.
Bob Welch wrote much of the music on my favorite Fleetwood Mac album, Mystery To Me (1973).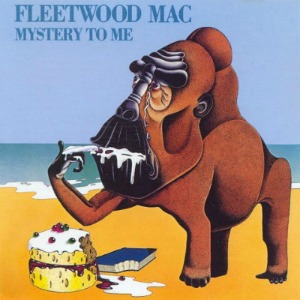 This was transitional Fleetwood Mac – something between the original blues lineup and the huge pop juggernaut of the late 70s – which would come when Welch left the group.  So today, the Bob Welch I'm remembering is not the guy who chased Fleetwood Mac-style success in his solo career, or who sued his former band for underpayment of royalties in the early 90s, or who was wrongly left out of the Rock N Roll Hall of Fame when Fleetwood Mac was inducted in the late 90s. 
I'm remembering the Bob Welch of 1973: the singer and songwriter of "Hypnotized" and "Miles Away," and the musician whose work with fellow guitarist Bob Weston – who would leave the band after this album - made the song "Why" such a quietly, powerfully emotional conclusion.