Tonys Set to Be An Awards Show Smackdown
Nina versus Tracie. Phillip versus James. An Irish crooner versus a cast of leaping newsies. This year's Tony Awards are almost guaranteed to be unpredictable.
The ceremony, to be held on Sunday and to be hosted by Neil Patrick Harris, will include showdowns between Nina Arianda in "Venus In Fur" and Tracie Bennett in "End of the Rainbow"; and Philip Seymour Hoffman and James Corden in the Best Actor category. "Once" will also be going up against "Newsies" for the Tony for best musical.
Given that it's a clear theater smackdown in this year's Tony Awards, WNYC host Richard Hake turned to our critic combatants, Elizabeth Vincentelli, drama critic for The New York Post, and Time Out New York theater critic Adam Feldman, for their thoughts on who will win and who should win a Tony Award this year.

Best Performance by an Actress in a Leading Role in a Play
Adam Feldman: "My favorite is Nina Arianda in a play called, 'Venus in Fur.' This is a girl who broke out like gangbusters two years ago when this show was Off-Broadway. We haven't seen a star-is-born story like this in recent memory."

Elizabeth Vincentelli: "I would prefer Tracie Bennett in 'End of the Rainbow' because it's a completely bonkers performance that's making Judy Garland fans incredibly uncomfortable and angry and that pleases me."

Best Performance by an Actor in a Leading Role in a Play
EV: "I think that Philip Seymour Hoffman is going to win because he's playing Willy Loman and Willy Loman always wins despite being the most famous loser in American history and because people are a sap for this kind of serious acting. I think what James Corden goes in 'One Man Two Guvnors' is absolutely fantastic."

AF: "Philip Seymour Hoffman does amazing things onstage. I'm not sure that he does them all the time in 'Death of a Salesman.' Whereas James Corden is nothing but charm. He has these bits in the play where he's improvising things in the play that are actually set."

Best Play
EV: "It's going to be an epic showdown between 'Clybourne Park' and 'Other Desert Cities.' There's really no other contender."

Best Revival of a Play
AF: "That's no question. 'Death of a Salesman' is a huge hit and that is absolutely going to win ... I like 'Death of a Salesman' very much, but I think it was overrated because of the stature of the people involved."

EV: "That is the most terrible category of all. I wish none of those shows would win. None of them deserve to win. None."

Best Musical
AF: "It's going to come down to a face-off between 'Newsies,' the new Disney hit children's musical and 'Once,' which is a bittersweet romance adapted from the indie film a few years ago."

EV: "What's interesting is that those two shows could not be any more different in the way they were hatched -- in their subjects, in their sensibilities. I loved 'Once' and I liked 'Newsies.' I'm rooting for 'Once.'"

AF: "I really enjoyed both of them. 'Newsies' is a bigger hit, I think. This year, even though 'Newsies' is a semi-favorite, I think probably my money's on 'Once.'"

Best Revival of a Musical
EV: "I would be equally happily if 'Follies' or 'Evita' won. 'Follies' is going to win."
AF: "I don't think 'Evita' has a chance. I think there is a chance 'Porgy and Bess' will win. I think 'Follies' is going to win. It's a sentimental favorite. It's a very unsentimental show, but it's a sentimental favorite for a lot of the voters."
The American Theatre Wing will announce the Tony Award winners from 8 to 11 P.M. E.S.T. on Sunday on CBS. See a slideshow of scenes from the contenders.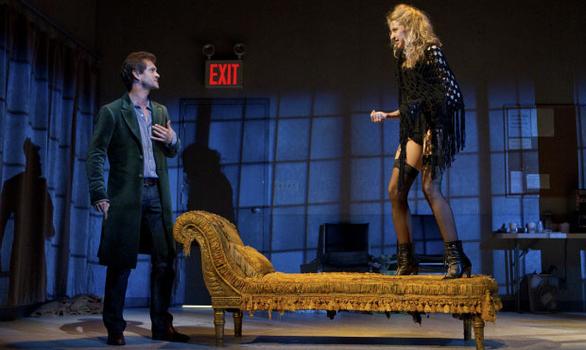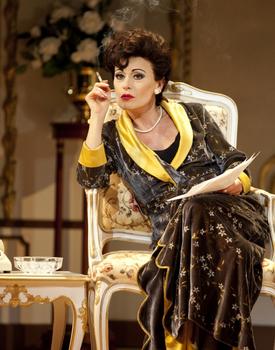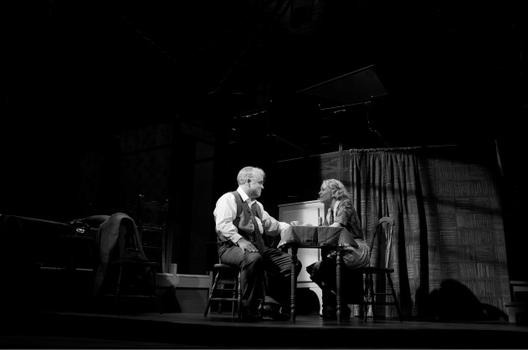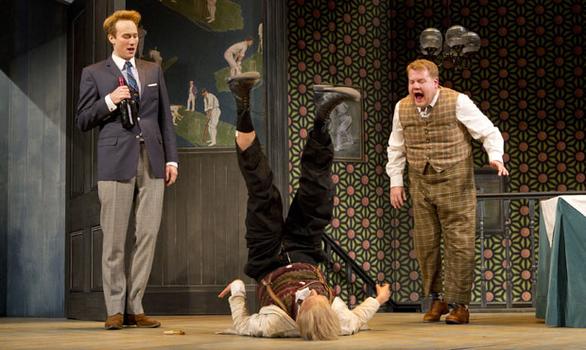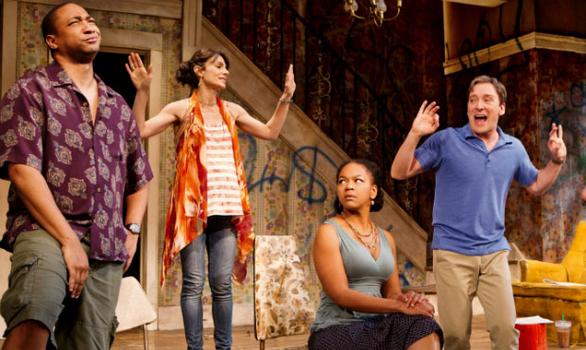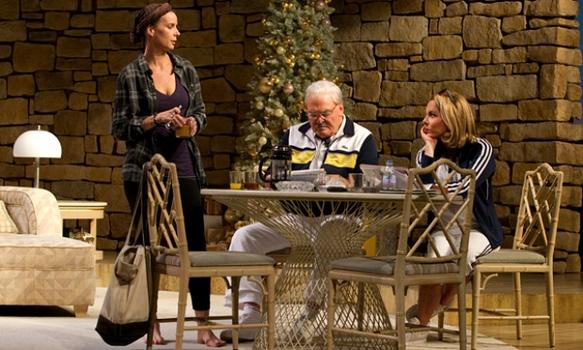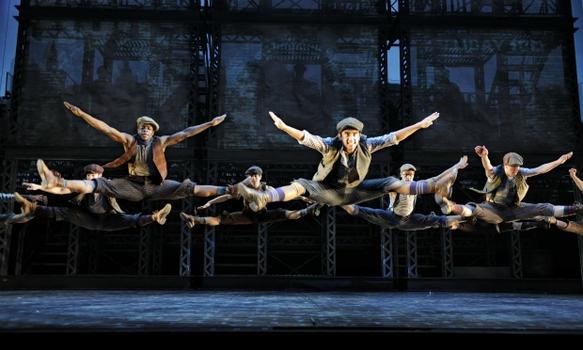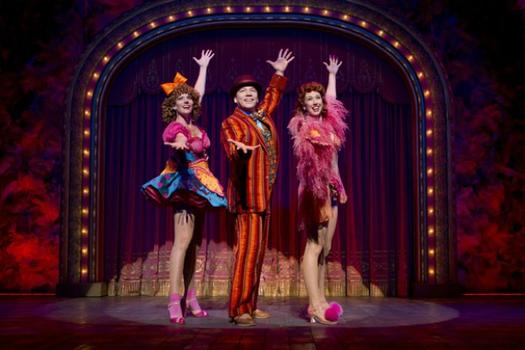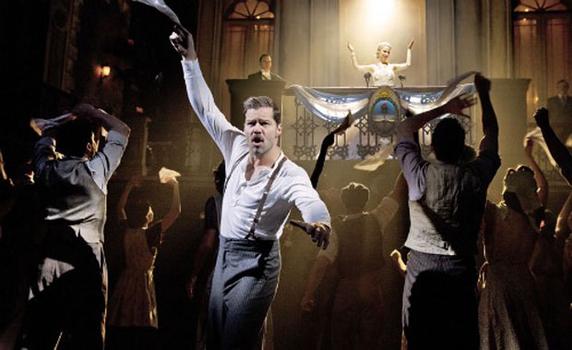 of