Life as a Belmont Park Backstretch Worker
Esperanza Chuchuca, a 38-year-old mother of an energetic 2-year old son, and her brother are at the track every day at 3:30 a.m.

They aren't there to gamble or take in a race.

Chuchuca, a cafeteria worker, and her brother, a groomer from Ecuador, are among the hundreds of so-called backstretch workers at Belmont Park who work behind the scenes at the track. Her father and uncle also work at the track grooming, training and riding horses.
"I need to make coffee, sandwich, up at 4:30 — that's when the people are eating," she said.
At the Belmont Park there are about 900 backstretch workers, most of whom are Latin American immigrants who start their day around 4:30 a.m. cleaning stalls, working in the cafeteria, or grooming, training and exercising horses at the track's on-site stables.

"People have this image of the race track full of multi-millionaires training horses, and they're not," said Donna Chenkin, the executive director of Anna House, a childcare facility for workers at Belmont. "A lot of these people are middle income or lower income struggling to get by."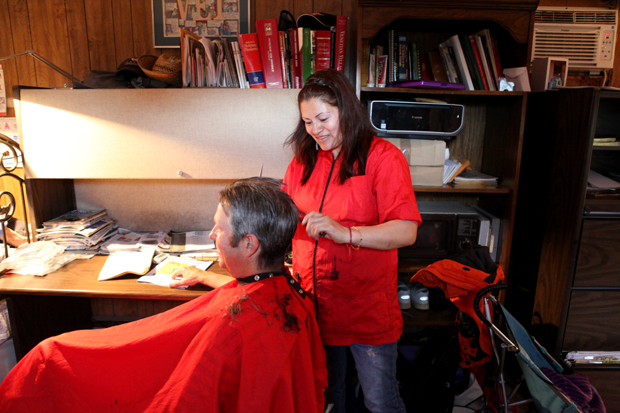 Esperanza Chuchuca cutting hair for extra money at Belmont after finishing her regular work shift (Stephen Nessen/WNYC).

Pay ranges from less than $400 a week for groomers, to $800 for trainers, according to workers who spoke with WNYC.

Single workers are offered free dorms. Many are low-slung clap board structures, some attached to barns. Boots dry on window ledges and mountain bikes lean against the faded buildings as the sound of horses braying and the pungent smells of manure and fresh straw fills the air.

Manual Ayala, who exercises horses, described his Belmont accommodations as having "lot of bugs, a lot of rats."

The 51-year-old former jockey from Peru earns about $800 a week at Belmont. Finishing his lunch at a bodega across from the track, he said it's too expensive to live off site.

Workers aren't allowed to cook inside, and there is no kitchen on site, so many take their meals at a cafeteria inside Belmont, or a bodega across the street where two Spanish language televisions keep them up to date on news from home, and the soccer scores.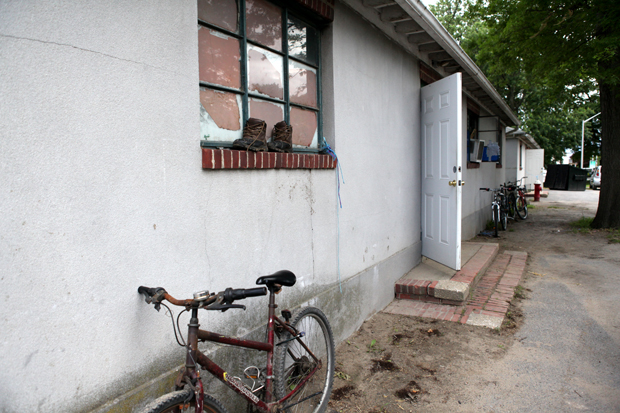 Others, like Chuchuca, live in Elmont, Queens Village or nearby Floral Park, which is a bike ride or quick bus trip away from Belmont.

The child-care facility Anna House, where Chuchuca leaves her 2-yeard old son Aaron, provides affordable care for many of the children of backstretch workers. Parents drop their kids off early, as they head into the stables, and pick them up in the early afternoon.

Still wearing muddy jeans, Raul Ramirez lifted his baby boy Michael off the ground on a recent afternoon.

"So much convenience," he said. "I can come right from the barn and pick him up and drop him home and they probably don't even know I left the barn."

Ramirez, 38, is an assistant trainer and exercises horses. He's from Mexico City and met his Chilean wife at Belmont three years ago when she asked him to teach her how to walk horses.

Anna House starts accepting children at 6 months, and has an after school tutoring programs for middle and high school kids. "What we're attempting to do is not have them become hotwalkers and grooms, and stable muckers," said Stuart Chenkin, who helps run Anna House with his wife Donna. "We want them to become Supreme Court Justices, maybe even presidents, to get away from the cycle of poverty."

In addition to childcare facilities, which are not funded by the race track, there is a track-funded health clinic, an on-site counseling center for substance abuse problems and a chaplain, which helps organize activities for kids and provides furniture and other items for workers.

Jim Gallagher, the executive director of New York Thoroughbred Horsemen's Association, acknowledges the buildings for workers, many built in the 1930s and '50s, need to be improved.

He said he hopes revenue from the newly opened racino at Aqueduct will help pay for those improvements.

"They want to be able to build college style like dormitories and create a community on the backstretch, almost like a village type concept," he said.

Backstretch workers, Gallagher said, keep the industry running.

"They're the backbone of the industry, without them we wouldn't have a game," he said.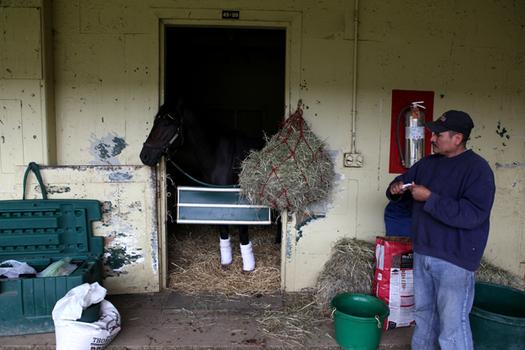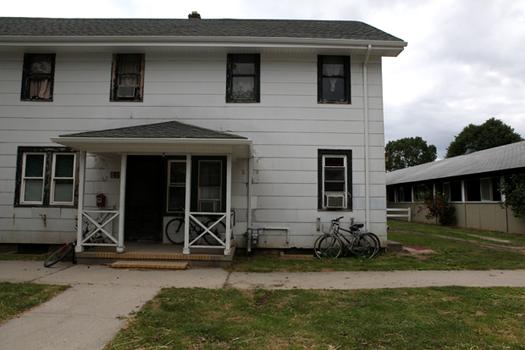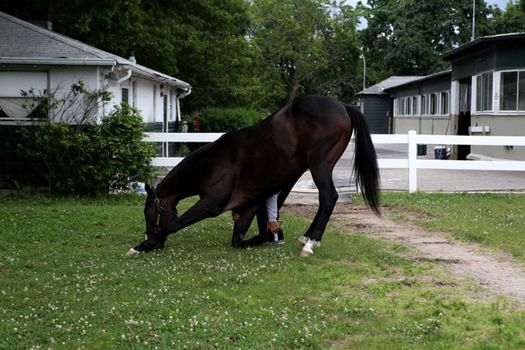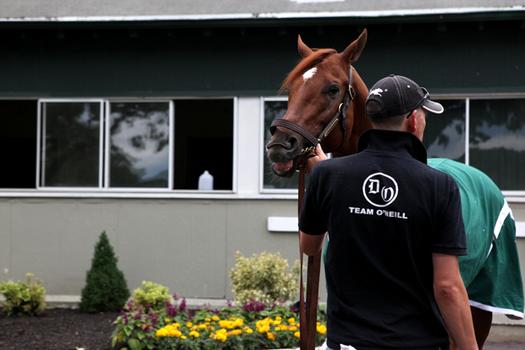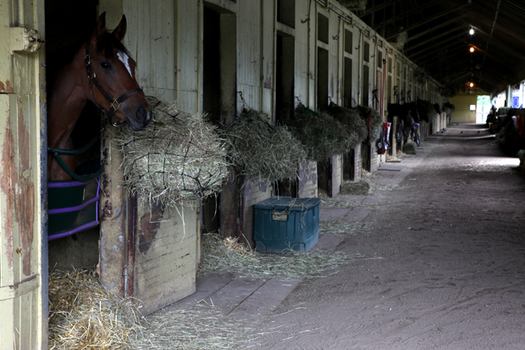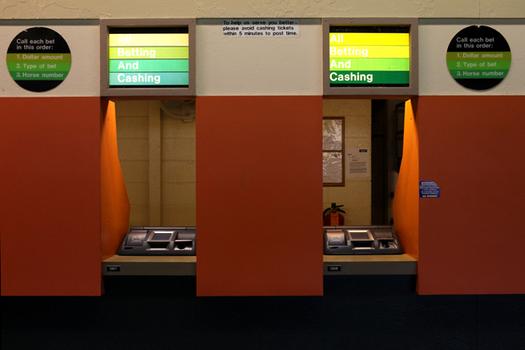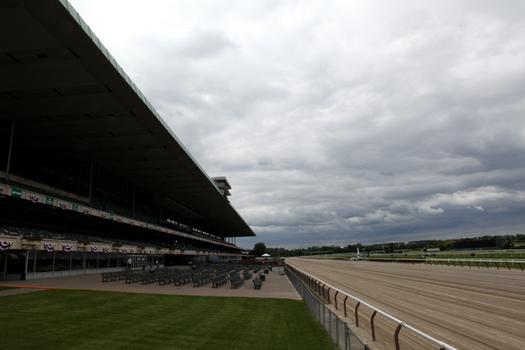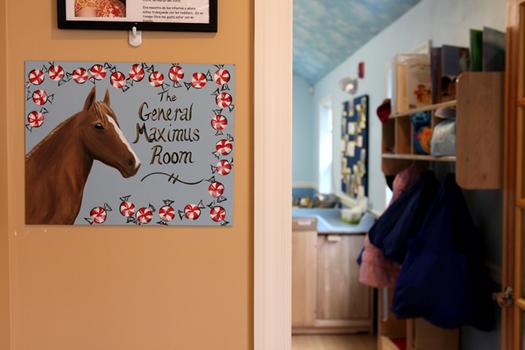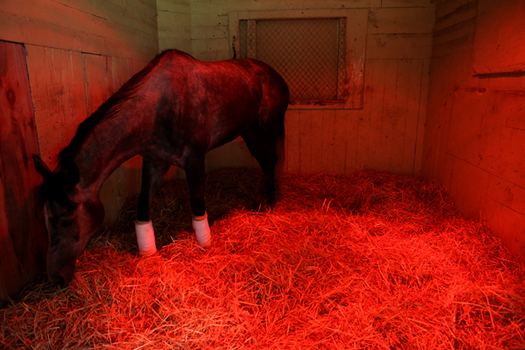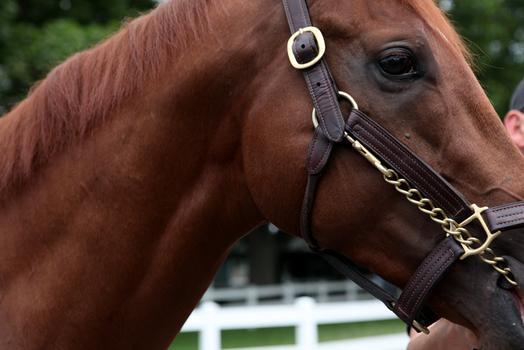 of