Opinion: How Should Progressives Handle Wisconsin Loss? Take Cues from GOP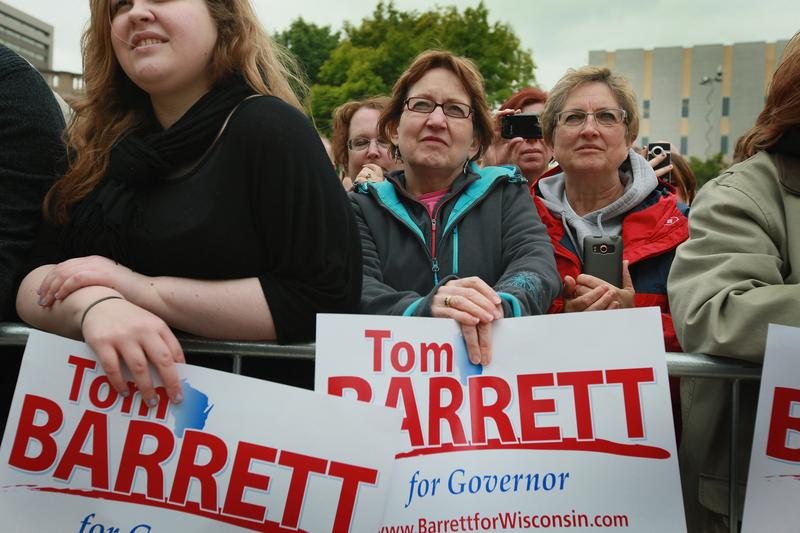 Last night in Wisconsin held bad news for progressives.
First, Scott Walker won, holding on to his governorship in the recall election.  Second, money won, as his 8-1 cash advantage over his main rival proved. Third, labor lost — despite knocking on 1.5 million doors, the union movement couldn't make an example out of a governor whose hard-right, anti-worker assaults made him a national target.

The more important news, though: a reminder for progressives that one election isn't going to change everything.

Progressives can sometimes fixate on single decisive moments. Many liberals were so inspired (and relieved) by Barack Obama's election that they took a break from activism during his first year in office, trusting that the man they elected would get the job done. Conservatives, meanwhile, organized; the Tea Party emerged; Obama's momentum faltered; and we remembered too late that one election doesn't change everything.

The same is true of last night. While defeating Walker would have been a powerful symbol, it would not have been transformational. We still would have needed campaigns pressuring governors across the country; policy groups supporting progressive representatives with smart, fair legislative ideas (a counter to ALEC's work with the right); grassroots efforts to call for campaign and governance reforms; a public awareness effort to reposition how Americans view their brothers and sisters in labor unions; a broad recruitment effort for more passionate, bolder candidates; and a network of watchdogs and advocates to hold those candidates accountable when they become elected officials.

Win or lose with Walker, we still need all of those efforts.

Conservatives know this. Even when they lose a race, they get right back to promoting the ideas their losing candidate ran on. This is how, over decades, they pushed their opposition to the estate tax, their call for reduced taxes on the rich; their insistence on lax gun laws; their denial of climate change — issues on which they faced an uphill battle against broad moderate-liberal consensus — into the mainstream.  The right-wing has always operated knowing that there will always be more elections. Winning the landscape, as they did after years of laying the groundwork for the Citizens United decision, might be more valuable than winning a race.

While we may be deflated by last night's loss, fearful that it will embolden anti-worker legislation, and concerned for the future of corporate money's impact on our democracy, we can't go home after one loss. Nor could we have gone home after one victory. We have to look to keep those 50,000 volunteers engaged; we have to expand the universe of 1.5 million doors we knocked on; we have to find the next set of outlets for that energy, because that will make the difference between an election and a movement.

Then we'll start seeing more victories: in legislation, public awareness, and races. If your movement can start with smaller victories, it leads to bigger majorities; to State Houses; and, more critically, to changing the overall political landscape.