State Senator Espaillat Snags TWU Endorsement for Congressional Bid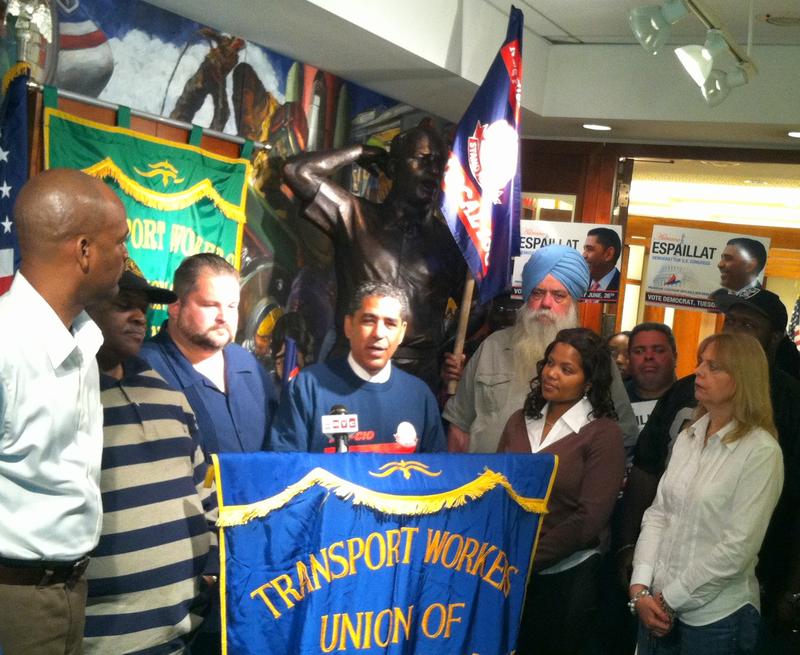 While Congress Charles Rangel was leaving city hall—sans walker—after receiving the endorsement form Comptroller John Liu, one of his opponents in the primary battle in the new 13th Congressional district, state Senator Adriano Espaillat, was in the uptown offices of Transport Workers Union Local 100, receiving his own endorsement.
TWU President John Samuelsen lauded Espaillat for his efforts on behalf of the union in Albany. He said Espaillat would help bring mass transit back to forefront in Washington, DC.
"On a federal level, we believe…this energy Espaillat brings into the equation will translate into a reinvigorated fight for federal funding for big-city transit systems," Samuelsen said. "That fight has been absent on the federal level."
Espaillat returned the accolades, calling Samuelsen a "maverick" and promising to be "the leading advocate" in the fight for more transit funding for New York.
"The economic rival of this city and this country, because the economy in New York City makes the country run, is deeply connected to the public transportation system," Espaillat said.
The TWU endorsement is significant in part because of the large number of African-American members in the union. It could play a key role in building Espaillat's profile in Harlem.