On the Brink: The New Face of Poverty is a series that examines life for those who have fallen out of the middle class through the lens of New York and New Jersey residents.

More

"

"What I want in life would be to have a family. That's something I do desire and that's a major goal for me. And right now with the situation that I'm in, financially and everything, that's not even something that crosses my mind."

— Peter Riquelme
In our new series On the Brink: The New Face of Poverty, meet Peter Riquelme, an unemployed single man who is facing bankruptcy and possible homelessness as he, like many Americans, grapples with supporting himself after working for years with nothing to show for it.
Photos and video by Jennifer Hsu
Peter Riquelme, a former team leader in Dell's re-manufacturing division, never imagined he'd be a 35-year-old intern earning $12 an hour and struggling to survive in New York City when he moved here three years ago.

"It almost seems like I'm starting over," Riquelme said. "I can't stay in this situation that I'm in forever for sure. It's not sustainable."

Riquelme lived comfortably in Austin, Texas, where he owned a three-bedroom house for several years and rented one and two—bedroom apartments. Now, he is squeezed into an 8-by-12 room in Long Island City, Queens, which he shares with his dog Daisy, a mix between a pug and a West Highland white terrier.

It's a one-bedroom apartment, and the owner sleeps in the living room. Riquelme has no access to the kitchen.

If options are not plentiful for Riquelme these days, it wasn't always like that.

He got a full-time job at Dell in 1999, when he was 21 and living in Texas, where he grew up. Riquelme had completed his first year at a community college, but decided to quit school to focus on his career.

The decision doesn't seem surprising considering the time it was made, according to Carl Van Horn, professor of public policy at Rutgers University.

"During the tech boom of the late nineties the employers were desperate for anyone who had the basic interest and skills," Van Horn said. "And so whether you had a college or a high school degree was less important."

By 2009, Riquelme was making $70,000 and could afford to indulge his passion for traveling. He went to places from Chile to New York to New Orleans and San Francisco.

But 10 years after Riquelme began at Dell, the company sold the re-manufacturing division where he helped troubleshoot failures on laptops that were returned by customers. Riquelme said he didn't have enough confidence in the company that bought his division, and decided to leave.

He had family in the New York and assumed it wouldn't be too difficult to get re-established.

"But that ended up not being the case," Riquelme said. "The previous times I looked for work it was easy to get a job, and obviously that has changed."

Trying to Survive in the City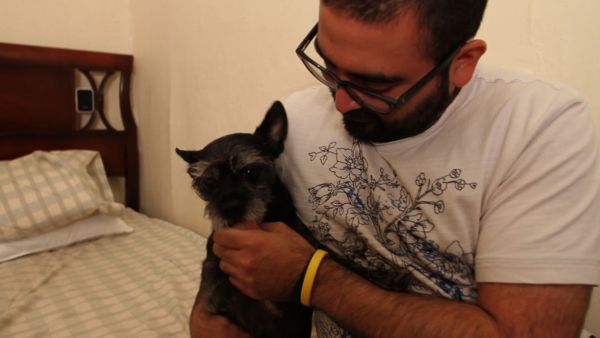 After an unsuccessful nine-month search, Riquelme said he realized he wouldn't be able to get a position without a college degree. With tuition help from his parents, he decided to go back to school, and he's now working toward an Associate's Degree in computer science at LaGuardia Community College in Queens.

In 2010, he got an internship through CUNY, as an intern for the city's Department of Health. It seemed like a good start. Riquelme expected to be in the position temporarily.

"I was thinking maybe a year at the most," he said.

Two years later Riquelme is still a paid intern. He earns $12 an hour doing tech support, and he gets health benefits and has a retirement plan. He works 34 hours a week and earned just under $18,000 last year.

That amount puts him above the estimated federal poverty threshold of $11,702 for 2011, according to the U.S. Census Bureau.

Riquelme said he feels frustrated, because he can't get a full-time position with a professional wage. He thinks he not only has the necessary knowledge, but is also good at communicating with people.

"When you're just looking at a piece of paper or a digital resume, you don't see that," Riquelme said. "You don't know that."

A Life Changed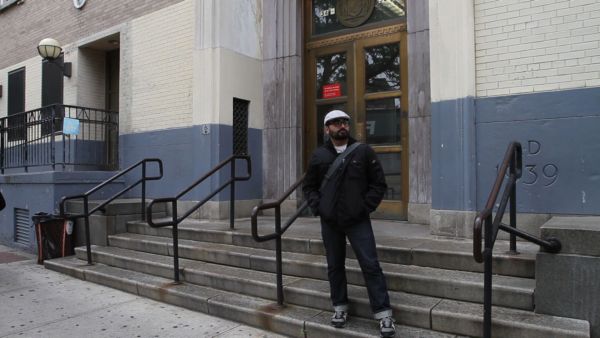 At the moment, Riquelme says, his life comes down to "surviving" more than living.

He pays $500 a month rent, $120 for storage space for things that don't fit into his room, $104 for the monthly MetroCard, $100 for his cell phone and $30 for Internet. After that he's left with $250 a month, which needs to cover food and all other expenses. Because he can't cook at home, costs go up for Riquelme as he often buys sandwiches in bodegas.

Riquelme filed for bankruptcy earlier this year after he couldn't keep up with the credit card debt he had. He also depleted his 401(k), in which he had $80,000, when he left Dell.

"It's all gone," he said. "It's non-existent."

Riquelme says he is determined to get his degree by next spring. It's the main reason he's staying in the city, not wanting to again make what he now sees as a mistake of leaving school.

Last month, he celebrated his 35th birthday party at a video arcade bar in Williamsburg, his love of the games unabated by the passing of time. A dozen of friends from the gay soccer league he plays in, from work and from his neighborhood gathered.

One of them, Zach Studt, 25, said, he witnessed moments when things get difficult for Riquelme.

"It's hard to work all the time and feel like you're not going anywhere," Studt said. "I've definitely seen that with him and seen him get frustrated."

Surrounded by friends, Riquelme said he felt happy to see he's not alone in the city, but he also took the moment to think about his future.

"What I want in life would be to have a family," Riquelme said. "That's something I do desire and that's a major goal for me. And right now with the situation that I'm in, financially and everything, that's not even something that crosses my mind."

Despite the difficulty of his position, Riquelme says he will find a way out.

"I don't need a whole new career," he said. "I just need to be paid properly."
More in: