MF Global Trustee Threatens Suit Against Corzine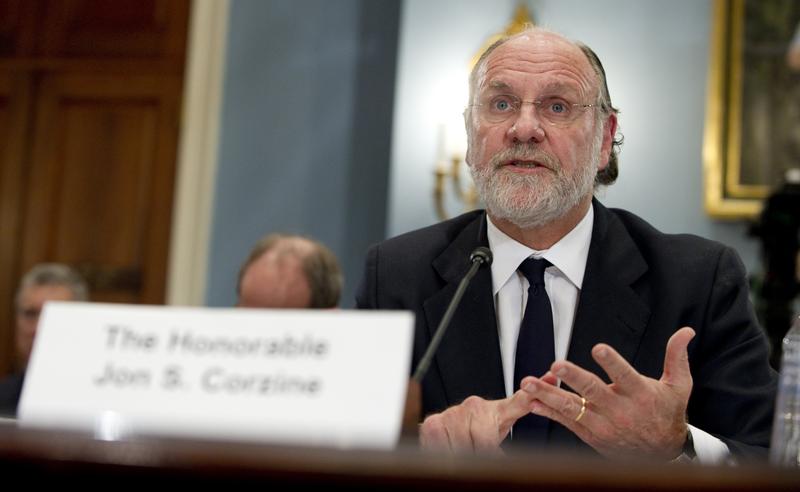 The trustee overseeing the liquidation of the brokerage MF Global says he may sue former New Jersey Governor Jon Corzine.
Trustee James Giddens, the court-appointed trustee in charge of recovering $1.6 billion in customer money after the company collapsed last fall, made the disclosure in a report filed Monday with a New York bankruptcy court.
The report describes how MF Global, under Corzine's direction, transformed from a quiet commodity shop to a global investment bank, taking on far greater risk than even much larger institutions without installing accompanying controls. It also found that in its final months, MF Global underestimated the risk to its balance sheet from a financial disaster by as much as a $1 billion .
Based on this account, the report argues there is a sound basis for suing Corzine as well as former MF Global CFO Henri Steenkamp and former MF Global Assistant Treasurer Edith O'Brien, among others, for breach of fiduciary duty and negligence.
A spokesman for Corzine focused on the positive. He noted that trustee's report was consistent with the former governor's congressional testimony that Corzine "did not direct or intend to direc the misuse of customer funds.
"Mr. Corzine continues to feel great sadness for the difficulties MF Global's bankruptcy has caused the firm's customers, employees and others, " said spokesman Steven Goldberg. "We simply do not agree with the Trustee's suggestion that Mr. Corzine was negligent or there is any other basis to sue him."
The trustee is also seeking to recover customer's money through negotiations with JPMorgan Chase.
"In the event these discussions do not result in an agreement, the trustee, if appropriate, will commence litigation," according to the report.
MF Global filed for bankruptcy protection after deep losses from a disastrous bet on European debt.
In April, Giddens said in a statement that "based on his investigation of conduct, allocation of responsibilities and reporting, with respect to the segregated customer accounts, the Trustee believes that there are claims he may assert against certain responsible individuals" for breach of fiduciary duty and failure to segregate client accounts as required by law.
Speaking in front of a Senate committee hearing that same month, Giddens said current laws make it difficult to go after the assets of the company's leaders.
"Where there is a shortfall in customer funds, Congress should consider making the officers and directors of the company accountable and personally and civilly liable for their certifications," he said in prepared remarks.
Stan Alcorn contributed reporting.